Rajeev Banduni
CEO, GrowthEnabler
Rajeev is the CEO of GrowthEnabler and is responsible for the overall leadership and management of the company, and also head of GrowthEnabler India. Rajeev is a recognised visionary, an entrepreneur, a start-up leader and a strategist. He has been instrumental in successfully starting, growing and scaling numerous companies, both within India and Globally.

With over 20 years of experience in the IT industry and having seen companies through start-up, survival, turnaround and growth modes; Rajeev has been instrumental in building growth strategies, raising capital, and thereafter ensured flawless execution and successful exits for leading tech Start-ups. His work includes transforming an Infrastructure Company to a complete IT Solutions and Services provider, which was later acquired by IGate Technologies.

Rajeev has been a prolific business leader and growth enabler for companies such as Ilantus Technologies, Computer Associates, Symantec and Gartner Inc, among others. As a Regional Vice President at Gartner, Rajeev was also instrumental in driving the entire business for the Indian sub-continent and was the key factor behind the success of Gartner India.

Rajeev received his Bachelors of Engineering – Computer Science Degree from Pune University. He lives in Bangalore with his wife and two daughters. He is a passionate Ultra runner, an avid reader, Yoga enthusiast, and continues to write about how Start-up founders can attain total balance by adopting Zen Leadership.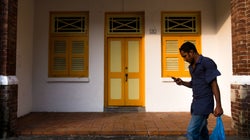 How safe is your personal information?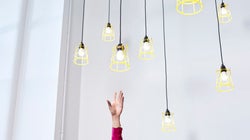 By acknowledging and addressing the major issues hampering productivity and efficiency, the Budget has the potential to accelerate the success of Indian entrepreneurs. Indian start-ups are calling, and I hope the government is listening.