Piyushi Dhir
Author, blogger and freelance writer @ www.piyushidhir.com
Piyushi Dhir is an author, blogger and freelance writer. <br> <br> She worked as a Human Resources Manager before quitting her job to pursue her passion, writing. Her first novel, 'In Search of Love', was published in 2014; followed by 'I'm Yours, The Next Time' in 2015. She is a graduate in English Literature with a Post Graduate Diploma in Human Resources Management. <br> <br> A voracious reader, a keen traveler and an ardent dog-lover, Piyushi currently resides in Ivory Coast, Africa. A nomad at heart, Piyushi loves to discover new places and capture the hues of life with her pen.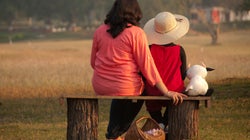 Physical presence is not enough.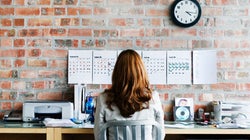 The other day, a friend of mine from B-School who is soon to be married was brooding about her post-wedding plans. Specifically, she was wondering how she would balance her corporate career with her personal life. She said this to me then: "You were among the batch toppers on campus, among the first to land a great job with a leading company. You could have made a grand career for yourself. But I admire the selflessness with which you quit it all..."