Nipun Malhotra was born with Arthrogryposis, a rare congenital disorder leading to a lack of muscles in arms and legs and thus commutes on a wheelchair. Medical literature stated that he will live the life of a wooden doll, but he has successfully proved it wrong. Nipun is an alumnus of St. Stephen's College and the Delhi School of Economics. The World Economic Forum has also recognized him as a Global Shaper Nipun Malhotra is the co-founder and CEO of the Nipman Foundation. The Nipman Foundation works in the areas of Health, Dignity and Happiness for Persons with Disabilities. It supports People with Disability get access to wheelchairs and easy financing so that they become self employed and live an independent life. The Ministry of Social Justice has collaborated with the Nipman Foundation as a 'Partner' to take the Accessible India campaign forward. Nipman Foundation has a team of trained accessibility auditors who have audited and provided recommendations for disability friendly infrastructure including Delhi Metro, Delhi Haat, Supreme Court and have also worked with the Election commission and the Indian Railways Committee. The Foundation has executed various projects in association with SIAM and CII. Last year we launched a disability themed comic book titled'Pepper Makes a Special friend' in association with Sterling Publishers The Nipman Foundation Equal Opportunity Awards were instituted in 2014 to recognize companies and institutions that not only promote employment of Persons with Disability but also remove all physical and attitudinal barriers encouraging them to flourish in their lives with dignity and Equal Opportunity. E&Y is the Audit Partner for the Awards and entries are judged by a completely independent jury. In March 2015, Nipun was denied entry into a South Delhi restaurant due to him being on a Wheelchair. He tweeted and spoke up against it forcing the Delhi Government to set up a magisterial enquiry. Later he also successfully lobbied with Zomato to add Wheelchair access filters to restaurants. He is also on the advisory panel of OML, ensuring the NH7 Weekender and other events are accessible to Persons with Disabilities. He played an integral role in getting the Disabled exempted from the Odd-Even rule for cars in Delhi by filing a PIL to make the Delhi High Court intervene. In addition, Nipun Malhotra is Executive Director at Nipman Fastener Industries. Nipman is a leading automotive fastener manufacturing company in India with clients like Hero MotoCorp, Yamaha and Renault Nissan. He is also on the board of Vishwas, a non-profit organisation working in the field of disability and development.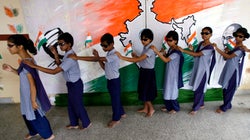 I've been practising hard to make the cut at movie theatres.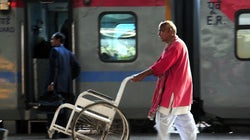 It is great to see the Minister of Railways' interest in access for persons with disabilities. His vision, if executed, will immensely help make the railways accessible for generations to come. However, as a wheelchair user who has never travelled I do hope the minister does look at some immediate steps he can take in making the railways accessible to the current citizenry of this country. For as Keynes said, "In the long run we are all dead."