Michelangelo Signorile is Editor-at-large of Huffington Post Gay Voices. He is an author, journalist and commentator, and the host of "The Michelangelo Signorile Show," which airs each weekday on SiriusXM Progress, channel 127 (3-6 p.m. ET.) Signorile has served as editor-at-large and columnist for The Advocate, and editor-at-large and columnist for Out Magazine. He has also been a columnist and editor-at-large for Planet Out/Gay.com, and was a columnist for New York Press. Signorile has written for many publications, including New York Magazine, USA Today, The New York Times, Los Angeles Times, The Village Voice, and The New York Observer. The author of several bestselling books, including Queer in America, a seminal book on the gay closet, and Life Outside, a finalist for The New York Public Library Book Award for Excellence in Journalism, Signorile has covered LGBT politics and culture for over 20 years. He is a regular guest on television news programs. Signorile has been profiled by CBS' "60 Minutes," and has appeared on "Today," "Good Morning America" and other shows. He appears regularly on TV news programs discussing political and cultural issues affecting the gay community. He has also appeared in many film and television documentaries, including Academy Award-nominated director Kirby Dick's 2009 documentary, "Outrage" which profiled his work.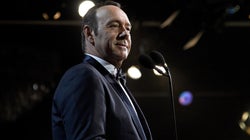 Kevork Djansezian/BAFTA LA via Getty Images
Defamation no. 4: Homosexuality is a choice.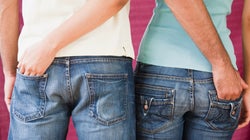 JGI/Jamie Grill via Getty Images
Teen Vogue's recent publication of "A Guide to Anal Sex" has brought out the usual crop of right-wing, anti-LGBTQ religious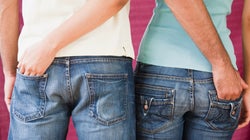 JGI/Jamie Grill via Getty Images
Teen Vogue's recent publication of "A Guide to Anal Sex" has brought out the usual crop of right-wing, anti-LGBTQ religious