Malini
Author - 'Flotsam of the Mind'
She is a compulsive traveller, a hobby photographer, a self-trained painter and now a published Author. Born to a Punjabi mother and a Malyali father, she was brought up in a liberal fashion and grew up to be a self-dependent and ambitious woman. Meet Malini, the author of recently published book Flotsam of the Mind and an active feminist and philanthropist. After doing her graduation in Journalism Honors, Malini went on to work with variouswell-knownn media houses including All India Radio, Zee News, UTV News and Current Affairs and cnnindia.com.  She moved on to the corporate world where she helped build several brands in luxury, infrastructure, IT, aviation, steel and entertainment industries. Having made her mark both in the media and corporate world Malini decided to become an entrepreneur. Her company offered brand building, event management, pr and marketing services for various big corporates. When she was at the top of her entrepreneurial career Malini decided to leave everything behind to join her husband in Singapore where he was offered a lucrative job. It was perhaps the most difficult phase of her life. With 18 years of work experience Malini could not find a job on a dependent pass in her new place of residence which led to depression and frustration related to her re-location. But she did not let it take over her being. She took up various creative activities to keep herself occupied. She took up hobby Photography. She became an avid backpacker and backpacked around the globe (New Zealand, Australia, Thailand, Cambodia, Indonesia, Malaysia, Scotland, UK, Ireland, Iceland, Denmark and the rest of Europe and the US.  She learned more about new places and cultures. Travelling opened her mind to something she had always been interested in but never had the time to pursue- Writing and Painting for pleasure; her true calling in life. It is then that Malini took to writing again. This time she took to writing poetry. Four years hence she is a proud author of the book- Flotsam of the mind. Flotsam of the Mind, is a collection of poems that show her understanding of various forms and styles as well as her depth of thought.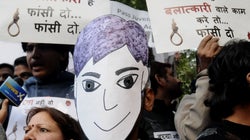 Has our outrage changed anything since 2012?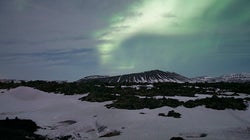 You won't regret it—I promise!