Krista Diamond
Guest Writer
Krista Diamond is a Las Vegas based freelance writer. Her writing has appeared or is forthcoming in Insider, Eater, Time Out, Fodor's, Thrillist, and elsewhere. She recently completed her first novel.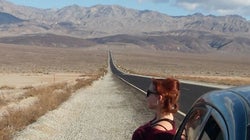 Courtesy Of Krista Diamond
"Moving from park to park allowed me to love people fast and hard and then take off for somewhere new."