Kenneth E. Thorpe
Chairman, Partnership to Fight Chronic Disease (PFCD)
Kenneth E. Thorpe is the Chairman of Partnership to Fight Chronic Disease; Robert W. Woodruff Professor and the Chair of the Department of Health Policy & Management, in the Rollins School of Public Health of Emory University, Atlanta, Georgia. Professor Thorpe also co-directs the Emory Center on Health Outcomes and Quality. He was the Vanselow Professor of Health Policy, and the Director of Institute for Health Services Research at Tulane University. He was previously a Professor of Health Policy and Administration at the University of North Carolina at Chapel Hill; an Associate Professor and Director of the Programme on Health Care Financing and Insurance at the Harvard University School of Public Health, and Assistant Professor of Public Policy and Public Health at Columbia University. Dr. Thorpe has also held visiting faculty positions at Pepperdine University and Duke University. Dr. Thorpe was Deputy Assistant Secretary for Health Policy in the U.S. Department of Health and Human Services from 1993 to 1995. In this capacity, he coordinated all financial estimates and programme impacts of President Clinton's healthcare reform proposals for the White House. He also directed the administration's estimation efforts in dealing with Congressional healthcare reform proposals during the 103rd and 104th sessions of the Congress. As an academic, he has testified before several committees in the U.S. Congress and advised governments around the world on healthcare reform and insurance issues. In 1991, Dr. Thorpe was awarded the Young Investigator Award, presented to the most promising health services researcher in the country under age 40 by the Association for Health Services Research. He also received the Hettleman Award for academic and scholarly research at the University of North Carolina and was provided an "Up and Comers" award by Modern Healthcare.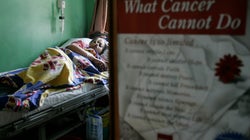 "You have cancer." These terrifying words resonate in the ears of someone diagnosed with the dreaded disease. And for their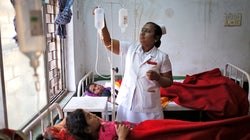 The government must attract private investment in the healthcare sector through incentives such as tax benefits, underwriting and facilitating bank loans to supplement care in remote and underserved regions. Unless national investments are made to mitigate the costs associated with NCDs today, the damage will increase multi-fold.