Jillian Wilson
On Assignment For HuffPost
Jillian Wilson is a writer and editor based in Philadelphia. She specializes in writing about a range of subjects: travel, restaurants, health, festivals, self-care — the fun stuff. Her work has appeared in Fodor's, The Philadelphia Inquirer, visitphilly.com and more. When she isn't writing, Jillian enjoys traveling, exploring Philly's exciting food scene and spending time with loved ones. Jillian is a proud graduate of Temple University's Lew Klein College of Media and Communication. See more of her work at www.jillian-wilson.com.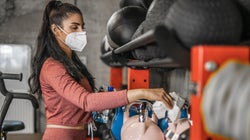 DjordjeDjurdjevic via Getty Images
Exercising in a fitness center during the COVID-19 pandemic comes with risks. Read this before you go.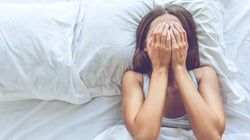 GeorgeRudy via Getty Images
Experiencing insomnia during the pandemic? Stress dreams? This expert advice is for you.