Jacqueline Alnes
Guest writer
Jacqueline Alnes is working on a memoir about running and neurological illness, and her work has been published in The New York Times Guernica Longreads, and elsewhere. You can find her on Twitter and Instagram.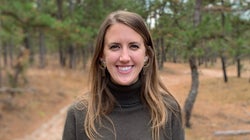 Avec l'aimable autorisation de Jacqueline Alnes
For a long time, I thought I was a burden rather than a joy to be with.