Ishu Kataria is a Senior Research Fellow with the University of Delhi, India specialising in Public Health and Nutrition. She also serves as the Global Chapter Coordinator of the Young Professionals Chronic Disease Network - a global advocacy community for noncommunicable diseases with over 5000 members in 150 countries, where she works with local community leaders at the grassroots level for doing advocacy campaigns on noncommunicable diseases and essential medicines. Ishu brings with her considerable experience in capacity building. She has worked with the Aga Khan Foundation to conceptualise and develop training modules on growth monitoring and promotion for community health workers as well as on nutrition and hygiene for women self-help groups.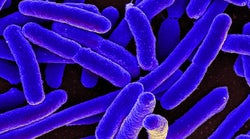 Co-authored by Madhur Sachan, former Research Fellow at Central Drug Research Institute and member of Universities Allied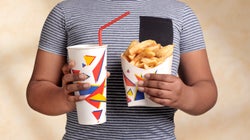 Recently, while strolling in an upscale Delhi mall with a friend, I spotted a young mother with a crying child. Then I overheard the flustered woman saying in Hindi, "Don't cry… I'll fetch you a burger right now." Soon, the kid was quiet, gobbling down a burger and swigging a cold drink. Such scenes are not uncommon in urban environments. We think nothing of it when we see toddlers and young children munching on chips or other junk food.