Ilgin Yorulmaz has worked for twenty-three years as a researcher and multimedia journalist based in Tokyo, London, Istanbul, and New York. She is a 2017 East West Center Senior Journalists Seminar Fellow and a 2016 White House Correspondents Association Scholar. She writes on foreign policy and culture, with a focus on sub-cultures, human rights and problems faced by ethnic minorities. As a foreign correspondent, she has reported from Turkey, India, Nepal, Philippines, China and Japan for The Huffington Post, VICE, The Guardian UK, PassBlue, Vogue, Condé Nast Traveller UK, Voices and Maison Française, among others. A graduate of Columbia University Graduate School of Journalism, Ilgin also holds a M.A. degree in International Relations from International University of Japan, Niigata, and a B.A. degree in Business from Boğaziçi University, Istanbul. She speaks Turkish, Japanese and French.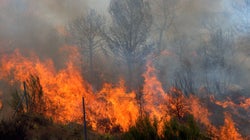 Miguel Sotomayor via Getty Images
This summer, three things happened that forced me to finally face our grave reality.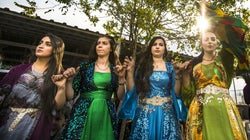 HUSEYIN ALDEMIR / Reuters
Gülmay Gümüşhan is fighting to end child marriage in Turkey, one business at a time.