Harjiv Singh
Founder & CEO, Salwan Media Ventures and Convener, One Globe Forum
A serial entrepreneur, Harjiv believes in harnessing the confluence of media, technology and education to empower individuals. At Salwan Media Ventures, he has launched a portfolio of education-focused businesses that include the annual "One Globe: Uniting Knowledge Communities" Forum which focuses on what it takes to build a 21st-century knowledge economy in India and South Asia, and BrainGain Magazine, the largest online magazine for study abroad in India and South Asia. Harjiv is also the co-founder and co-CEO of Gutenberg Communications, a global strategic communications firm with offices in the U.S., U.K. and India, where he works extensively with clients across a diverse range of industries like technology, real estate, investment management, academic and the non-profit sectors. He has advised clients like U.S.-India Business Council, UK Trade & Investment, GE, HSBC, New York City Economic Development Corporation (NYCEDC) and Quest Diagnostics. He also co-founded MDOffices.com, a wireless software company in the healthcare industry. Presently He has also worked at Priceline.com in strategic planning, as a financial analyst at Adam Smith & Company, a New York City Hedge Fund, and as Director of a real estate development company in India. Harjiv began his career as a financial analyst in GE Capital's Financial Management Program. Harjiv has a keen interest in international relations, economics, history, and the impact of globalization. An avid political junkie, he worked as a campaign advisor to an Indian parliamentarian and also volunteered on Michael Bloomberg's first mayoral campaign in New York City. He serves as an Independent Non-Executive Director on the Board of Healthfore Technologies Ltd., a publicly-listed, global healthcare IT solutions and advisory services company and as a Principal of the Global Futures Group (GFG), an international consulting and investment services firm focusing on smart cities. Harjiv serves on the advisory board of Knowledge@Wharton, has been a guest faculty member at DukeCE and is a Charter Member of The Indus Entrepreneurs (TiE). Harjiv is a Trustee of The Loomba Trust, a UK charity supporting the cause of poor widows in South Asia and Africa. He is also on the board of advisors of the U.S.-India Business Council Education Foundation, a member of the U.S. Advisory Council of The American India Foundation (AIF) and has served on the board of the United Nations Association of New York. Harjiv has spoken at prominent international conferences such as CCIFI-CII India Invest Forum 2016, Paris, NYU India Business Forum, Horasis 2016 Global India Business Meeting, Techonomy, WISE Summit, Asian Summit on Education and Skills 2014, Columbia India Business Conference and Global PR Summit 2014. Harjiv is a frequent commentator on global communications and has been quoted in leading media such as The Wall Street Journal, Financial Times, Mint, Times Now and NDTV. Harjiv has also been a guest host for the Asian America Show which is syndicated on PBS. He was a runner-up for the PR Professional of the Year Award by PR Week, Asia Pacific, in 2007. Harjiv received a Master's in International Affairs in Economic Policy Management from Columbia University's School of International and Public Affairs. He also has an MBA in Marketing and Bachelor in Finance from the New York Institute of Technology. He is fluent in English, Hindi, Punjabi and Urdu, and has basic fluency in German. He divides his time between New York, London and New Delhi.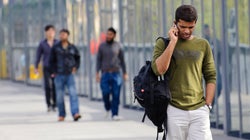 Recently, news broke that the UK government had shut down 32 fake universities and was investigating 30 more. Earlier, in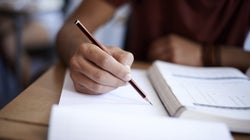 It is true that information about higher studies abroad is available more easily today than it was, say, 20 years ago. But disinformation is also more easily available, and sometimes it's hard to tell it apart from the real thing. So unfortunately, we sometimes see stories of innocent students getting deported because they were bound either for a fraudulent university, or enrolled in a genuine university based on fudged applications.