Gabe Zaldivar
On Assignment for HuffPost
Gabe Zaldivar is a Los Angeles-based writer who has written for such publications as Bleacher Report and Forbes.com, where he delved intrepidly into the sports world. He also contributes to TravelPulse and ReWire.org, where he has written about travel, food, technology and culture. He's been fortunate enough to appear on CNN as well as sound semi-knowledgable on local radio spots. You can find him most days on Twitter or out in the wild ordering far too much food than is socially acceptable.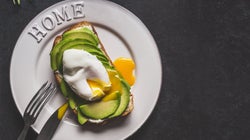 VICUSCHKA via Getty Images
Avocado toast, unicorn lattes and celery juice should make some room for new foods this year.