Film Companion
Platform for film lovers by film lovers
Film Companion is a celebration of the movies. It's a platform for film lovers by film lovers, edited and founded by film critic Anupama Chopra. Our space Film Companion comprises of movie reviews, interviews, and recommendations from Bollywood, Hollywood and everything in between.

We are not traditional (TV). We are not a B-Town gossip portal. We are not a trade website. We love cinema and digital has enabled us to connect with the world differently. We care about every aspect of cinema, we live it. We care about our viewers. We know that there is no dearth of information on cinema but only we offer a curated take on the movies. Film Companion was created for film lovers like you. We are kindred spirits. We might not like the same films or have the same take on cinema but we agree that it is essential and exhilarating. We bring to you weekly reviews, interviews, recommendations and so much more on our YouTube channel and blog.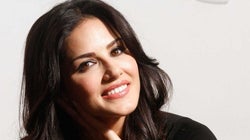 When reading Leone's twelve erotic stories, you can't shake off the feeling that you're in Mills and Boon territory.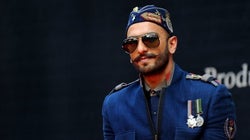 There was a time when an actor's job was acting and nothing more. They appeared on screen in unflattering costumes and we still loved them. But a young actor of today has several other commitments which are equally critical. Always in the public eye, they attend film promotions, launches, award shows and success parties. Then there are numerous brand endorsements. All this effectively means that they will incessantly be photographed by the media. As a result, a celebrity stylist is on the speed dial of every actor today.