Dr Hrishikesh D. Pai
Medical Director, Bloom IVF Group
Dr Hrishikesh D Pai is a seasoned Gynaecologist with almost 3 decades of experience in IVF and infertility management. He is the Medical Director of the Bloom IVF Group which runs nine IVF centres all over India including Lilavati Hospital and Bhatia Hospital, Mumbai and Fortis Hospitals in New Delhi, Gurgaon, Faridabad, Noida, Mohali, and Navi Mumbai. Dr Pai currently holds the position of Secretary General of the Federation of Obstetrics and Gynaecological Societies of India, one of the largest organizations of professional doctors in the country consisting of 33,000 gynaecologists. Dr Pai began his career after graduating with three distinctions and 2 gold medals in his MD in the year 1989 from the G.S. Medical College in Mumbai. He also has a Master of Science in Clinical Embryology and Andrology from the Eastern Virginia Medical School, USA. He went on to do a clinical fellowship from the Royal Women's Hospital in Melbourne, where the world's second test-tube baby was born. He mastered this technique only to come back and set up the first IVF centre in Mumbai in 1991. Being one of the pioneers in the field of Micromanipulation in India, his unit was the third in India to start the procedure of Micromanipulation- ICSI in 1996 in Mumbai. Not only has he performed over 10,000 test-tube baby procedures but has also introduced many path-breaking and pioneering techniques in the field of Assisted Reproductive Technology such as assisted laser hatching, spindle view, ovarian tissue freezing for cancer patients, oocyte freezing, IMSI, and embryoscope. His clinic is one of the 10 IVF clinics in India to be recognized to offer Fellowship in super specialty of ART by the National Board, New Delhi. As part of his teaching and academic pursuits, Dr Pai is an Asst. Adjunct Professor at East Virginia Medical School, USA; Assistant Professor at the D Y Patil Medical College; and post graduate teacher in Gynaecology at the National DNB Examinations, and has trained more than 1000 gynaecologists. He is also the Founder Editor of The Journal of Gynecological Endoscopy & Surgery. He has held many other responsible positions namely President of the Mumbai Obstetrics and Gynaecological Society; and President of the Indian Association of Gynaecological Endoscopists. Previously, Dr Pai was also the Senior Vice President of FOGSI in 2006. He has had many articles and research papers published in national and international books and journals, and has delivered more than 500 guest lectures all over India and abroad. Dr Pai has been a key contributor to various policy-making bodies of the central and state government. He is member of the Still Birth Committee of the Ministry of Health, GOI, New Delhi 2015. Dr Pai was invited as an expert to suggest changes to the ART Bill 2013 by the ICMR, New Delhi in 2014. He was also a Member of the Committee formed by the Government of Maharashtra, to suggest changes to the ART Bill 2013 and the PCPNDT Act regarding Infertility in 2013 and 2015. In order to enable poor patients to have access to advanced services, Dr Pai has an IVF unit in the D Y Patil Medical College. In appreciation of his enormous contributions, the international agency Frost & Sullivan bestowed upon him the best IVF group in India award in 2013. Additionally, he was elected to the highest positionin IVF – the Immediate Past President of the Indian Society for Assisted Reproduction (ISAR). Dr Pai was also elected as the Member – Board of Directors of the World body of Infertility namely International Federation of Fertility Societies (IFFS): a first for an Indian. Dr Pai has been the Honorary Asst. Consultant for Kurla Municipal Hospital, serving patients for free from 1991 till 2007. Twice, he has been the Community Service Director of Rotary Club. He won the best interns prize for a vaccination programme in the Mumbai slums of Malawni. In another first of its kind in India, Dr Pai as President of the Indian Society for Assisted Reproduction had launched Project Hope. In this, poor patients below poverty line (BPL) can obtain IVF services free of charge in private clinics of ISAR members all over India. In appreciation of the yeoman scientific, medical, and community service, Dr Pai has been the recipient of numerous awards such as the Rashtriya Ekta Award, Indian Medical Association (Mumbai West) Best Doctor Award, Navshakti Newspaper Award, Jai Hind College Alumni Award, RK Trust Award, Medscape India National Award, Lions International Gold Award, Ferticon Life Time Achievement Award, and Dr Kanal Goel National Indian Medical Association Award amongst others.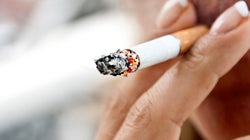 It wreaks havoc on the reproductive health of men as well as women.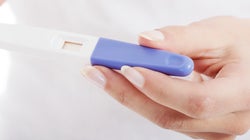 It is linked to hormonal imbalances in men as well as women.