Danielle Braff
Guest Writer
Danielle Braff is a Chicago-based freelance writer. She lives with her husband, two daughters, two cats and a dog. Her favorite things to do -- besides writing -- are reading and traveling.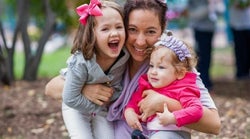 Photo Courtesy of Danielle Braff
As soon as my kids began arguing, or if they were too loud, I just wanted to sleep it away.