Bhagyashri Dengle
Executive Director, Plan India
Bhagyashri Dengle is a development professional with over 25 years of experience in the field of development especially in the areas of Institution building, governance, gender programming and child centered community development. Bhagyashri began her career as a social worker in the disability sector. Later she worked with CASP (Community Aid and Sponsorship Programme), a national organization working for rights of underprivileged children. While at CASP, as a Joint Executive Director she has worked on major programs on child protection, maternal and child Health, HIV prevention and adolescent health. Bhagyashri joined Plan India as Executive Director in 2004 and has provided leadership to significantly grow Plan India's reach, scale and impact. Bhagyashri steers the organization and provides strategic direction and has been instrumental in expanding Plan's reach. She has played a key role in extending the work of Plan India to focus on issues of girls and children living in difficult circumstances. Currently Plan India's work is spread across 16 states through direct interventions and across India through advocacy initiatives. At Plan India she has initiated several campaigns, studies, research initiatives and has designed innovative programs. She is an active member of the Plan International's Global Management Committee and participates in global strategy and policy development. Bhagyashri represents the generation of leaders who are bringing new techniques and diverse programs to accelerate the movement for girls and gender justice.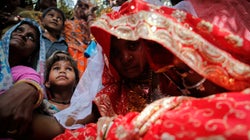 Synergetic and multi-pronged approach is crucial to prevent child marriage.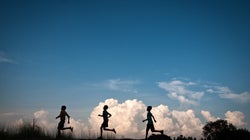 Many lifelong health behaviours are initiated in adolescence, making investment in adolescent health absolutely critical.