Anonymous In China
Guest Writer
HuffPost has chosen to withhold the names of the authors to protect their identities. Editors do this only rarely and have done so on this occasion due to the potential risks to the authors if their real names were used.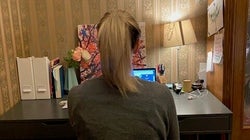 Courtesy of anonymous
"These are the social distancing strategies that have worked for our family over the last two months."