Ankhi Das
Director of Public Policy, Facebook India
Ms. Das is the head of Public Policy at Facebook, India. With over 15 years' experience of handling public policy and regulatory affairs in the technology sector, she leads Facebook's efforts on privacy, data security, and safety issues in India. Prior to this role, Ankhi Das was working at Microsoft India as its Director of Public Policy, Legal and Corporate Affairs. She was responsible for handling strategic public policy projects and regulatory affairs for the company. Ms. Das is a graduate from Loreto College, University of Kolkata, and did her post graduation in international relations and political science at Jawaharlal Nehru University.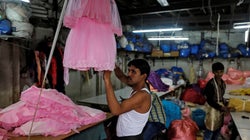 The future of SMEs, especially online, lies in the sharing of information and collaborative education.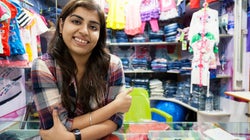 Two years ago, Nilma Dilepan, a 27-year-old entrepreneur from Bangalore created With Love, Nilma. It's an event styling company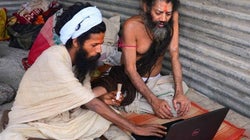 India is standing on the cusp of a digital revolution. The government's Digital India plan is transforming the country into a digitally empowered society, with a growth curve that mirrors that of the US a few years ago, and China more recently. However we have to act fast. More than 1 billion people are still offline and India is at risk of missing out on the social and economic opportunities that the internet can bring.