Abhishek Ranjan
Research and policy analyst
Abhishek Ranjan is a research and policy analyst working with Mr. Ninong Ering, Member of Parliament, Arunachal East. He was earlier a LAMP Fellow. He has deep interests in music, football, handwriting analysis & blogging and holds Instrumentation and Control Engineering degree from Manipal Institute of Technology, Manipal.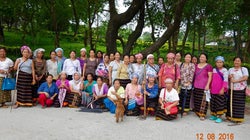 Women Against Social Evils (WASE) is a group of mothers fighting against drug abuse.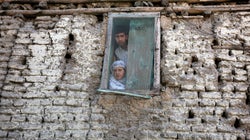 We sat in the barber's shop, listening to the cheerful melody of "Humko sirf tumse pyaar hai." Then the music abruptly stopped and a news bulletin filtered into the room: some policemen and militants had been killed in Jammu & Kashmir's Poonch region. The bodybuilder suddenly erupted with anger: "Kashmiris are such motherfuckers! They are bad people. They fight against their own country." I then realized two things: the bodybuilder was drunk and that the man sitting next to him happened to be a Kashmiri.