Soity Banerjee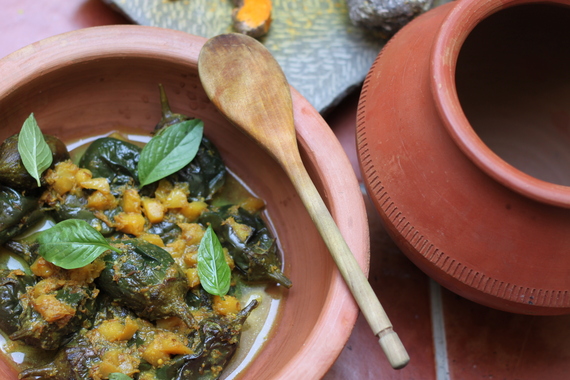 The Indus Valley Civilisation is an enigma, but it has contributed a lot to our understanding of the Indian culture. With passing years, we have become more scientifically and archaeologically capable, and that has helped us discover new aspects of this 4000-year-old civilisation, giving us fresh insights into our history. And, food habits provide one of the most tangible ways to understand our past as well as our present.
But, how do you even find out about culinary habits from as far back as 4000 years ago, when you don't even have written records that you can refer to? Well, as BBC writes in its website's section on Primary History, "Archaeologists can tell what Indus Valley people ate by examining the teeth and bones of skeletons they discover." That is exactly what Arunima Kashyap & Steve Webber did - they studied dental enamel and utensils from the Indus Valley excavation sites to discover, what could be the world's oldest curry, the proto curry. Find out more about their process and discovery here.
Our cuisine is extremely diverse, but curry certainly is one of our proudest exports (Chicken Tikka Masala, a curry-based preparation is often termed as Britain's national dish). Its history, up until the discovery of proto curry, was as recent as 1747, when Hannah Glasse published earliest recipe of a curry. Find out more about it here.
How archaeology can help us find out about ancient food habits is further proved by this article from National Geographic, which talks about three surprising discoveries from the archaeology of food. And then there's the matter of recreating these dishes, which is usually a case of trial and error, as Soity Banerjee, who cooked the proto curry in her kitchen, recounts in the episode. Soity's article in Livemint, has the complete recipe.
Listen to other episode of The Intersection here.
Picture: Soity Banerjee
Like Us On Facebook |

Follow Us On Twitter |

Contact HuffPost India

Also see on HuffPost: