In September 2014, Australian Prime Minister Tony Abbott arrived in New Delhi with two antique statues. The artifacts had been stolen from temples in Tamil Nadu and purchased by art galleries in Australia. One of them was a Nataraja--the dancing form of Lord Shiva--which belonged to the Chola Empire and dated back to the 11th and 12th century. In October 2015, German Chancellor Angela Merkel returned an item dating back to 10th century, to India. It was an idol of Goddess Durga that had been smuggled out from a temple in Kashmir over two decades ago. In 2012, the idol, in Mahishasuramardini avatar, was spotted in Germany's Linden Museum in Stuttgart.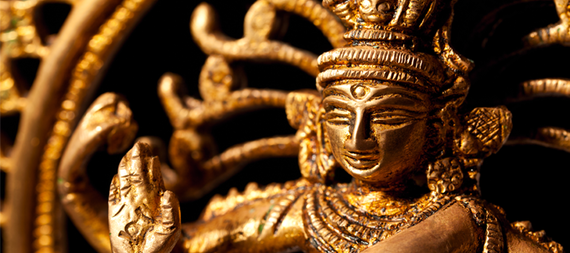 Now, a bronze statue from the Chola period is on its homecoming journey to India -- an idol in the image of Hindu mystic and poet Saint Manikkavichavakar. According to investigators, a collector in 2006 paid a sum of $650,000-$750,000 for the statue and today it is estimated at a whopping $1.5 million. A total of 200 such items are set to return to India from the U.S. -- they include religious statues, bronzes and terra cotta pieces (some dating back 2,000 years) and a bronze sculpture of Lord Ganesh that is estimated to be over 1,000 years old.
Why were these items so far from their homeland? The artifacts were surreptitiously taken out of India over several years and after an investigation conducted by U.S. Immigration and Customs Enforcement (ICE), Homeland Security Investigations (HSI) and the United States Attorneys' Offices, through a process called 'Operation Hidden Idol', the stolen artifacts have been recovered and are in the process of being returned. The occasion for this return of lost symbols of Indian heritage took place after Prime Minister Narendra Modi's 3-day tour of the United States, during which he attended a ceremony for returning stolen Indian idols along with US Attorney General Loretta E. Lynch, who handed several of these pieces over to him. Ten priceless Indian cultural properties were returned at the event, including a female figurine from the Mauryan period (dating back to 230 to 200 BC). The returns also include a plaque of Yakshi (a female nature spirit) from eastern India, said to be from the Shunga period in West Bengal.
Many other such objects of historical importance are also set to arrive from the US after legal formalities are underway. In this episode of the podcast above we explore how, in an age where cultural symbols are stolen from temples and museums, do scientists spot the real from the fake? We also explore all the scientific processes that are used to identify the source of a historical artefact, a thread that takes us back thousands of years.