Let's rewind a little, back to the year 1965 — India had just scaled Mount Everest under the leadership of Captain Manmohan Singh Kohli, an expert mountaineer and commander in the Indian Navy. India became the fourth country to reach the peak after Britain, Switzerland and America. Just as Capt. Kohli was basking in his Everest glory, he was whisked off to America without a moment's notice by friend and American mountaineer Barry Bishop. Bishop approached Kohli before the Everest expedition, but since the climb had been in the pipeline for months, Kohli could not abandon the trip. So he did the next best thing; waited for Kohli to return from Everest before taking him to America.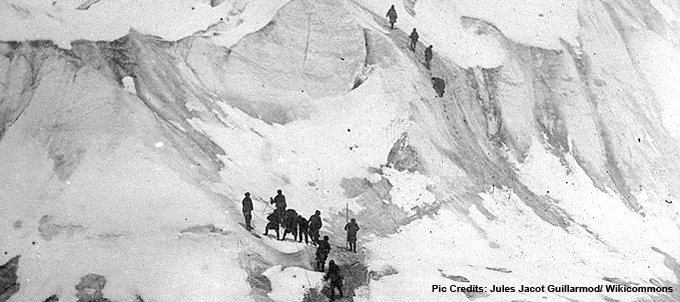 Kohli was taken to America in such a hurry because the Americans had another climb planned for him. The Central Intelligence Agency (CIA) approached the Indian intelligence agency, the Intelligence Bureau, and together they hatched a plan to keep a close check on China via wireless communication on Mount Kanchenjunga. According to the CIA, China began conducting nuclear tests in 1964 and America needed to gather information about the tests to be prepared for any threats that the Chinese might pose at a later date.
According to Capt. Kohli, the plan was to lug equipment, which included transceivers, antenna and nuclear fuel plutonium to power the device, to Mount Kanchenjunga and install the device. But the problem as Kohli pointed was that Kanchenjunga, being the second highest mountain in the world, was a very arduous climb and it was not possible for the climbers to carry 125 pounds of weight that high. So the mission was shifted to the Nanda Devi peak which stands at 7,816 m above sea level and is the 23 highest peak in the world.
The team began their ascent in September 1965, going steady right up to the second week of October, when an unforeseen event fell upon the team climb. A mission that was supposed to last for a maximum of two months was stretched out for almost four years.
Podcast: A Cold-War Spy Story, From the Sixties