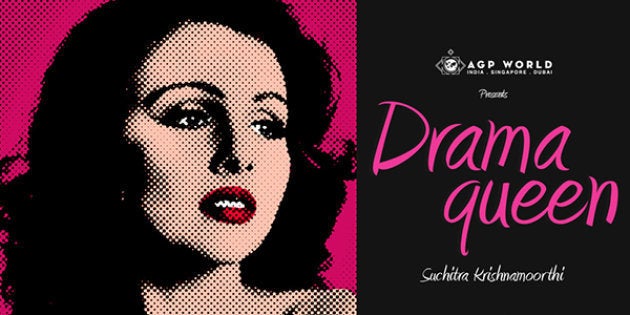 Recently, I came up with a quote I am very proud of—"A good play is like a plate of biryani." It should be stated that I am referring to Calcutta's Arsalan's dum biryani (with potato, no egg) only. Everything else is pulao. But my point is that, like biryani, a play should be nutritious and delicious. The nutrition is defined by the socio-political relevance of the play and the taste depends on how it is packaged/treated/directed. A sweet balance of both these factors makes a play a good one. While, on one hand, it makes no sense to deal with a relevant subject (nutrition) in an unpalatably boring fashion, on the other, just rustling up a light tasty snack with zero food for thought is a waste of time, money and talent.
[I]t is appalling to see the amount of money being wasted on a bad production just because it makes for a "fun" evening for bored and retired south Bombay couples...
I watched Ashvin Gidwani's Drama Queen recently and it is appalling to see the amount of money being wasted on a bad production just because it provides a few laughs and makes for a "fun" evening for bored and retired south Bombay couples who walk in self-importantly at NCPA or Sophia's, believing that they know art and that their opinion matters. Not surprisingly, most of Gidwani's Indian productions are for this audience—the entitled ones who don't care about socio-political whatevers if they do not affect their lives. Of course they have the money to pay for expensive ticket prices but one wonders why they do not seek out healthier, meatier theatre experiences? This schism is an interesting feature of Mumbai's theatre audience—the North-South divide—and something I wish to study soon in detail.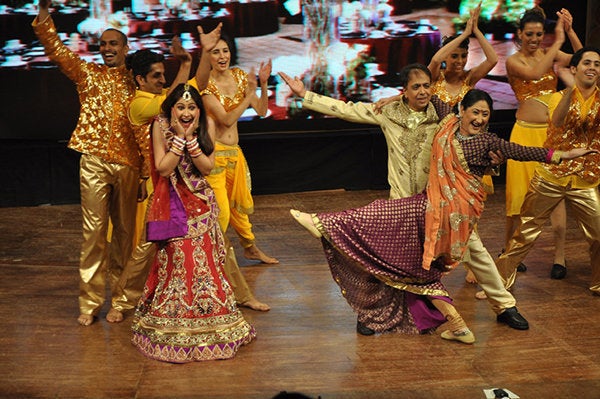 Gidwani's earlier productions such as Two To Tango Three To Jive, Barrf, Bottoms Up and the "blockbuster" Blame It On Yashraj are nothing but potboilers, written with barely any thought to narrative structure, relevancy or dialogue crafting. The stories are weak, the acting is passable and often OTT and there is a certain lack of stewardship. Blame It On Yashraj is a Barjatya film, filled with melodrama, silly jokes, stereotypes, a wedding and dance sequences. In the show that I had watched, the cast had closed it with a performance of Psy's "Gangnam Style". That is the kind of buffoonery you do in skits during college festivals. To watch the likes of Ananth Mahadevan, Bharat Dabholkar and Jayati Bhatia participate in this kind of thing is heart-breaking.
Drama Queen, Gidwani's latest, based on the tell-all book by Suchitra Krishnamoorthi is a one-actor play starring the actress as she whines about wanting to get married to a rich man. She talks about memories when she wanted to marry Ram Gopal Varma and Karan Johar. As a narrative, there is nothing new about a single mother being frustrated with her loneliness and desperate for company. You would expect the treatment and direction to at least amp up a done-to-death plotline.
That is wishful thinking.
Krishnamoorthi delivers an annoying performance with bouts of incredulous overacting (which is funny, because she is, after all, playing herself). And you cannot sympathize with her because why would you feel for a woman whose only goal in life is to get married? That is Patriarchy 101. The dialogues seem as if they have been directly lifted from her book. "Dialogue" is different from "paragraph". When you turn a paragraph into an actor's dialogue, it is crucial to keep in mind that we don't talk like books. The other ear-sores were the random songs, which sounded like nursery rhymes and didn't add anything to the play. Also, the play was a "true work of fiction." I have no idea what that means.
Gidwani's earlier productions... are nothing but potboilers, written with barely any thought to narrative structure, relevancy or dialogue crafting.
Gidwani's next Indian production, Reth, is "India's first grand operatic theatre musical inspired by Shakespeare" (quoting his Facebook post). Even when I met the man recently, I realized that he loved pompous-sounding words even if they meant absolutely nothing. Firstly, this cannot be India's first grand musical because we have had grand musicals for centuries. Secondly, what do you mean by "operatic theatre musical?" A production can either be an opus, a drama or a musical. I have a feeling Gidwani thinks singing arias in soprano is "opera" because the first music video of Reth has Shweta Shetty soprano-ing a Rajasthani song (with Marwari lyrics) set to a Western classical melody. It is the most confounding thing I have ever heard.
Why does an Indian musical have to be set to a Western melody? Thirdly, what do you mean by "inspired by Shakespeare?" His writing? His dramaturgy? His plots? His characters? His psychoanalytical approach to relationships? His utilization of supernatural elements and using them as metaphors for human evil? Are these in-depth questions too difficult and should I rather just be wooed by the fancy-ass tagline?
Why am I venting about Gidwani alone? Don't we have other bad plays in this city? Of course, we do. But Gidwani has the money and clout to make his plays travel around the world. His plays run for over a hundred shows because he brings in corporate sponsorship, performs his plays for specific audiences and even allows brand plug-ins. And all of that is absolutely fine if the play is, inherently, a good one. To waste this amount of global resources on mediocre productions is a slap in the face for other theatre artists who are doing fantastic work but are struggling to mount their productions due to financial and networking constraints.
As theatre-makers, we need to realize that you do not have to sacrifice commercial success because you chose to work with meatier subjects. Just package it in a manner that is palatable and engaging (which is a more mature word than "entertaining") and the audiences will lap it up. Tagore did it. Tendulkar did it. Padamsee did it. Karnad did it. Rage Productions does it. Sunil Shanbag does it. I personally realized that first hand when my company, The Mirror Merchants' production, Murgistaan, which deals with government policies and Hindu-Musalman tensions, became a huge hit. We packaged it like a nonsense comedy.
If you had a lot of money, would you spend it on bags of Kurkure or dine at some of the world's best restaurants? As for me, I'd just buy Arsalan and move in with the chefs.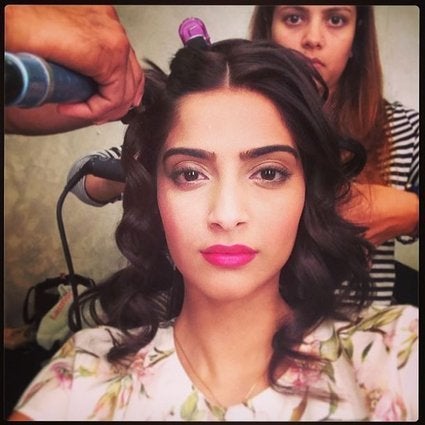 Bollywood's Selfie Generation