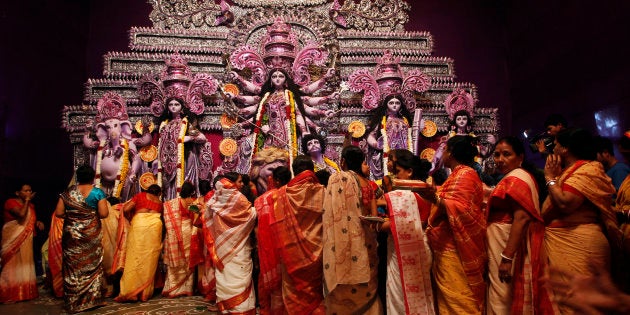 With the festive season here, there's no better place to be than Delhi, an ancient urban zone where seven walled cities were born over a span of about 1000 years. In keeping with its rich traditions, Delhi even today is full of bustling bazaars that become even more vibrant as Diwali draws near, with people from all walks of life hopping from one market or fair to another to do their festive shopping. (If you're prepared to brave packed, labyrinthine lanes, then there are few better venues for shopping than Chandni Chowk and Chawri Bazaar, where purveyors offer all sorts of bits and bobs, festive and otherwise, modern and traditional.)
Here is our curated list seven must-do activities—and the best places to do them)—to enjoy a quintessential Delhi Dussehra-Diwali season.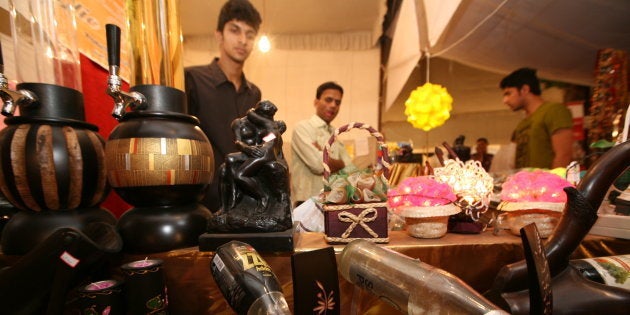 Mingle at melas
A plethora of Diwali melas/fairs pop up across the city every year, where you can meet all your festival needs, whether religious (Ganesha and Laxmi idols, puja paraphernalia), decorative (earthen lamps, designer diyas, lanterns, hanging lights, candles) or for gifting (handmade chocolates, home décor, traditional clothes). The list, of course, doesn't end there, but you get the idea.
The most popular Diwali melas in the city include the Blind School Diwali Mela, Pitampura Dilli Haat Diwali Mela, Sunder Nagar Mela, Defence Colony Mela, Select Citywalk Mall Diwali Mela, Rajasthani Club Diwali Mela and Sunder Nagar Diwali Mela.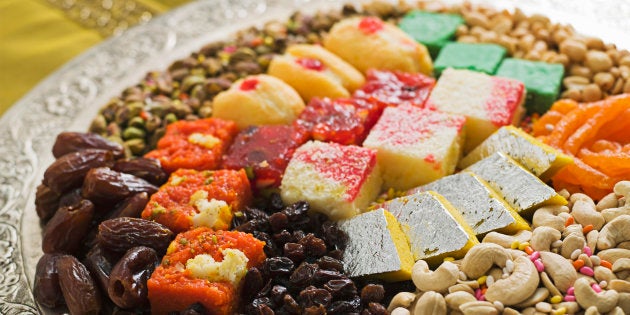 Overdose on sweets
Delhi has for centuries had a gifting tradition of distributing sweets and dried fruits to loved ones and neighbours. The only difference now is that you have more variety. Sometimes it's hard to pick where to go, but we can vouch for our favourites.
The Bengali Sweet shop is considered to be the best of its kind in New Delhi, with all types of tooth-numbing delicacies on offer. Another legendary pitstop is Ghantewala Halwai in Chandni Chowk; apparently the oldest sweet shop in India, it is known for its tiranga sohan halwa. Other must-be-at spots for sweet-lovers are Haldirams, Nathu's Sweets and Shiv Mishthan Bhandar. And let's not forget: Delhi also has various sweet houses that serve delicious ghee-soaked Navratri thalis. Consider Sant Sweets (Kalkaji), Bikanervala, Kaleva (Gole Market), Tiwari Sweets (Lajpat Nagar), Kamala Sweets (Chittaranjan Park) and Kallan Sweets (Chandni Chowk).
Looking for a twist on traditional sweets? Do check out Dunkin Donuts' dedication to the season—motichoor donuts, milk cake, kaju-katli, kesar-badam, anyone?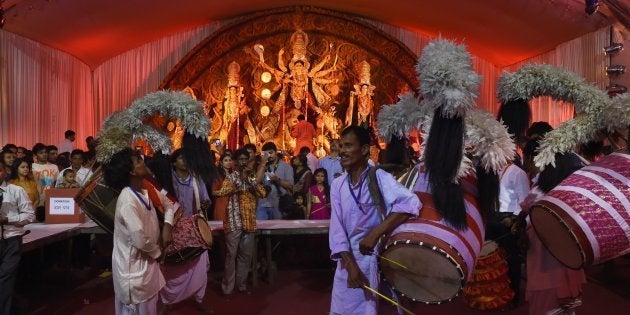 Go pandal-hopping
Thanks to the city's Bengali population, Delhi has a thriving pandal-hopping culture. There are vibrant Durga Puja pandals across the city— thronged by people young and old, regardless of their regional roots—turning it into a mini-Kolkata for a few days.
Some of the famous Durga puja pandals you must visit this Navratri are in Chittaranjan Park B Block, CR Park (the most famous venue for the Durga Puja celebration in the city) and Delhi Durga Puja Samiti (Kashmere Gate Durga Puja). Also well worth a look-see are Durgotsab (GK-II), New Delhi Kalibari Mandir (Janakpuri), Milani Durga Puja Committee (DDA Park), Sarbojanin Durga Puja Committe (Hauz Khas) and the Matri Mandir Samiti (Safdarjung Enclave).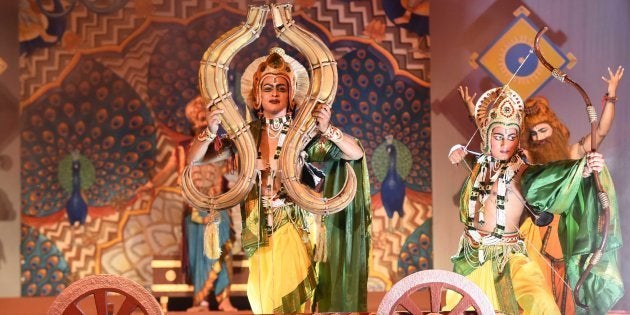 Be riveted by Ramleela
Watching the towering effigies of Ravana, Meghnad and Kumbhakaran get burned to the ground in local ramleela maidans and other venues have always mesmerized people of all age groups here. And adding to the excitement are the numerous food stalls and joy rides that mark the grand celebrations of Dussehra. The highlight, of course, is Ramleela, or re-enactments of scenes from the Ramayana.
Some of the best shows in Delhi are put up at Ram Lila Maidan, Asaf Ali Road (organised by Shri Ram Lila Committee), Bagichi Madho Das Maidan, Chandni Chowk (by Shree Dharmik Leela Committee), Red Fort Lawns (by Nav Shri Dharmik Leela Committee), Lal Qila Maidan, Red Fort (by Luv Kush Ram Lila Committee), Copernicus Marg (by the very talented artistes of Shriram Bharatiya Kala Kendra).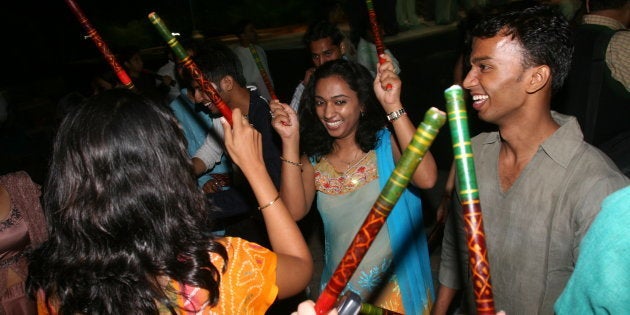 Go dandiya dancing
Garba and dandiya have been synonymous with the Navratris in Gujarat since times immemorial. However the tradition is gradually becoming a trend in our city too. Luckily for Delhiites, most of the best places for dandiya celebrations are well connected by the Metro. We recommend Rohini Garba Nights at Adventure Island, Dilli Haat Dandiya Nights, Bollywood Dandiya Raas at Kingdom of Dreams, Gurgaon, and Aarambh at Sur-Taal Open Air Theatre, Talkatora Garden.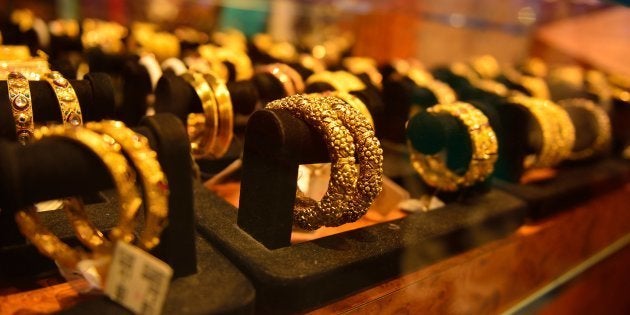 Indulge in some heavy metal
Celebrated a couple of days before Diwali, the occasion of Dhanteras is considered auspicious for the purchase of gold and silver jewellery as well as metallic kitchenware. If you're wondering where to stock up on such goodies, look no further. For ornaments, your first choice should be the Pahar Ganj jewellery market. One of the biggest jewellery markets in India, it has around 500 shops offering a variety of gold and silver adornments. Other markets popular for Dhanteras shopping are Chandni Chowk-Dariba Kalan (a silver market primarily known for its vast collections of silver and gold jewellery) and Fatehpur Beri Market where you can stock up on kitchenware and utensils. You can also buy cookware, utensils, crockery and other kitchen items at Stainless Steel Utensil Wholesalers in Sadar Bazar and Azadpur Market. For more upmarket shopping, Greater Kailash and South Extension offer a variety of choice.
So step out of your abodes and explore the city for a crackling festival season.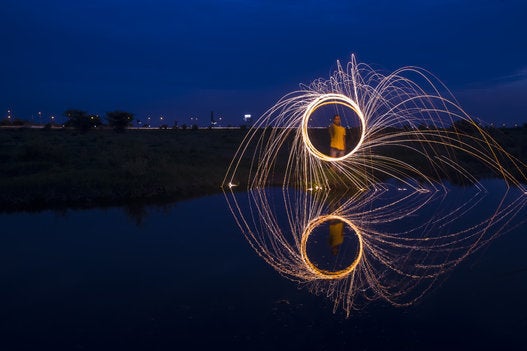 Photos Of Diwali, Festival Of Lights