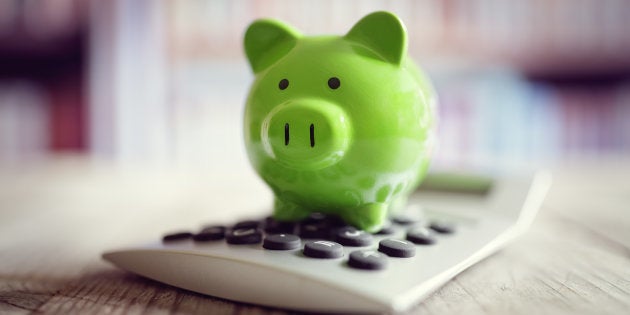 Tax is something which many of us pay. But many of us are not aware about the various tax-saving options available to us. Effective planning will not only help you save a lot of tax but also maximise your returns.
Let's have a look at five ways to save taxes:
1. Invest in ELSS
Equity-linked savings schemes (ELSS) are tax-saving mutual funds that invest at least 65% of their assets in the stock market. Investments up to ₹1.5 lakhs in ELSS are allowed as deduction from income under section 80C.ELSS; it comes with a lock-in period of three years. ELSS don't offer guaranteed returns but being equity oriented, they have the potential to earn higher returns. They give you double benefit in the form of tax-saving investment. Also, gains from investment are exempt from tax if held over one year. So, for those who are ready to undertake some risks, ELSS is a very good option.
2. Invest in tax-saving fixed deposits/Senior Citizen Saving Scheme(SCSS)
Tax-saving FD: It is like any other fixed deposit in the bank or post office but has a lock-in period of five years. Deposits up to ₹1.5 lakhs are allowed as deduction from income under section 80C. Different banks offer different interest on tax-saving FDs. The returns are guaranteed and the FDs offer 100% capital protection. So it is a completely risk-free investment. Note, however, that the interest income from FD is taxable.
SCSS: This is a scheme for anyone who is over 60 years old or someone over 55 who has opted for retirement. The scheme has a maturity period of five years. It gives regular income to senior citizens. Investments of up to ₹1.5 lakh in SCSS can be made to save taxes under Section 80C.
3. Invest in Public Provident Fund
PPF is a long-term savings scheme by the government, with a lock-in period of 15 years. Deposits made in PPF up to ₹1.5 lakhs in one financial year are eligible for deduction under section 80C. Anyone can open PPF in SBI, post office or other banks.
The major advantage of investing in PPF is that the interest income as well as proceeds upon maturity of PPF are exempt from tax. Though PPF doesn't allow premature withdrawals, the account holder can take a loan against the corpus in the fund. So it offers huge benefits in terms of tax-free returns with no risk involved.
4. Invest in NPS (National Pension Scheme)
The NPS is a pension scheme that has been started by the government to allow the unorganised sector and working professionals to have a pension after retirement. Investment in NPS gives you an additional deduction of ₹50,000 in addition to the ₹1.5 lakh limit u/s 80C. So the combined benefit of 80C + 80CCD (1b) is ₹2 lakh which can be availed. The NPS offers different plans that the subscriber can choose according to their risk profile. But the highest exposure to equity is capped at 50%. But there is no guarantee of the returns that can be earned from the NPS. Withdrawals from NPS are not allowed up to age of 60 years. Only in a few cases, withdrawal is allowed after 10 years subject to certain conditions. Also, proceeds received on maturity are not completely tax free. So investing in NPS is beneficial only if you have surplus funds.
5. Take a health insurance plan under section 80D
It is one of the best and the easiest ways to save tax. Premium paid for health insurance for yourself, spouse, and dependent children is allowed to be deducted from your income up to ₹25,000 .If you take health insurance for your parents, an additional ₹25,000 is allowed as deduction from your income. So it means you can claim deduction of around ₹50,000 easily; if you are in 30% tax bracket then you can save tax up to ₹15,450.