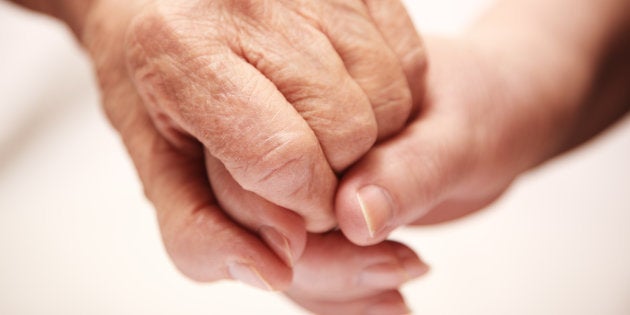 It needed much coaxing, cajoling and finally outright threats—of the "no single malt and no kebabs" variety—to get my father to agree to a cardiac check-up at AIIMS (All India Institute of Medical Sciences), New Delhi, this August. Despite the long queues and tiresome waiting, it is always the doctors at AIIMS that I trust with any health issues of my loved ones. It is here that the finest medical brains with an impeccable commitment to the noblest profession of all, work tirelessly.
Daddy's cardiologist, for the last five years, has been Dr. Ambuj Rai. I really have no words to praise him, so I will turn to Shakespeare for help:"His life was gentle; and the elements so mixed in him, that Nature might stand up, and say to all the world, this was a man." The immense faith I have in Dr. Rai's professional brilliance as well as approach will possibly be echoed by all his patients and more importantly by his patient's families.
While he still treats me as if I am still 14 and not 40, I have turned into a benevolent despot.
Well, all these years, Dad experienced only minor hitches in his splendid leonine heart, as well as little ups and downs in blood pressure. In August, however, the doctor after a thorough check-up said that it was time to install a pacemaker— a small device that is placed in the chest to help control abnormal heart rhythm.
I remember my Dad's face when he heard this. A myriad emotions flitted across his face. The dominant one was denial. He refused to accept that now he would need a machine for his heart to beat properly. He could not believe that age had caught up with him despite his melodramatic and exasperating taunts to me and my sister about his "sunset years."
And, let me confess, I was devastated too.
The father -daughter relationship is a very special, very beautiful bond.
Adriana Trigiani in the Big Stone Gap says:
"I've made it my business to observe fathers and daughters. And I've seen some incredible, beautiful things. Like the little girl who's not very cute—her teeth are funny, and her hair doesn't grow right, and she's got on thick glasses—but her father holds her hand and walks with her like she's a tiny angel that no one can touch. He gives her the best gift a woman can get in this world: protection."
I realized that my Dad had become old. That it was a time for a role reversal. That it was I who needed to protect and care for him. As Adriana Trigiani noted:
"And all the things that the world expects from women—to be beautiful, to soothe the troubled spirit, heal the sick, care for the dying, send the greeting card, bake the cake—all of those things become the way we pay the father back for protecting us..."
Oh, let me hasten to add—he doesn't look his age. At 79, his hair hasn't greyed, his back is ramrod straight, he has a bounce in his walk and his smile still gets the ladies all weak-kneed (much to the annoyance of his Scorpio wife).
But, who can beat age? It is inevitable.
So the pacemaker was installed.
I was a wreck on the day of the surgery. Foolish tears crept into my eyes when he was being wheeled into the operation theatre. He looked a little lost and helpless. You see, I had never seen my Dad in any situation where he was not in command. From a very daring young SP (Superintendent of Police) to a highly respected DGP (Director General of Police), I had seen my Dad totally and always in control—unflinching in his dedication to policing and to the people of his beloved home state, Odisha. And yes, facing many difficult/delicate/desperate times with an arrogance that comes out of impeccable integrity.
Life doesn't stop for anybody. So go hug your dads, people.
Those few days in the hospital marked the start of a new phase in my relationship with my Dad. While he still treats me as if I am still 14 and not 40, I have turned into a benevolent despot. I watch what he eats like a hawk, his medicine timings have been fed into my mobile, his walks (which he hates) are closely monitored, the air conditioning and room temperatures are regulated for his comfort etc. All this, of course, is complemented with the occasional butter chicken, long discussions on music, a late night movie on TV and me meekly accepting his tirades against Facebook, WhatsApp, Instagram. "All this is criminal activity," he rages thunderously when my mobile pings
And I realize that it is these tender moments of love, laughter, silly fights and half-hearted tantrums that will stay on with me for a very long time—perhaps until the day that I might require a pacemaker.
Life doesn't stop for anybody.
So go hug your dads, people.