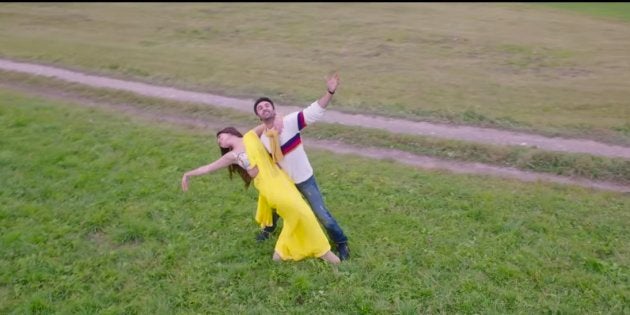 There is currently that delicious nip in the air which I so love about Delhi weather. Despite the killer smog, this Sunday afternoon was bliss after the totally awesome rajma chawal, which my pug (adopted from Friendicoes) Tony Iommi (named after the legendary Black Sabbath guitarist) shared with me.
So great was our satisfaction with life (read: siesta) that I started having second thoughts about going for Ae Dil Hai Mushkil. The reviews, even after four- star ratings by some leading dailies, have been pretty scathing. The movie doesn't have any of my favourite Bollywood actors. My friends also refused to accompany me—one of them remembered that I had howled my heart out when Shah Rukh Khan's character died in another Karan Johar film, Kal Ho Naa Ho. They didn't want to repeat the embarrassment, it seems.
I thrilled to hear Shah Rukh Khan, in a cameo, speak about the exquisiteness of the joy as well as sorrow that unrequited love brings. That scene perhaps nailed the movie for me...
I guess it was movie's theme of unrequited that won over the rajma-chawal-induced somnolence. That feeling of yearning for a beloved is something each of us can/will possibly relate to. Deep down it glows like embers...what Gulzar sahab says, "Ek chhota sa lamha hai jo khatm nahee hota, mai lakh jalata hun, yeh bhasm nahee hota (There is a small moment in time, which doesn't end. I try to burn it endlessly, but it doesn't turn into ashes)."
Great art, literature and music, they say, are born when the heart is forced to want and weep. From the unrequited love themes in the comic strip "Peanuts" to Milan Kundera's The Unbearable Lightness of Being, I have been fascinated with the incapacity of the human mind to deal with it and the beauty that comes into existence because of it. It is a beauty which is tender, fragile but surprisingly powerful. Would you not describe Jo & Laurie's relationship (Little Women) in precisely these very words? Or, perhaps, think why does Adele make so much sense to many hardcore rocker chicks (me included)?
Thus, I thrilled to hear Shah Rukh Khan, in a cameo, speak about the exquisiteness of the joy as well as sorrow that unrequited love brings. That scene perhaps nailed the movie for me—it played out brilliantly, with many complex nuances and bold takes that are usually not seen in mainstream Hindi cinema. We see a middle-aged woman with a younger lover—confident in her sexuality and unapologetic; a wife strong enough to leave her famous husband for his indiscretion and carve out a niche for herself; a relationship of exes which tries to be civil, but hey, we know "move on" is an oxymoron; a young man who is jealous of his lover's ex but acknowledges his wisdom. I won't say anything the Hindu-Muslim angle which is being talked about. It is so trite that it should be insulting to any one's sensibilities.
The movie definitely cannot be trashed and trolled. Both Ranbir Kapoor and Anushka Sharma have essayed their roles well and with a great deal of panache (although Anushka's character could have done with a bit more edginess a la Deepika in Cocktail). Aishwarya Ra is poised and mature, but I couldn't help but remember Dimple Kapadia in Dil Chahta Hai!
All in all, go watch the movie, people.
Especially if Ghalib thrills you, like he does me.
"Aah ko chahiye ek umr asar hone tak,
kaun jiitaa hai teri zulf ke sar hone tak
aashiqi sabr talab aur tamanna betaab
dil ka kya rang karoon khoon-e-jigar hone tak
humne maana ke tagaaful na karoge lekin
khaak ho jayenge hum, tumko khabar hone tak
gham-e-hasti ka asad kis se ho juz marg ilaaz
shamma har rang mein jalti hai sahar hone tak.''
(Translation : "Love demands patience and yearning restless
How do I placate my heart till my destruction?
Though I believe you may not ignore me, but
I will turn into ashes by the time you understand my plight...
...There is no remedy for the anguish of living save death
The candle has to burn till morning no matter what.")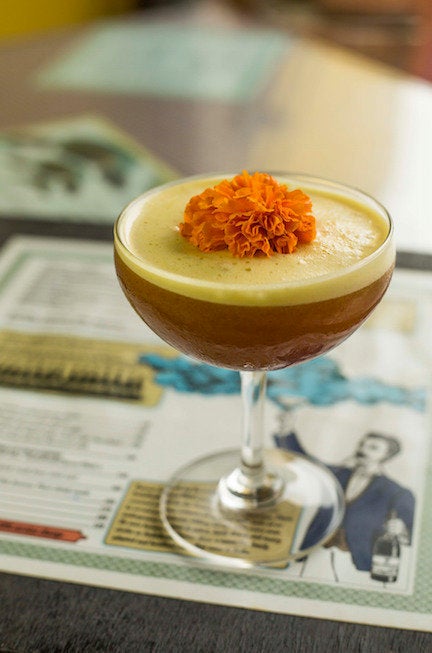 12 Indian Cocktails To Spice Up The Winters