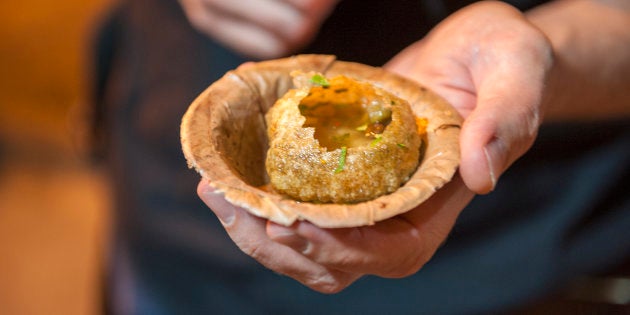 Come Durga Puja and the city of Kolkata turns into a giant food court. The streets are lined with stalls, people queue outside eateries, and plates full of food are passed between family and friends. Then there is bhog, the most important part of any Puja. On some days it comprises simple khichdi and labda, on others there's a lavish spread of mutton curry, luchis, sweets, rice, and payesh, the Bengali version of kheer. While most of the country fasts during this time, Kolkata feasts—and why not? Food, after all, is an integral part of any celebration—in Kolkata no celebration is bigger than the homecoming of the goddess and her children.
Street food is fresh, it is authentic, and you'd never have to wait for more than a few minutes.
So whether you are busy hopping from pandal to pandal appreciating the art, craft and beauty of the festival, or walking miles in search of a taxi and cursing the drivers for quoting obscene amounts, food remains a constant companion throughout. It, however, changes form depending upon which part of the town you are in—the posh south or the more down to earth north.
Remember: while eateries in Kolkata are open late into the night during the Puja, you may not get space to sit in a restaurant even at 2am. Street food, therefore, is your best bet. It is fresh, it is authentic, and you'd never have to wait for more than a few minutes.
Here's a list of things you must try this Durga Puja.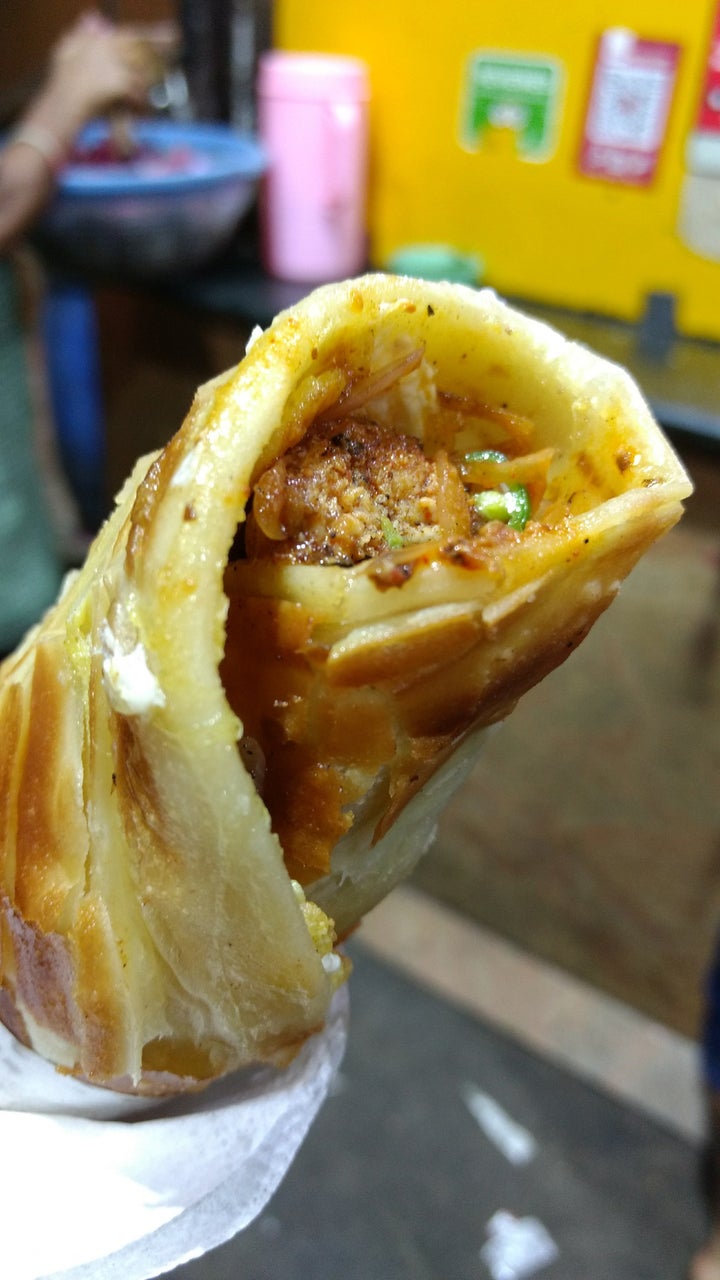 Rolls, chowmein, chops and cutlets
Everyone who knows Kolkata knows about its rolls. Flaky parathas filled with chunky chicken, fried egg, and sliced onions, seasoned with ketchup and chillies, and wrapped in a butter paper are found everywhere, especially during the Puja. These rolls define Kolkata in one bite. Often, the huge griddle is also used to dish out spicy noodles tossed with julienned vegetables, eggs and shreds of meat, all topped with chilli and tomato sauce. No one makes roadside noodles like Kolkata does.
Chops and cutlets are slightly more subtle. Made with chicken, fish or vegetable mince, they are coated in bread-crumbs and are deep fried before being handed over to you with kasundhi, salad, and rock salt. The egg devil should be eaten with some caution even though it's delicious—boiled egg, coated in spicy potato mix, rolled in breadcrumbs and deep-fried. Think twice before you order the second helping of this one.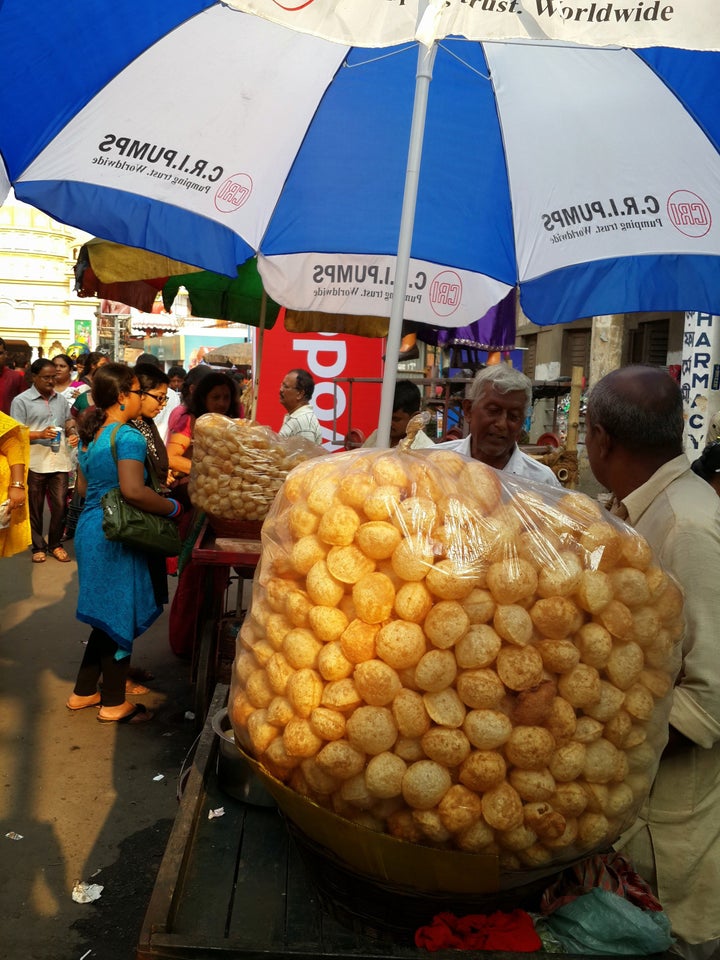 Puchka, jhaal-muri, alu-kabli
No trip to Kolkata is complete without these three essential snacks—puchka, jhaal-muri, and alu-kabli. Alu-kabli—a mishmash of chopped boiled potatoes, chickpeas, onions and cucumber, seasoned with green chilli, cumin powder and tamarind water—is probably the lightest of the lot.
Kolkata's famous puchkas, of course, are in a league of their own—large, crisp, and filled with zingy potatoes and tangy water. Every pandal has at least half a dozen puchka sellers lined up, and each one of them has at least a dozen people awaiting their turn. That's a lot of puchkas!
Jhaal-muri comes next. A mixture of various textures and flavours in a base of puffed rice, peanuts and potatoes, the bhel like mixture hits you hard if you are not used to it. The secret is in the raw mustard oil added in generous quantities. The jhaal-muri is the quintessential snack that keeps you company as you walk around, or during the day-long adda session outside a pandal.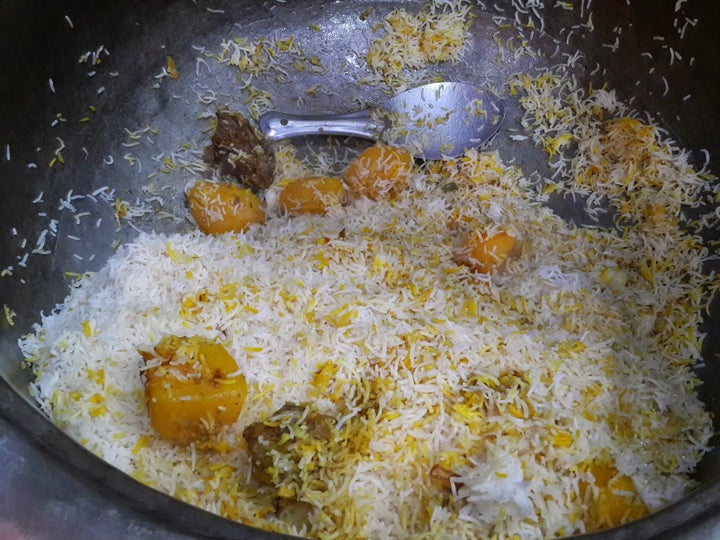 Chicken korma and biryani
Kolkata loves biryani like no one else does. No, not even Hyderabad or Lucknow. And in Puja, the demand for it hits an all-time high. When the popular joints struggle to keep pace with the city's insatiable hunger, the streetside vendors spring in action and set up stalls outside the pandals. More often than not their biryani is better than the most famous names in the city. This Biryani, kept on low flame in giant pots, is best had with chicken korma offered by the same stalls. These succulent pieces of chicken smothered in thick gravy, pan fried and doled out on steel plates can also be eaten with rice or luchi, but as I said have it with biryani for complete Puja indulgence.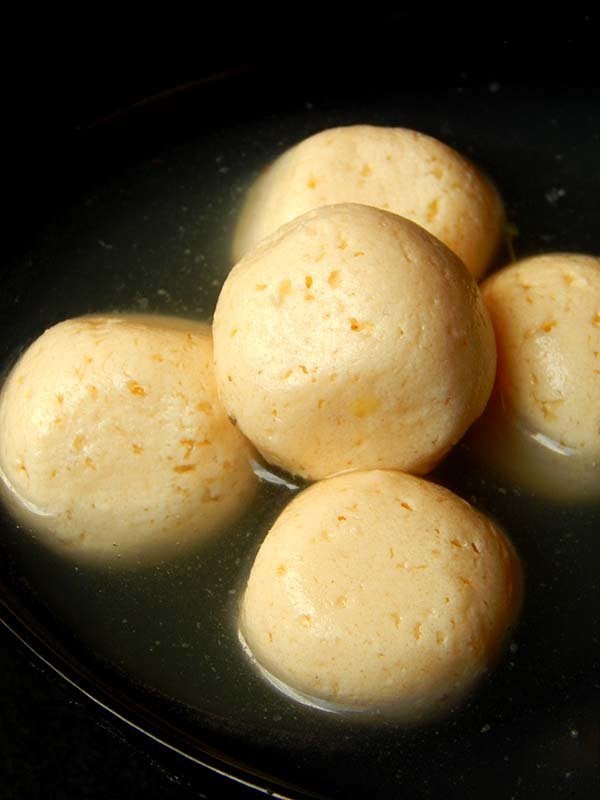 Sondesh, mishti-doi, rosogulla
One thing is for sure: there can be no Durga Puja celebration without delicious sweets— mishti.
Every street in Kolkata boasts its own sweet shop, and every neighbourhood has a favourite Mishtir Dokan. Make the most of the city's sweet obsession and gorge on the famous mishti doi, rosogulla and sondesh. While at it, also try some lesser-known (outside Kolkata) sweets like shorbhaja (deep-fried milk cakes), ladykeni (a type of gulab jamun), and kacha gola (soft cottage cheese balls).
Do not hesitate to ask a local for the nearest sweet shop, chances are they'd walk you there themselves.
The opinions expressed in this post are the personal views of the author. They do not necessarily reflect the views of HuffPost India. Any omissions or errors are the author's and HuffPost India does not assume any liability or responsibility for them.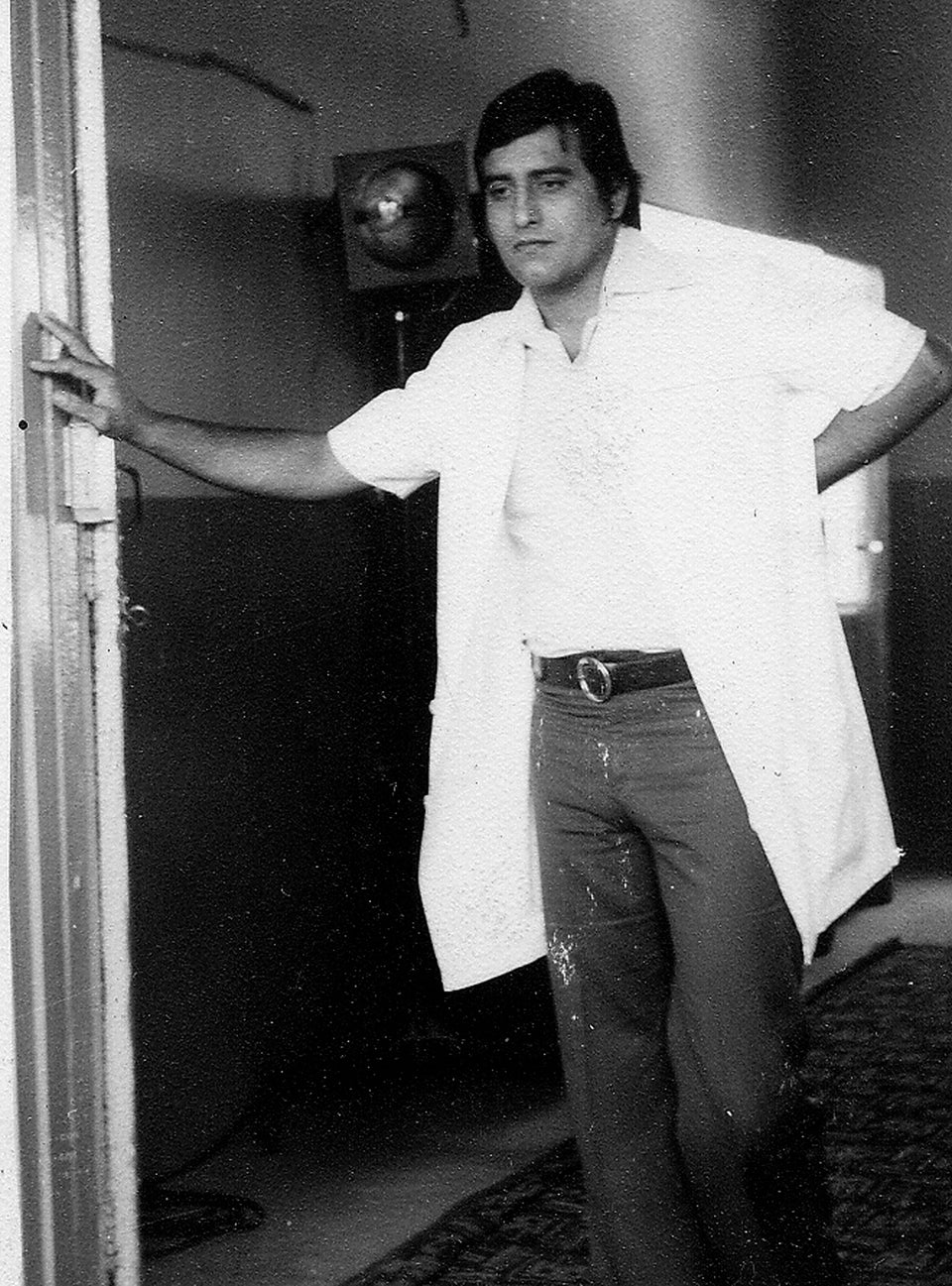 Vinod Khanna: A Style Icon