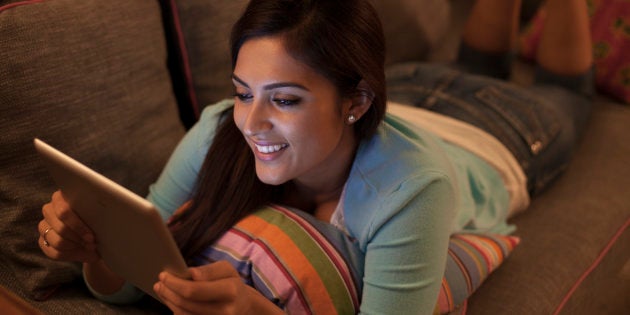 Literary journals discover new writers. They are also the place where some of the most exciting literary thought experiments happen. If you believe that the best literature is inevitably found in book form you are missing out on a lot. The conception is passé and overrated -- what is publishable as a book is usually what is most acceptable and saleable in the mainstream publishing market. The rest slips between the cracks, unless you are catching it in these journals.
As I said, some of the most exciting short fiction is being published in literary journals today. If you enjoy reading short fiction you would know this already. Almost all literary journals publish an online section too, thus reading most of them is just a click away. Here are a few curated short stories that resonated with me. And this is just a small sample of what you are missing if you are not exploring literary journals out there.
1. Saffron
By Mirza Waheed; published in Guernica.
The story: Set in Kashmir, it is about a cow that disappears.
2. Why I Can No Longer Look At A Picnic Blanket Without Laughing
By Yukiko Motoya; published in Granta.
The story: A postmodern tale of a two women and a changing room.
3. The Girl I Hate
By Mona Awad; published in Post Road Magazine.
The story: Two girls and lots of food.
4. The Human Phonograph
By Jonathan Tel; published in The Guardian; winner of the Commonwealth short story prize, 2015.
The story: A woman is reunited with her geologist husband at a remote nuclear base in Maoist China.
5. Weddings and Beheadings
By Hanif Kureishi; published in Zoetrope.
The story: A spectacle seeker, a camera and an unlikely performance.
6. The Swim Team
By Miranda July; published in Harpers (first).
The story: Surreal tale of swimming and life.
Read it here (subscription necessary).
7. Circus
By Anushka Jasraj; published in Addastories.org.
The story: A married woman's love for a circus-man.
8. Mrs. Rashid's Winter of Discontent
By Tishani Doshi; published in Indian Quarterly.
The story: An accident -- a mother, a son and a goat. Love, loss and things in the middle.
9. Chechnya
By Anthony Marra; published in Narrative Magazine.
The story: Three characters in war-torn Chechnya.
10. Stress Management
By Glenn Diaz; published in Griffith Review.
The story: A survival kit of sorts for call centre employees.
11. Routine
By Sindhu Rajasekaran; published in Elsewhere Lit: A Journey of Literature and Art.
The story: A woman away from India, and existential angst. Murakami, Žižek and Glenfiddich -- who wants more?
12. The Personal History of Margaret Elizabeth Neilson Newton
By Marilyn Abildskov; published in Agni.
The story: What happens when an ordinary woman tries to write her personal history.
13. Burial at Sea
By Gitanjali Rao; published in Out of Print.
The story: A woman and her intimate encounters in public toilets.
14. Muzaffarnagar Diwali
By Tanuj Solanki; published in Caravan.
The story: Tarun, the cosmopolitan young man returns home to Muzaffarnagar for Diwali.