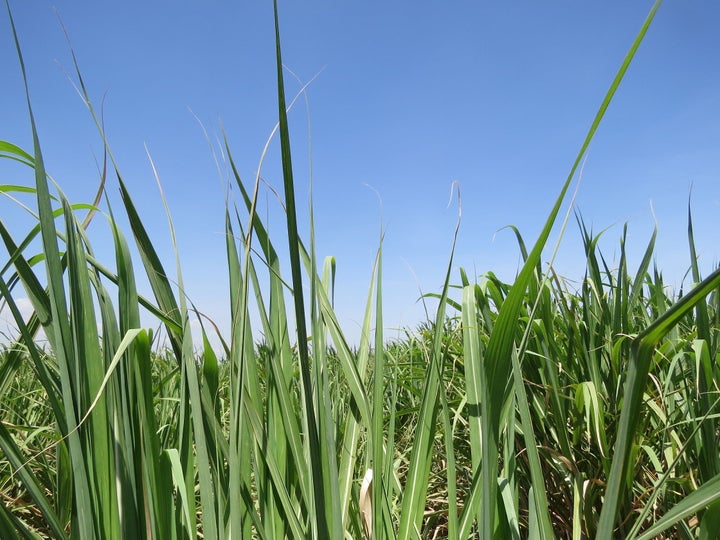 It doesn't rain much in Phaltan, a municipality in Satara district, Maharashtra. But when we arrive in the last weekend of May, a short shower renders the landscape a deeper shade of green. With the coconut trees in the distance and lush acres of sugarcane, tomato and guava fields carpeting the otherwise parched earth, we get a glimpse of just how abundant this land could be.
Everywhere in Phaltan, the name of Sharad Pawar is spoken with reverence. He is, after all, the man who revolutionized agriculture in the area with modern methods like percolation tanks and drip irrigation. At Krishi Vigyan Kendra (KVK), we learn that this son of a farmer founded the Agricultural Development Trust, Baramati on 22 June, 1971 with the help of two Australian social workers and local farmers. Eventually, he passed on the reins to Dr. Appasaheb Pawar. At KVK, we ride a modern bullock cart and pass through neatly landscaped fields, exhibits of farming equipment and laboratories full of bio-fertilizer, soil and water samples and greenhouses. Farmers and students of agriculture often come to KVK Baramati to study the science of farming and participate in demonstrations.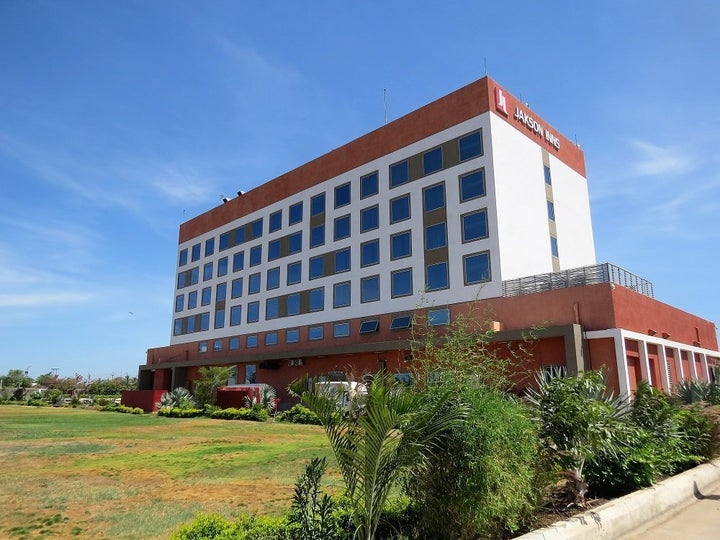 Two partner companies have contributed significantly to putting Phaltan on the industrial and tourist map -- Cummins India Ltd, which is engaged in power generation and Jakson Hospitality Pvt Ltd, a hospitality group. Govind Milk also has its headquarters in Phaltan. Initially geared towards catering to the staff at Cummins, the three-star Jakson Inn has now started welcoming tourists who want a taste of the rural life. We check in on a Friday noon and are gratified to see that our spacious, almost five-star-scale first floor room overlooks the charming, windy terrace. Dinner on this terrace with a live DJ and specially set up bar proves to be the ultimate de-stressor.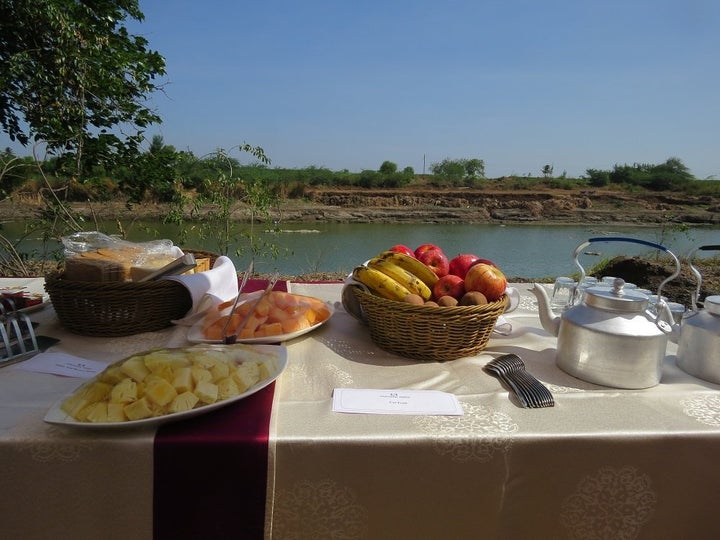 The morning after the day we arrive in Phaltan, we wake up early for an outdoor breakfast at Vithal Krishnaji Nalawade's farm. An affluent sugarcane farmer, Nalawade's farm spreads across 70 acres where several other crops are cultivated as well. Our breakfast table is set up on the banks of a river, on which a few waterbirds perch and a seemingly floating man drags a pipe through the water. A few friendly dogs come to investigate the new guests while we tuck into our parathas and omelettes. Later, we walk past rooster coops and large enclosures with cows, calves and goats. We express a desire to taste some fresh sugarcane, which leads us to the sugarcane fields and the farmer himself.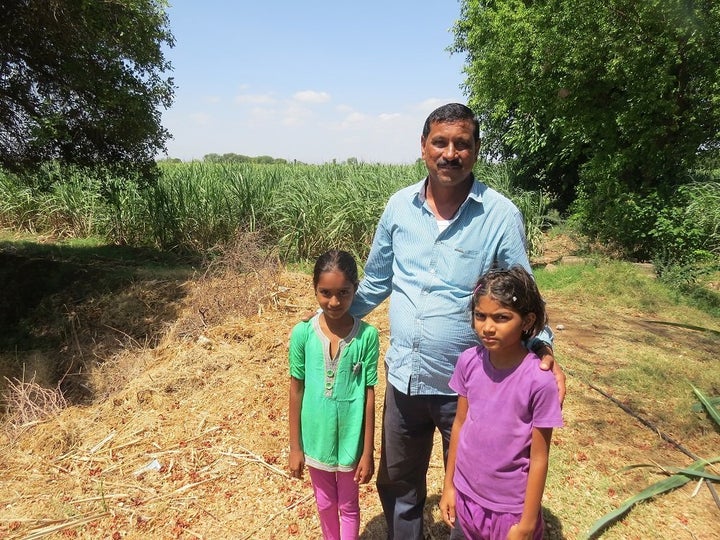 "My average sugarcane yield per year is around 10 lakh kilos (1000 tonnes) but this figure goes down if there is too much or too little rain. Last year, I lost 5 lakh potatoes due to poor weather conditions," Nalawade tells me. The farm is jointly owned by three brothers and they sell their produce at ₹700 per crate, which is around 35 kilos. "I like being a farmer because I'm my own master," Nalawade smiles. His eldest son is also a farmer but the other children are pursuing other interests, including animation. "There's definitely competition among the farmers but if your harvest is good, you'll get a good price," he says. The sugarcane fields are surrounded by sandalwood and tamarind trees and I can imagine coming here for an afternoon nap after a hearty lunch. Although it's not harvesting time, the sugarcane I taste turns out to be quite sweet though my teeth are not really equipped to chew it to the fullest. We depart for Jakson Inn, but not before visiting Nalawade's beautiful home and petting Vasundhara, a docile, pristine white cow.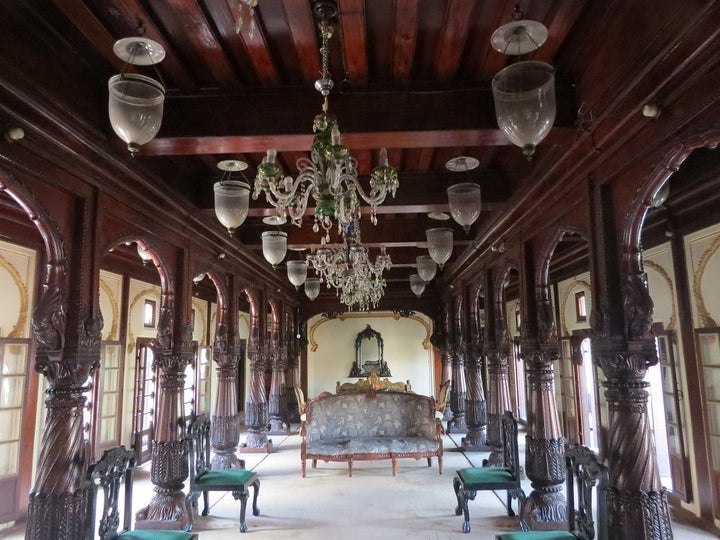 The descendants of Naik Nimbaji Nimbalkar, the erstwhile ruler of Phaltan, once resided at Rajwada Palace, a stately structure in the midst of Phaltan city adjoining a tranquil temple. Though it's not open to visitors, the family has a friendly relationship with the owners of Jakson Inn and permits them to bring guests to the palace for tours. The furnishings and décor are so well-maintained that one wonders why the family still doesn't live here. Beautiful portraits of the royal family members grace the walls of the rooms and a lovely courtyard is visible from the balconies. According to the staff, several films and songs have been shot at Rajwada, including Bhool Bhulaiyaa and the upcoming Marathi film Sanngto Aika.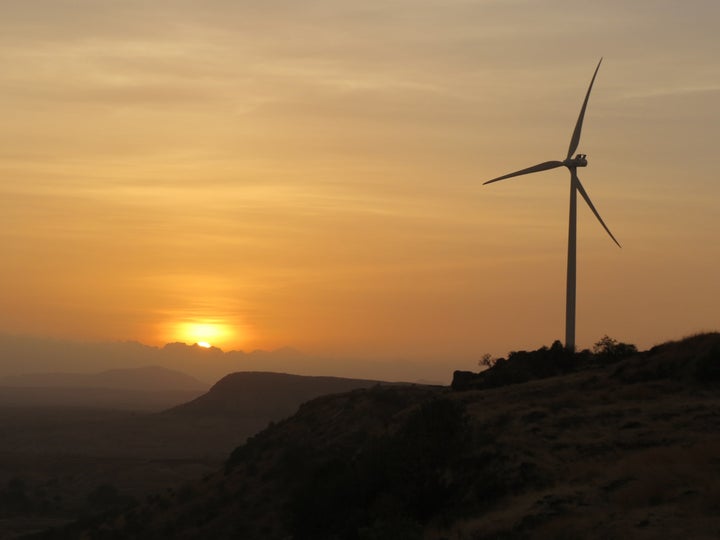 Acquainting myself with the farms and farmers of Phaltan has been wonderful but the highlight of my stay in Phaltan comes at the mountain-top windmill farm, awash with the rhythmic swooshing sound of the impossibly tall windmills. Layers of mountains stretch into the horizon and the wind is so strong that I feel a lighter version of me might have been swept away into the valleys. In the distance, we see more rotating windmills, their hypnotic movement lulling me into calmness. The staff at Jakson Inn have prepared a beautiful seating arrangement and there's wine and chocolates to be had. A friend and I decide to be a little adventurous and take a little hike into the wilderness to get closer to the edge of the plateau. From down here, we can look up at the full length of the windmill. The view from up there must be breath-taking, I think. Sunset drenches the landscape in an untainted saffron and somehow, the whole world seems to be bathed in hope.
Fact file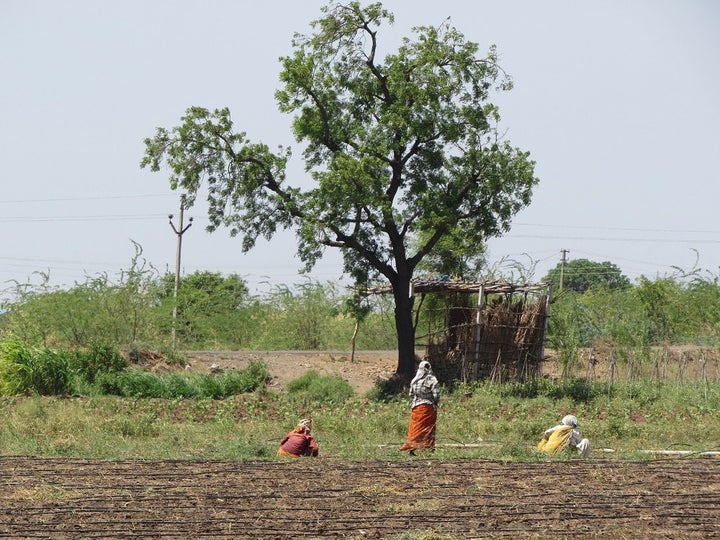 Where to stay: Jakson Inn comes with rooms specially equipped for disabled guests and single women, a fully fitted gym and a spa with basic therapies. Green Bean restaurant serves an excellent vegetarian and non-vegetarian buffet and a la carte meals.
When to go: Phaltan is most welcoming in the monsoon and winter months. Visit during October-November to see the sugarcane harvest. The area only receives around 10-12 days of rain.
What to do: Jakson Inn arranges excursions to the sugarcane fields, windmill farm, several ancient temples and Rajwada Palace in Phaltan city. Further away, you can visit the Aundh Museum, Krishi Vigyan Kendra, Dhumalwadi Waterfall and Ajinkyatara Fort.