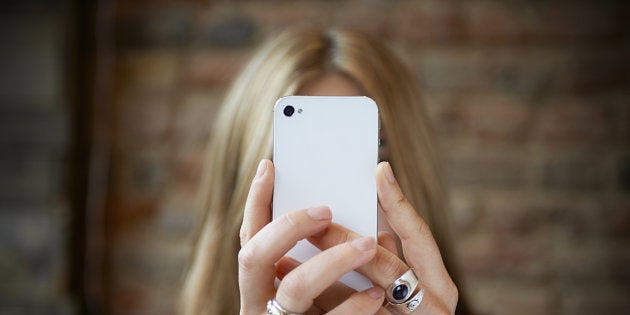 If you have not looked at yourself through the virtual Prisma glass, you might soon. With more than 10 million downloads on iOS in over a month and a newly released Beta version for Android, this new photo-art phenomenon has veritably broken the internet. Its 34 preloaded filters/styles (with new ones in the offing) turn any photo into paintings that imitate the styles of great masters like Van Gogh, Picasso, Levitan or even popular Manga, pop art and street art styles. But has it made art and digital posturing just a bit more irreconcilable?
While shovels and empty soup cans turn into legitimate artefacts in museums, Prisma has complicated the debate between high and low art, once again.
How is the question of art's imitation of life reconfigured when neural networks and algorithms claim to imitate art to create art through artificial intelligence? Is this a hypermodern l'art pour l'art mediated through technology -- a tribute to great painters, and re-engagement with art history, or a parody (that proverbial form of flattery) in the age of trolling and memes? What is Prisma's role apropos the consumerism of socio-digital spaces?
Prisma creates paintings that are not really paintings! It makes you a celebrity for a day -- an illusion that has become a valuable end in itself.
Given the multifariousness of art, and the unbridled nature of technological practices today, it is hard to bring them into any kind of easy equation. While the numbing effects and passive consumerism of mass culture was foreshadowed from the early 20 century, the digital realm promised new zones of possibilities. Neoliberal capitalism creates notions of pricelessness of great art, but, paradoxically, defines such art in terms of a price-point. Although Prisma's democratization of art wrenches power away from the arbiters of high art and the market on the one hand, it portends a host of other problems.
The most unsettling issue is of subjective agency and artistic labour. Oliver Roeder claims the distinction between art and computer art to be false – "a distinction without a difference" – because humans are at the beginning and receiving ends as creators and users of technology. Such dangerous oversimplifications and benign views of technology obscure the role of art and the artist in the process of computer-generated art. Prisma creates paintings that are not really paintings! It makes you a celebrity for a day -- an illusion that has become a valuable end in itself. Alexey Moiseenkov, co-founder of Prisma, says: "deep learning is like an artist, something like that." The "something" is loaded with invisibility and disempowerment of individuals.
How are we viewing ourselves differently when turned into art? The wonder at being rendered into a classical portrait in this way is thrilling, but it gives no concretization, nuance or empowerment to our digital selves. This is the epicentre of the rupture in the process of artistic creation. The only terminal in this digital artefact is itself -- the painter and the painted being relegated to the sidelines along the way.
Prisma loyalists will argue that so long as the results are beautiful, there is no predicament. But beauty is not self-generated/-ing in art. It is an amalgam of symbols, technique, narrative, and networks of meaning enframed in colour, texture, light and shape. Pre-Raphaelite artists in 19th-century England created ethereally beautiful paintings that represent mythological/literary heroines in fluid postures and shapes, while self-consciously engaging in shaping an aesthetic that challenged the official style of the Victorian Royal Academy of Arts. Art is always political -- often a profound conflict. Go to modern art for instance. Energy, revolt and violence are implicit in several of these paintings, many of which thwart the idea of representation itself, and thus reinterpret what makes art besides what art makes.
The only terminal in this digital artefact is itself -- the painter and the painted being relegated to the sidelines along the way.
When a Prisma filter uses Piet Mondrian or Francis Picabia's style, without acknowledging these artists' struggles with the forms, it blatantly depoliticizes and de-radicalizes them from history. Edward Munch's "The Scream", also popular as an emoji these days, was an expressionist view of a terror screeching through nature, represented symbolically in the colour of blood in the sky and raw emotion. Another Prisma filter, The Wave, is based on the "The Great Wave off Kanagawa" 19th-century Japanese artist Hokusai. The painting was made in the Ukiyo-e style of using woodblock prints, an ancient Japanese art practice. Without any reference to the artist or the technique, the filter merely extrapolates superficial colours and designs onto a photograph. Kandinsky's and Lichtenstein's works undergo equal dehumanization.
Prisma does not only automate celebrated world artists. It tries to incorporate varied popular styles bridging high and low art, masquerading as truly post-modernist. The conflation of artists, artworks, movements, designs and styles uncritically homogenizes the nuances that define each element, without playing them off against each other in any meaningful way. Is there really the possibility of a considered choice here for the user? Furthermore, can art be "visible" or discernible from non-art any longer in this play of spectacles?
Our technologized reticence is an endorsement to passive art-engagement. Is the role of beauty -- or the image -- only to produce pleasure and wonder, or lead to reflection, thought, action, growth, or even discomfiture? The preservation of time, labour and sentiment in an artwork renders it timeless. A new historiography of the visual arts can be explored in the digital medium in ways that are unprecedented and empowering -- what Prisma currently fails to do. The artist's and the subject's integrity must be upheld, if digital art through Prisma and the like are to survive being dumped in the digital graveyard.