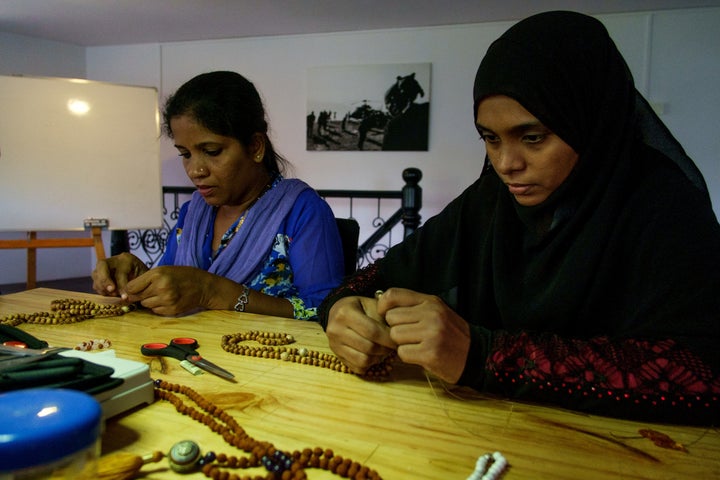 Artisans at Khusi Hona's Lotus Center in Goa. Photo credit: Geet Sharma
I first met Matthew van Rooyen, 35, in the outskirts of Kathmandu, under the eerie shadows of the damaged Boudha Stupa, three short weeks after the devastating 7.8 magnitude earthquake in Nepal in April 2015. Unlike any other relief organization I had seen so far, van Rooyen's Khusi Hona— a registered nonprofit based in Florida, with projects across India and Nepal—was run like a startup. Always on the move, always thinking big and always adjusting strategies to maximize impact. Over the next many weeks I learned that the mission for Khusi Hona was much broader than I had envisioned. It wasn't just disaster relief. Khusi Hona is on a quest to challenge the status quo and is working towards alleviating poverty.
Khusi Hona's mission is to empower vulnerable people with solutions that allow them to rise out of poverty. Matthew van Rooyen
Its founder and director Matthew van Rooyen was born in South Africa and now considers Florida to be his home although these days you can find him living for most of the year in Goa from where he runs Khusi Hona. Excerpts from a conversation with him.
What is Khusi Hona? What does it mean?
In Hindi, it means "feel happy." Khusi Hona's mission is to empower vulnerable people with solutions that allow them to rise out of poverty. We create and implement innovative poverty eradication programs in India and Nepal that contribute to the preservation of human dignity. We believe that breaking the cycle of poverty starts with tangible, life-changing opportunities.
How is it different than other charities trying to alleviate or eradicate poverty?
Khusi Hona is not a charity. We are a team of innovative problem-solvers with a heart for people in need. We like to think of it like this: We are not ferry operators shuttling people across the river—we are building bridges so that people can cross rivers themselves.
Can you give us an example?
In 2012, we started supporting Mamaghar Nepal, a home for rescued street children in Hetauda, Nepal. We started off by providing winter clothing, blankets, computers, libraries, furniture, solar panels and field trips for the children. Then we realized that Mamaghar Nepal was struggling to cover the costs to feed the children. It was roughly $250 per month. We stepped in to provide the support they needed in the short term, but in an effort to avoid creating a scenario of dependence for this funding, we needed a sustainable solution. Khusi Hona set up a small electric rickshaw business for Mamaghar. The proceeds from shuttling people across the small town covers the monthly food costs for the home. Our next goal is to expand this model to a fleet of e-rickshaws that cover all monthly expenses for the home.
Running any non-profit solely with donations has its obvious challenges. What are you doing to make your business model sustainable?
I believe the future of non-profit is going in the direction of running your organization like a business to create revenue to help sustain operating capital so that all donations can go directly to the cause. We have a few different avenues we have implemented, including corporate sponsorship like that of JuiceBarEV where $100 of every electric vehicle-charging station goes towards Khusi Hona. We have also developed a company called Lovetree Co. where we are able to sell items created at our women empowerment centre. We also hold "voluntourism" service learning trips in India to teach students about different causes they can champion in South Asia; this also supports our overhead expenses.
We are not ferry operators shuttling people across the river—we are building bridges so that people can cross rivers themselves.Matthew van Rooyen
Yes, the Khusi Hona Lotus Center in Goa is our women empowerment initiative. The Khusi Hona Lotus Center is a space for disenfranchised and unemployable women to come and learn new skills through training, employment and business development. The foundation of this program is to build confidence, foster initiative and create true empowerment for local women.
Why did you decide to shift operations to Nepal after the earthquake when you had no experience in disaster relief?
We were already working on various projects in Nepal for three years when the earthquake struck. It was immediately apparent that as a small organization with experience in the country, we were uniquely positioned to respond and mobilize quickly. Within three days, we had donations pouring in from around the globe to our Nepal earthquake relief fund.
What's something you're working on in Nepal now?
The earthquake caused extensive damage in Manekharka village and the main economic engines all but ground to a halt. Due to damage and lack of maintenance, a fishing pond that had previously supplied the community with a valuable source of food and income was rendered unusable. After discussions with community leaders, we were given the opportunity to return the pond to working condition. Proceeds raised by the pond's operations will support the project's long-term sustainability, and fund salaries for teachers at the village school.
You've heard the adage: "Give a man a fish, and you feed him for a day. Teach him to fish, and you feed him for a lifetime." At Khusi Hona, we believe in tackling the issue of poverty by teaching marketable skills that will not only boost a family's income, but also stimulate the local community by providing needed services and opportunities for further success.
How can people find you and help out?
The Khusi Hona team is active across the major social networks—Facebook, Instagram and Twitter. Our website is great place to learn about the work we're doing. We share stories, case studies and videos, and run crowdfunded campaigns for various projects.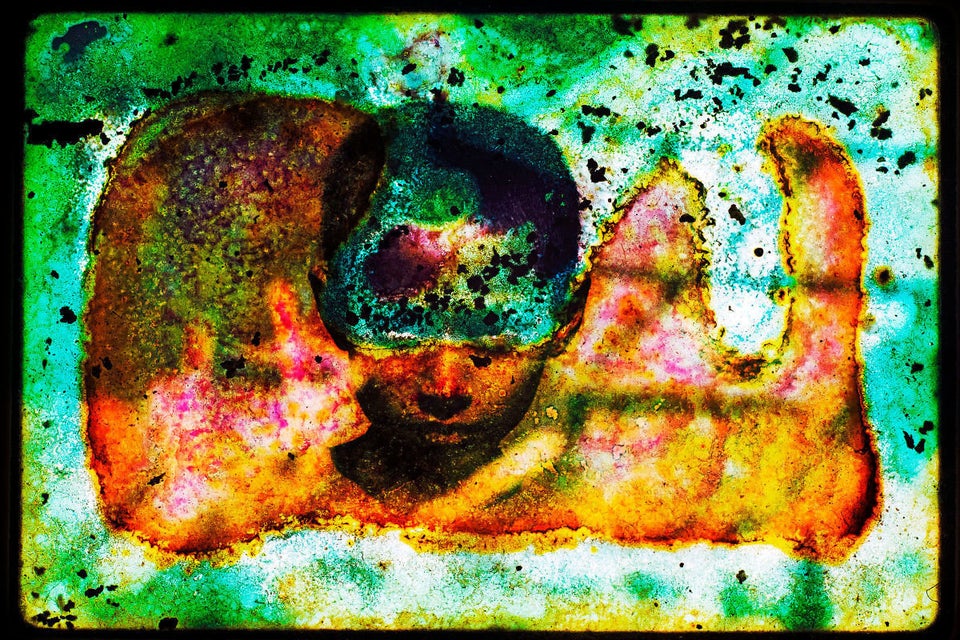 Memento Mori by Pablo Bartholomew