Amrit Sharma
I'm devastated and disturbed after spending the day in the mountains of Nepal's Sindhupalchowk District with Dr Fahim Rahim. He chartered a private helicopter to deliver food and plastic tarps to several remote villages, which have been completely flattened by the earthquake.
Today I realised that most professional journalists and bloggers (including myself) have gotten it so wrong. The story of the Nepal earthquake is not about the rubble, it's about the people.
The situation in the villages of Sindhupalchowk District is dire. Entire villages have been wiped off the face of the earth, with not even a single building left standing.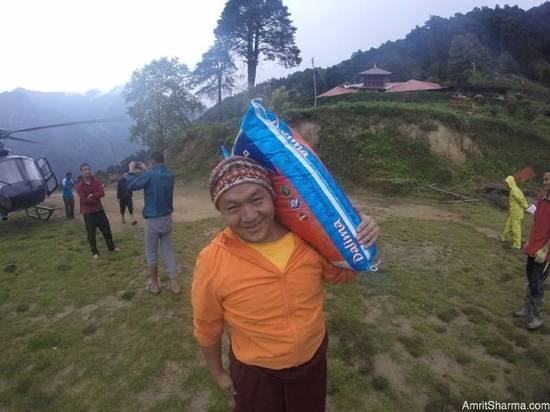 A man carries a 30kg bag of rice for his village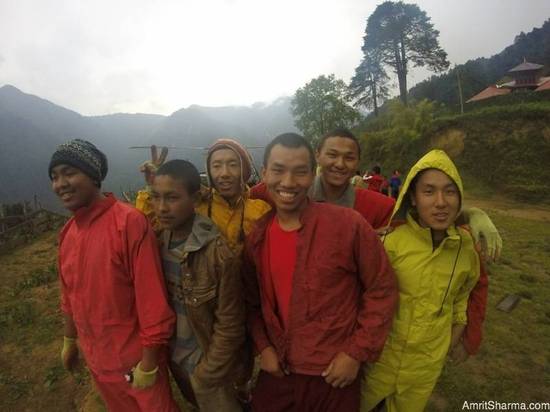 Young boys excited to see the helicopter, especially since it brings some much-needed food supplies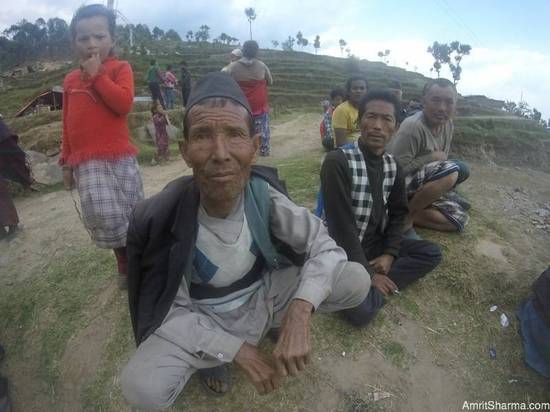 Villagers wait for relief in Sindhupalchowk District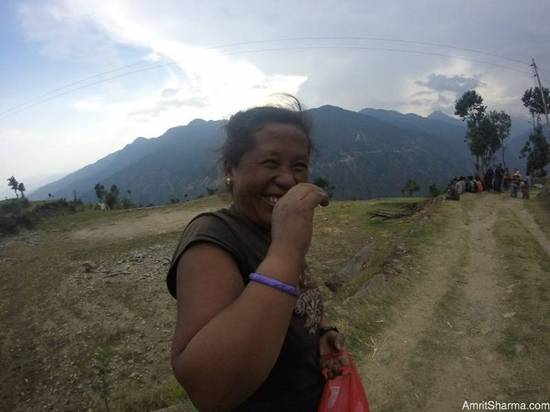 "I look like a ghost," she said. "No, you look great," I replied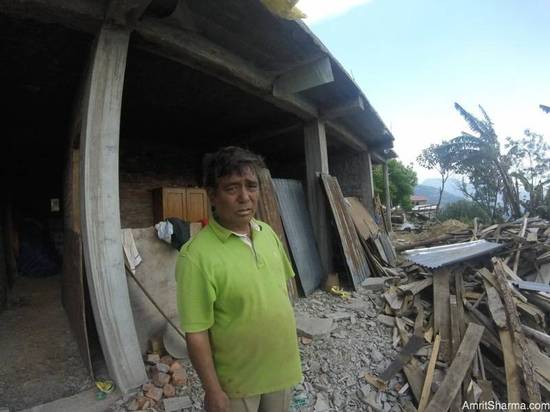 A man stands amid the ruins of life as he knew it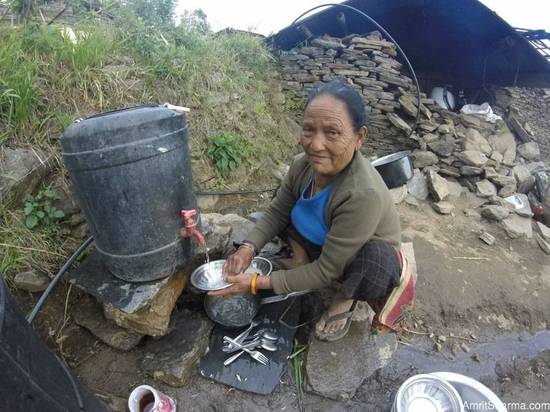 A makeshift dish-washing station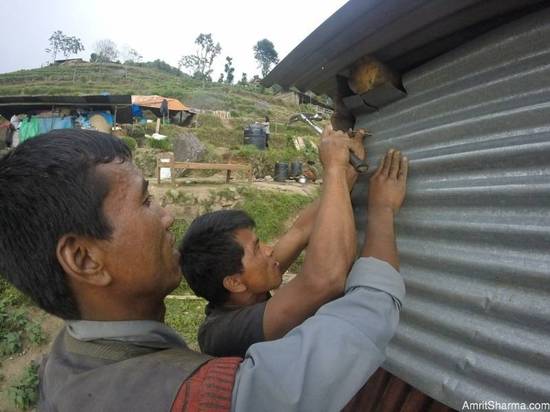 Locals build sheds out of rubble and roofs of collapsed houses
A community organiser at a village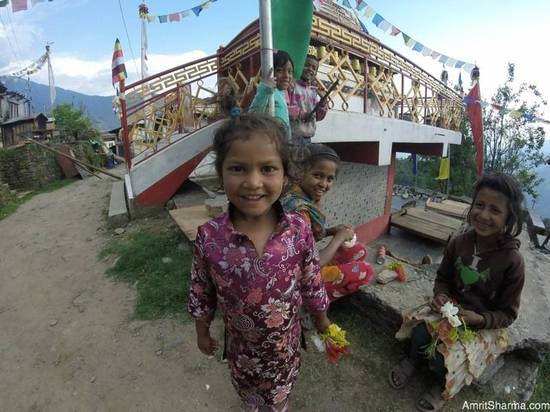 Innocence untouched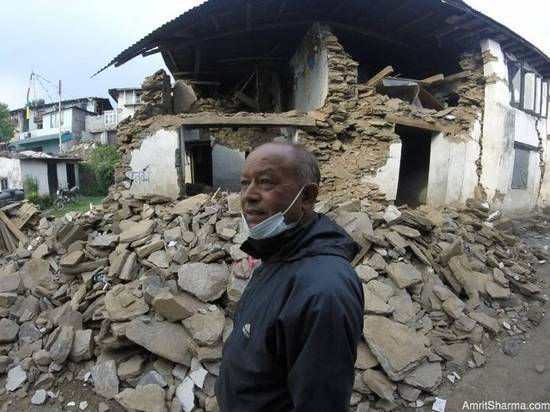 "That was my office for the last 29 years," says Dev Kumar Khadka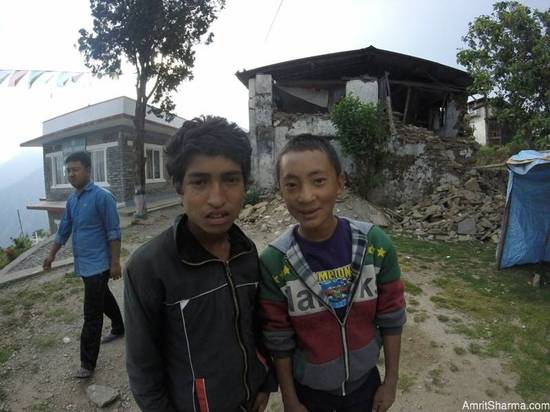 "What kind of camera is that?" they said about my GoPro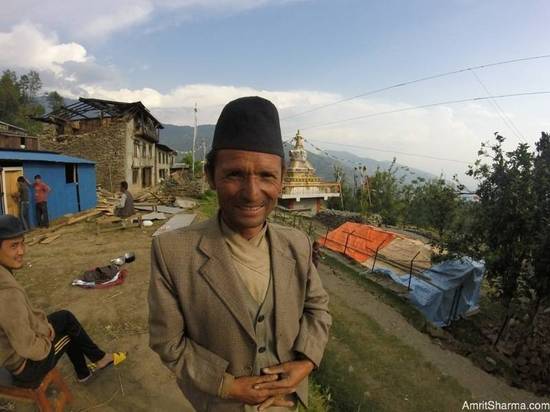 Putting on his game face: An elected official for villages in this region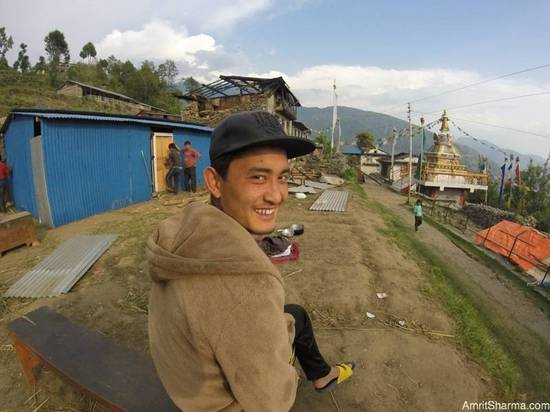 Smiles in the face of tragedy. That's the story of Nepal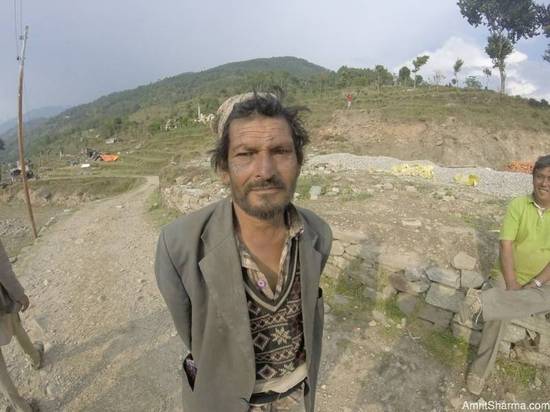 He didn't say much, but his eyes did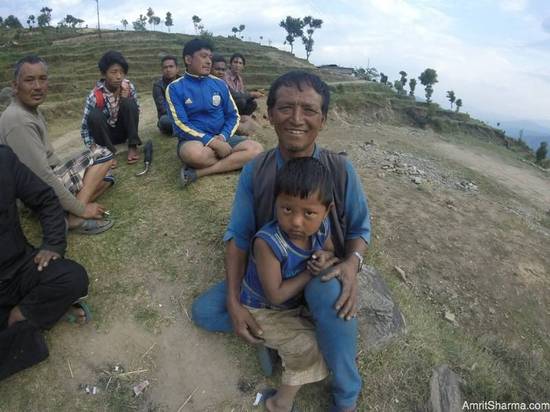 "Namaste," he said with a smile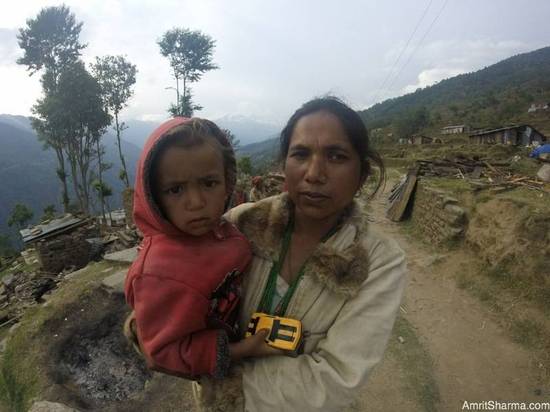 A mother and toddler. The child has pneumonia and is undergoing treatment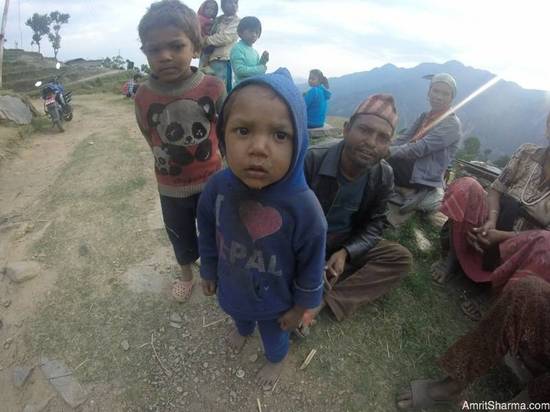 His parents told me that this little rockstar fell during the earthquake. He's been complaining of chest pain since. Doctor Taysom, RN EMT Paramedic, has checked him out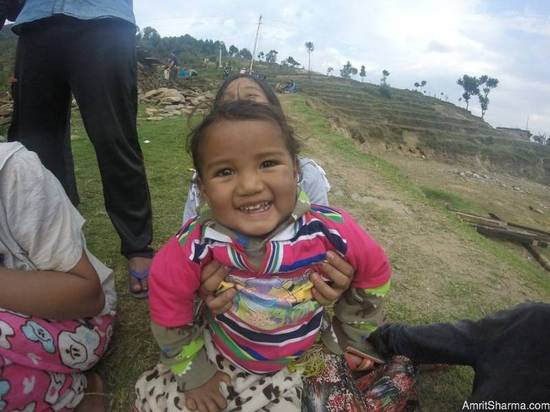 She smiled. She laughed. She even danced. Adorable!
Full credit and deepest gratitude to Dr. Fahim Rahim of Pocatello, Idaho, for organising the largest private American earthquake relief effort in Nepal
Learn more about Dr. Fahim Rahim's relief efforts on Facebook and support him on CrowdRise.
"The story of the Nepal Earthquake is not a story about rubble. It's the story about perseverance, about people helping one another, about smiling in the face of disaster, about the youth mobilising through social media to organise and move as one." -- Dr. Fahim Rahim
Video from a helicopter of a flattened village in Sindhupalchowk District.
All photos provided by Amrit Sharma.
Like Us On Facebook |

Follow Us On Twitter |

Contact HuffPost India