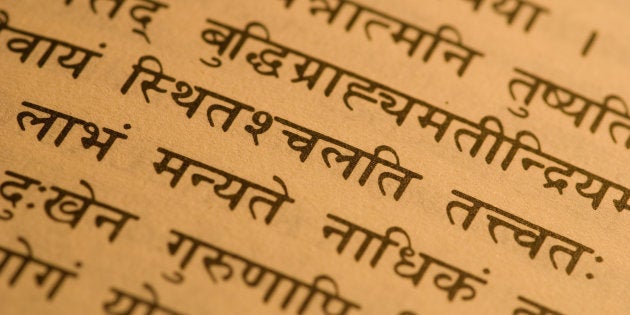 Learn Sanskrit Through Your Favourite Prayers is a book with a simple but fascinating concept — many of us know one or two of the most famous Sanskrit prayers, some of us know a lot of them. But even as we recite them by rote, few of us know what they exactly mean or indeed the story behind their creation.
This book takes the general reader through these popular prayers, helps them to break down each one and understand it word-by-word, and then in its complete meaning. The idea is to give you not just a deeper understanding of the mantra but allow this to be your first baby steps into the world of Sanskrit itself. Rather than plod through grammar book and vocabulary banks, one gets to learn Sanskrit through everyday poetry and prayer — beautiful old stotras by Adi Sankara, Tulisdas, Valmiki and others.
The authors, Rohini Bakshi and Narayanan Namboodiri, are teachers who are at the forefront of a revival of Sanskrit by embracing social media and technology. Together, they've succeeded in creating a reader that is incredibly detailed and rigorous while being easy-to-understand and wonderfully engaging.
In this interview with bestselling author Amish Tripathi, Bakshi discusses the making of the book and its intentions.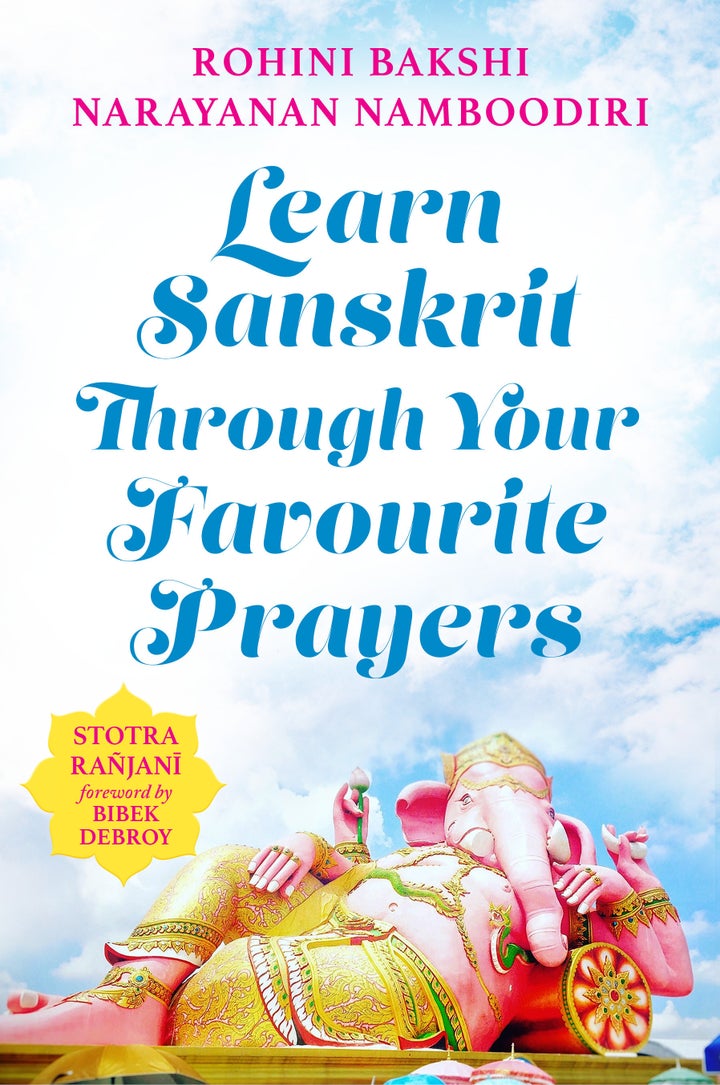 How important is Sanskrit in accessing our mythologies? Do you think the average reader needs to know the language for it?
Not at first. There are various channels through which we receive myths — the most trusted being our own elders, through an unbroken tradition. There are popular media, like Amar Chitra Katha, Doordarshan and the works of scholars like C Rajagopalachari. One can be very knowledgeable about mythology through translation. It depends on how deeply you want to study it. Eventually, if and when you study Sanskrit and read the Vedas, epics and puranas, you get a view which is different and yet the same. The full, unabridged truth of the myths can only come when you read the texts in the original. So it depends on how deeply you want to know them.
Did you have a specific target audience in mind when you began #SanskritAppreciationHour? Why Twitter?
When I conceived of #SanskritAppreciationHour, the only specificity was beginners who were keen to learn Sanskrit but didn't know where to begin. I myself tried unsuccessfully to find a course or tutor in India for years. And when I began learning, I longed for study support tools which would speed up the learning process. These experiences are the spirit which moves #SanskritAppreciationHour. On it, we simplify complex Sanskrit verses for beginners. The idea is to show that it is much easier than it is made out to be. Twitter was ideal because it breaks real and imagined barriers. On Twitter you could be anyone, anywhere and learn Sanskrit conveniently.
The book looks and feels a lot more complex than your Twitter sessions. How does it make Sanskrit accessible?
Learn Sanskrit Through Your Favourite Prayers is the logical next step of the Twitter outreach. It is an 'independent reader', for which you don't need to know even one word of Sanskrit. And I am acutely aware that grammar is not every one's cup of tea! So the book is structured to be read at various levels. The busy reader might start with reading the Sanskrit verse and just the translation. In a subsequent reading, s(he) might want to know the meaning of individual words. After, if one wishes to plumb the depths of grammar, each word has been analysed, down to the root, both in English and Sanskrit. It's been created with inputs from a panel of trained Sanskrit experts led by Acharya Prof. Ramanuja Devanathan, so there's an assurance of next to zero errors.
When it comes to communicating with an ishta deva/devi, do you think any language is less or more effective than another?
All languages are equally important when it comes to worship. In fact, the importance of bija mantras shows that we don't necessarily need language to communicate with gods. Stobhas, non-semantic interjections in the Sama-veda, are another example of 'non language' in worship. Having said that, most of us do use language. To my mind the choice is analogous to music. Some of us are transported by melody, others by harmony. Some by pure chanting, others by kirtan, and still others by hymns set to instrumental music. Likewise, the appeal of ragas is very individual. Languages are like that — none is inferior or superior in itself. What it does to the devotee is what makes it special. Those who revere Sanskrit do so not because they are told to, but because Sanskrit touches them in a way other languages do not.
Tell me more about the book. How is it different from #SanskritAppreciationHour — in terms of teaching/popularising Sanskrit? Do you expect to reach new audiences?
It is different from #SAH in that it is a static format. On #SAH the verses unfold before your eyes, and you have the opportunity on the spot to ask for clarifications if you don't understand something. #SAH is also more informal in the language and abbreviations we use. And we share only as much information as is necessary to get the meaning across. Stotra Ranjani is the formal, polished end-result of a Sanskrit Hour on Twitter. I am hoping readers will connect with our faculty online and continue with the process of asking questions in case they have not understood something.
I'm certainly hoping to reach new audiences! A lot of people of my parent's generation are educated but not computer literate. They are much more comfortable with a book. Busy executives who are interested in Sanskrit but work full-time and cannot commit to a course. And serious students of Sanskrit who may not be aware of the existence of #SanskritAppreciationHour on Twitter — #SAH has been promoted by word-of-mouth only till date. I'm sure a lot more people can be reached and helped. Non-Hindi-speaking audiences too. Since the book is in English and transliteration in addition to Devanagari, even if you have no Hindi, or don't know the script, you could use this book to learn Sanskrit.
Have you met any resistance in your effort to promote Sanskrit? Who would you say have been your biggest supporters and detractors?
I've been lucky in that were many more supporters than detractors. It's difficult to provide an exhaustive list of supporters — I dread leaving anyone out. But, most notably, I would like to mention everyone who has participated in #SAH either as student or teacher. I have acknowledged the key people in the book. Detractors — well, the less said about them the better. Except to say — thank you for making me all the more determined to succeed in my effort to promote Sanskrit.
What made you want to learn the language? What are your tips for someone who knows nothing about Sanskrit but is curious?
I wanted to study the ancient texts without any mediation. I'm not an expert (that will take years of sadhana), but I think I know enough Sanskrit to be able to assess translations by looking at the original. I'm quite fed up of narratives developed by people with a vested interest. The only way to tackle that is to study the texts oneself. Tips for the curious? Read two to three translations of any text, and see how different they are. It will make you wonder what the original intended.
To what do you attribute the success of #SanskritAppreciationHour? Is it the teaching method or something else?
Definitely the teaching method. And the choice of material. We chose popular mantras that people have chanted as children but didn't know the meaning off. That was a real hit. Also the humble and open approach. We have highly qualified teachers, including Acharya, who despite being feted academically, consider it an honour to help beginners. No question is too small or unimportant. We know how frustrating doubts are from when we were students. Textbooks can't talk back! Finally, Sanskrit Hour is a fiercely apolitical and deliberately inclusive platform. We are least interested with anyone's politics or personal beliefs. You leave all that outside the classroom. Inside, it's only language and positivity.
How is your teaching method different from what one might find in a classroom in India?
We led with material that had relevance to the lives of learners. Unless the material touches them, any motivation to learn will be of a second order. From personal experience, I can tell you most Indian school teachers are not very interested in whether students will use the Sanskrit in a meaningful way. The system is geared to completing a syllabus and 'scoring' in exams. If only I had a penny for every time I heard, "I learned Sanskrit in school, I still remember Ramah Ramau RamaaH!" We start with a mantra and explain the grammar later, rather than day after day of learning tables by rote, only not to be able to use them for anything!
Learn Sanskrit Through Your Favourite Prayers by Rohini Bakshi and Narayanan Namboodiri is available in bookstores and on Juggernaut.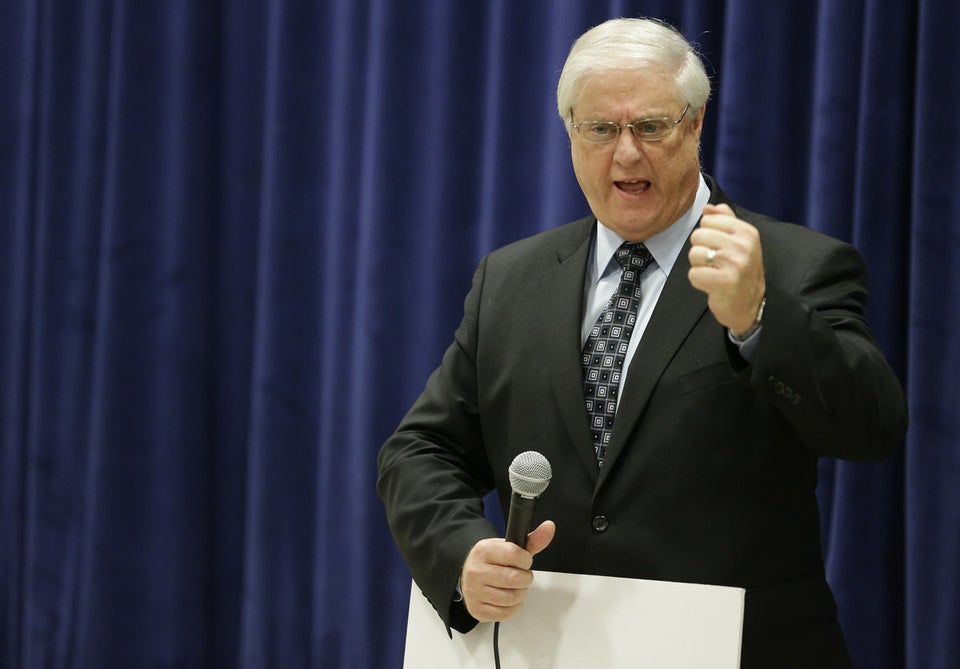 The Teachers That Inspired Today's Education Leaders