ASSOCIATED PRESS
This country, it seems, is not a nice place. We want to crack Rahul jokes. But Rahul jokes are not funny anymore. Arvind's sugar is under control. But his party is not. Sharad Yadav compliments women. But women create a furore. Bollywood celebrates size zero. But Sharad Yadav cannot talk about bodies. Is there any sense of justice?
This is how I imagine an upset Sharad Yadav would reveal his feelings in a secret diary.
Dear diary,
Why exactly are Arnab and his band of merry women plundering me on television?
Each time I talk about the fair sex, I do it with all the sincerity and imagery at my command. And yet I get punched senseless. Back in 2013, Supriya Sule of the NCP lashed out when I said,"Kaun hai hum me se jisne peechha nahi kiya hai. Aur jab mahila se baat karni hoti hai tab pehal mahila nahi karti hai, pehal toh hamein hi karna hoti hai (We have all stalked women. And you have to take the first step when you want to speak to a woman. A woman will never approach you. We, men have to try on our own)."
What was offensive about it? You don't accuse Dharmendra for singing "Tera Peecha Na Chodunga Soniye", why hang me?
There is cultural acceptance when Bollywood celebrates stalking, but when I do the same, I get lynched. Tum karo toh flirty, hum kare toh dirty?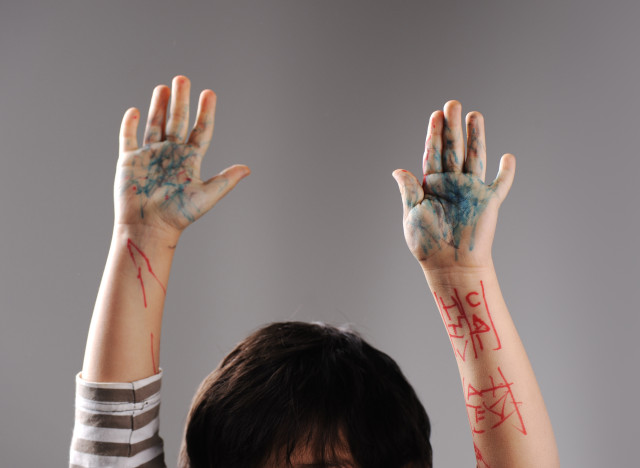 What about Valentine's Day? Is it not about wooing women with flowers, gifts and cards?Tum karo toh celebration, hum kare toh objectification?
Then there was my innocuous remark about "par kati mahilaye". Far away from the pubs of Gurgaon, that's how we address short haired women -- par kati.
Now DMK MP Kanimozhi is upset. All because I spoke about female bodies! As a true buddy of Mulayamji, I think and speak. When I was talking about bodies of South Indian women, I was thinking and speaking. Perhaps I digressed during a discussion on the insurance Bill. But what the hell! Is there a designated time and place when you can think about women?
It is a sad day for Indian politics when Smriti Irani has the gall to ask the "best parliamentarian" to keep quiet. When I say I know what she is, I am not lying. I know. I want to discuss her in the Parliament but they hush me with 'Bas, bas....'
Above all, most of my colleagues share my view. Why else would they chuckle at my jokes? Tired after discussing weighty national issues, we deserve a good laugh, no?
To those who want me to apologise, forget it. To those who are calling me a sexist, thank you. To my mind, I was always sexy. Regardless of meaningless criticism, I will continue to work for all the "par kati", "full bodied" and "sanwali" women who can dance well. Each and every kind of body -- regardless of colour, shape or size. And I am saying this with all the vivid imagination at my command.
Like Us On Facebook |

Follow Us On Twitter |

Contact HuffPost India