"You have to leave the city of your comfort and go into the wilderness of your intuition. What you'll discover will be wonderful. What you will discover will be yourself."—Alan Alda
The cry of Antarctica is loud and clear: Let it stay white and wild.
No place on earth can be compared to the serene, vast, white wilderness of Antarctica. With its jaw-dropping pristine landscape, Antarctica is the most poorly understood continents of our planet, but it's currently in jeopardy. The white continent holds most of the world's ice but due to the increasing effects of climate change, this ice is melting rapidly, resulting in a sea-level rise.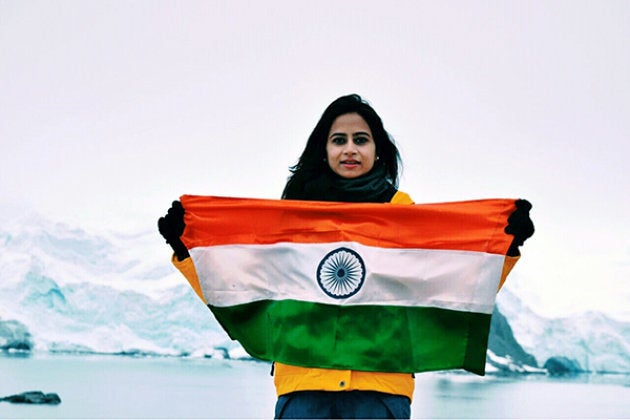 As Henry Miller said, "One's destination is never a place, but a new way of seeing things."
Before I delve into my Antarctica sojourn, let me add a short note on how I like to travel. I have been travelling alone for many years, often without keeping track of time or place. The state of timelessness is bliss and as a traveller you realize the infinity of the moment—nothing but the moment is important, no one is. I have always believed that a traveller needs no introduction. It is the anonymity of the traveller and unknown places that make journeys beautiful. For anonymity carries no belongings and no fear of loss. Often, I do not carry any fixed plans or maps or any intent of arriving at a particular destination. The great affair is to traveI, not merely to see places and people, but to take an inward journey to explore the "self."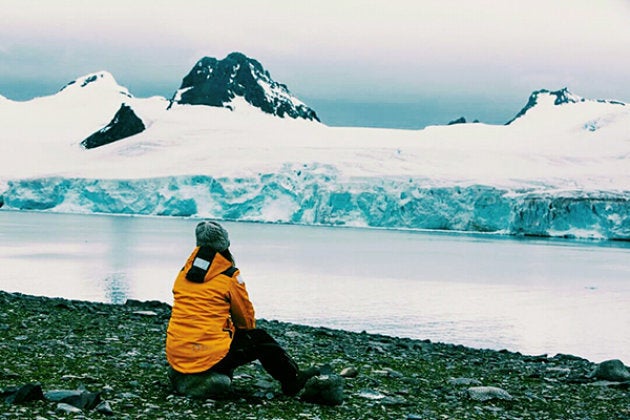 I choose to travel alone for it liberates. It liberates me from the known zone of comfort, from familiar sets of people and places, and takes me into the unknown, where the self is vulnerable yet free. They say that those who travel alone live in a unique state of nostalgia and dreams. They see places and people from a sepia lens. They often lose track of the date and time, but they remember the moments and carry stories. Often while travelling alone, I lose my way and wander in unknown lanes, treks; wander to reach nowhere, meet strangers with no excuse and remember lost ones for no reason. There, at unknown places, I reclaim my love for the transient, the unclaimed space that exists between being lost and belonging. Because "transience" carries hope. Hope to be lost in nowhere. Hope to belong to nowhere.
I have not always longed to go to Antarctica, but when the opportunity arose, it seemed like the fulfillment of a lifelong dream.
Nowhere is a "state of being." It just exists without any fracture of an intrusion of a planned future or a crack of the lost past. Travel makes me stay in that state of being, free from anticipation. That's all that defines it.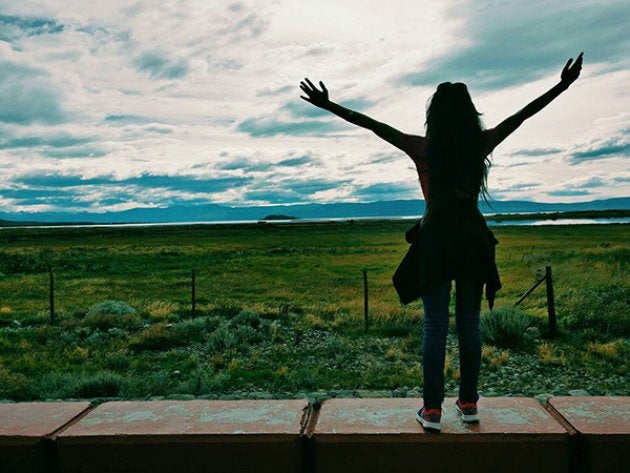 For those who travel every journey is the start of a new romance. And this time it was about a journey to the end of the world.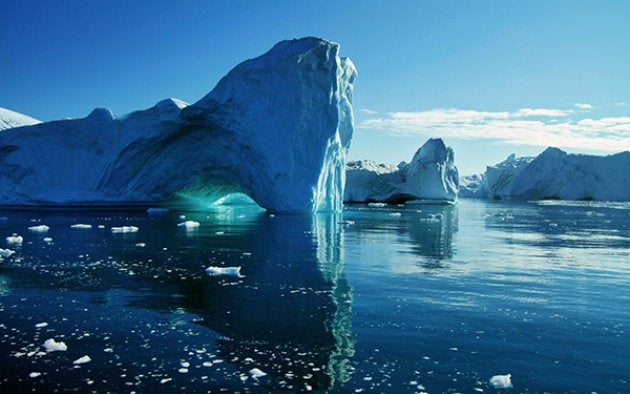 Sometimes in life a thought gets registered in your head as if it's always been there. I have not always longed to go to Antarctica, but when the opportunity arose, it seemed like the fulfillment of a lifelong dream. Maybe it's possible to have a lifelong dream in remembrance.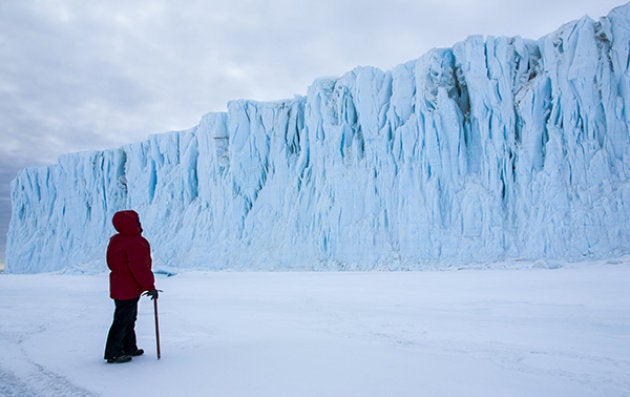 I started my journey from Delhi with a mix of great anxiety and excitement. After a long layover in Dubai I boarded a 20-hour flight crossing many continents to reach Buenos Aires, the colourful city in Argentina known for its music, tango, street art and food.
The adventure started from the day I arrived in a Spanish-speaking country having learnt only one word—"Gracias" (thank you). But that's the glory of travel particularly in foreign lands, where no one can understand you and you cannot understand anyone. "Your whole existence," as Bill Bryson noted, "becomes a series of interesting guesses" and you learn to trust strangers for no reason.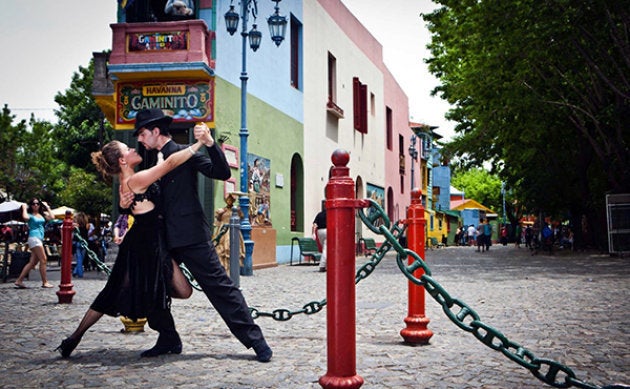 From Buenos Aires, I flew to Ushuaia, the beautiful southern-most city in the world.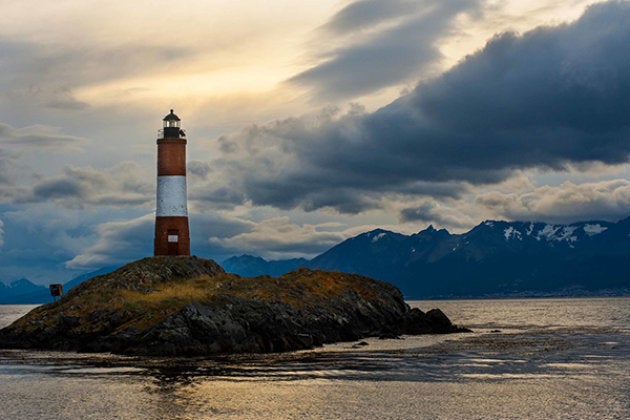 No one owns Antarctica and hence no visa is required, but it was a heady feeling to stand at the end of the world and get an Antarctica stamp on the passport.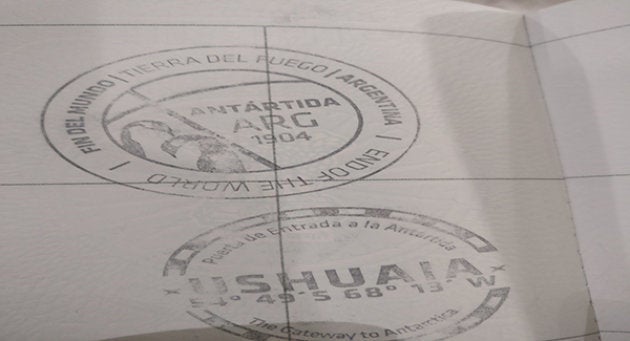 From Ushuaia, I boarded the ship Ocean Endeavour to the white continent of Antarctica along with 80 other exceptionally brilliant individuals from 32 nationalities.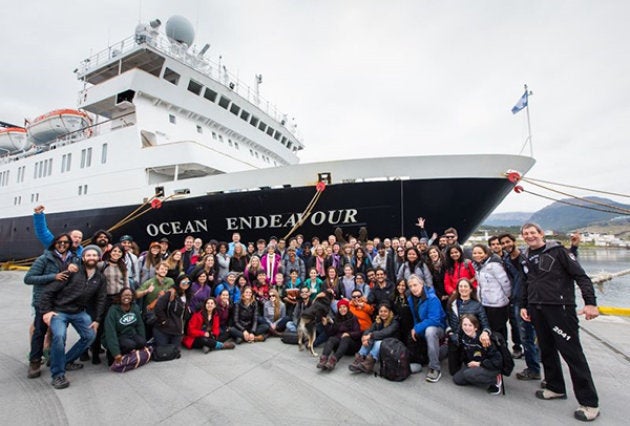 As we left Ushuaia and everything behind, I quietly went up to the deck, silently waving goodbye to the shore. Endings are something I perhaps cling to. And I stood there staring deep into the ocean with a million shades of blue, watching the gap between the ship and the shore grow to a huge gulf.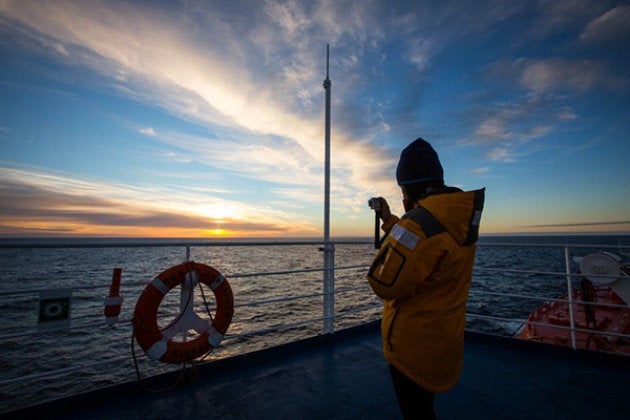 Setting sail from Ushuaia was filled with thrill and excitement. After checking into my cabin on the ship, I was overwhelmed that here I was—on my first ship journey.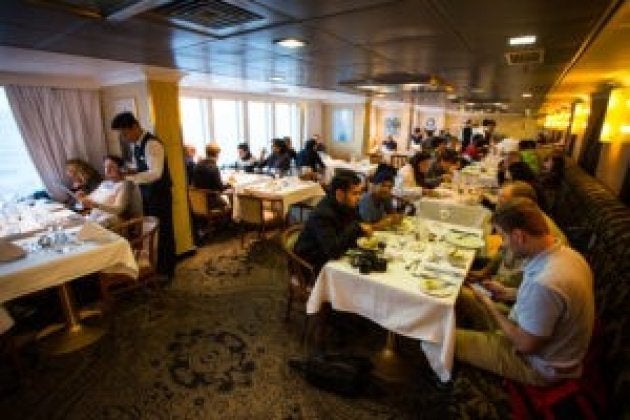 After a smooth sail through the Beagle Channel, our ship took a sharp turn at around midnight heading south, straight towards the Drake Passage.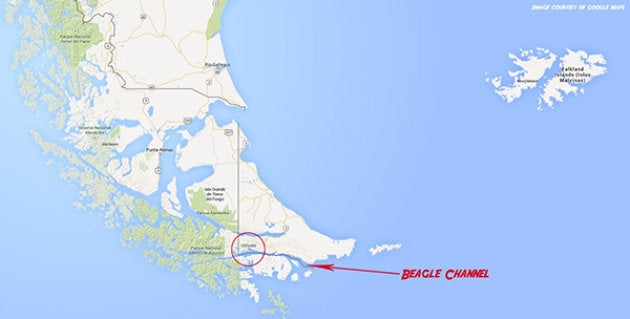 Unpredictable, violent and chaotic are the adjectives often used for the 1000-km-long Drake Passage. It is said to be the toughest sea passage for good reason.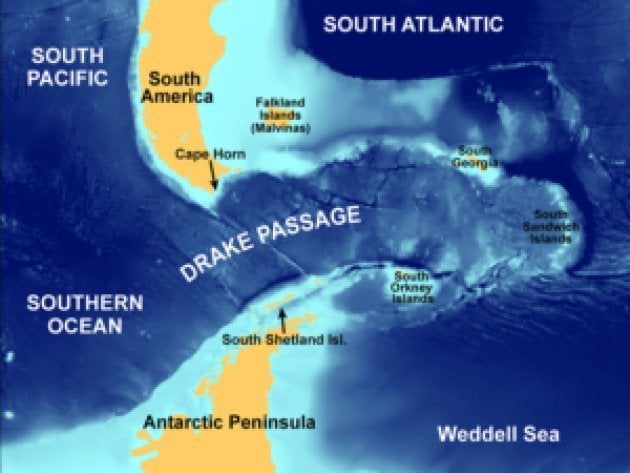 For most of my life, Antarctica was an abstraction. Wild, inaccessible and cold. A land that has never seen civilization, never witnessed war. It was the fabled seventh continent. With all of the warm clothes I was wearing, I could not even pinch myself when I was almost there!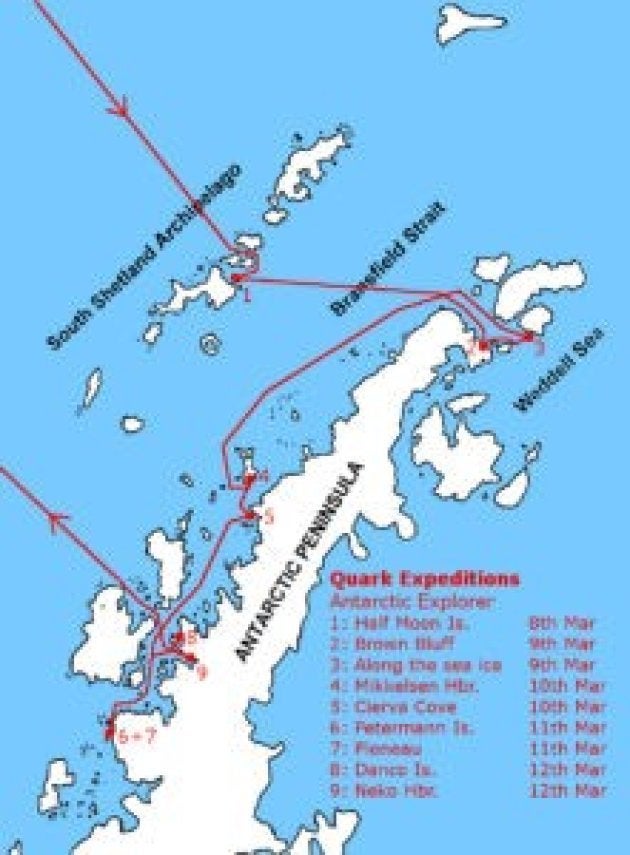 The first landing in Antarctica was an emotional moment for all of us. Stepping on the frozen continent, a place almost untouched by humans, there are no words that can do justice to describe it.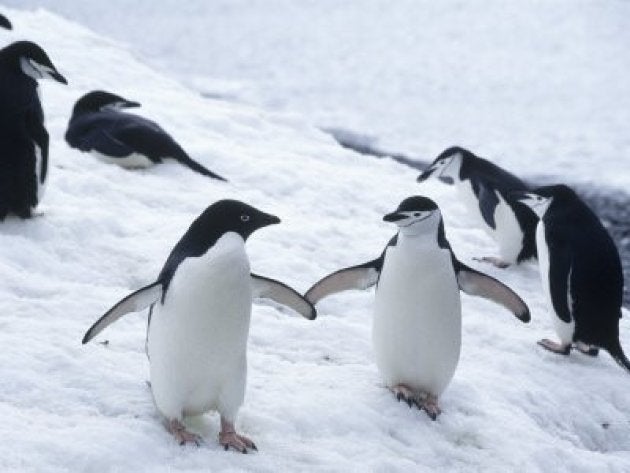 We saw seals and Chinstrap penguin colonies.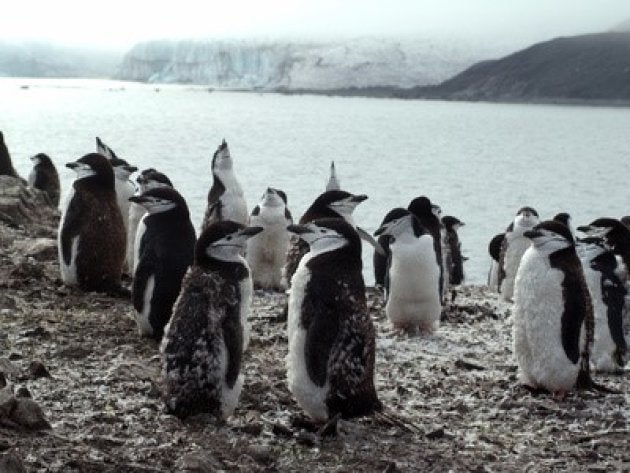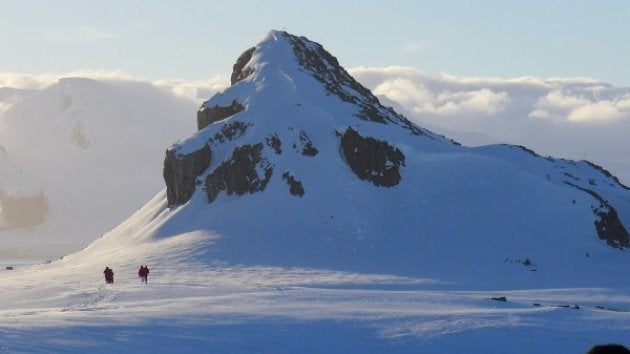 The frozen continent of Antarctica has no human habitation.
There is only vastly spread ice and unpredictable wilderness.
Nothing. There is no civilization, no history.
In the great wilderness of the white continent, solitude and emptiness envelops one. Except for the penguins of course! And then the Humpback whales!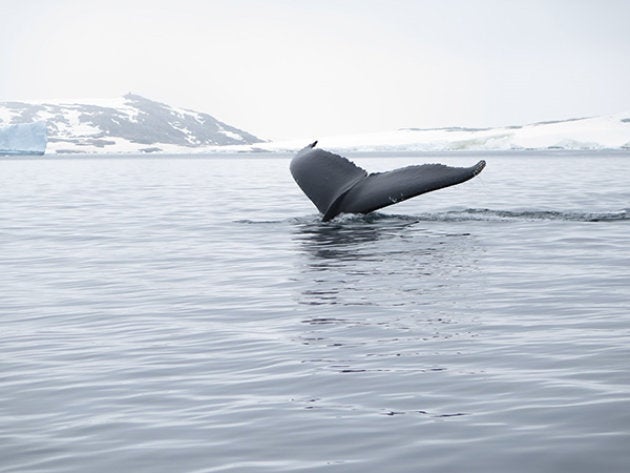 As we set out each day, I felt like Alice in the Wonderland, venturing into mysterious lands, losing all track of time.
There's a saying that life is not measured by the breaths we take, but by the moments that take our breaths away. And for someone like me, who always had a fear of dark water, even the idea of taking the "Polar Plunge" in the dark, deep, freezing Atlantic Ocean without even knowing how to swim was scary enough to take many breaths away. It was something I thought I'd never be able to do.
It was like claiming my love for the unknown. Maybe it is the fear that I am in perpetual love with. Nevertheless, gathering all the traces of courage left in me, I jumped into the ocean.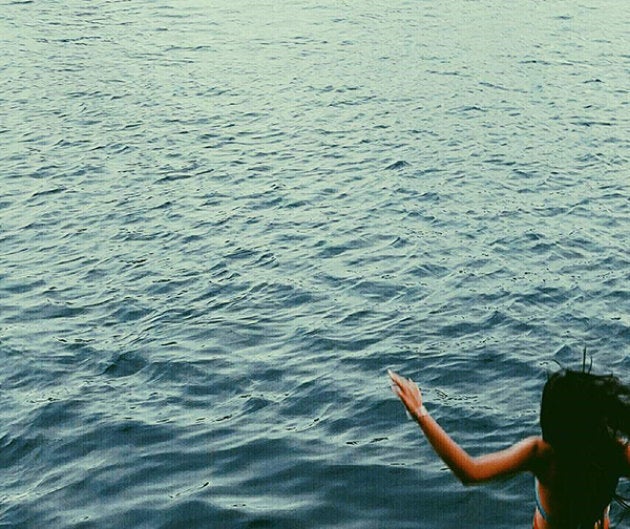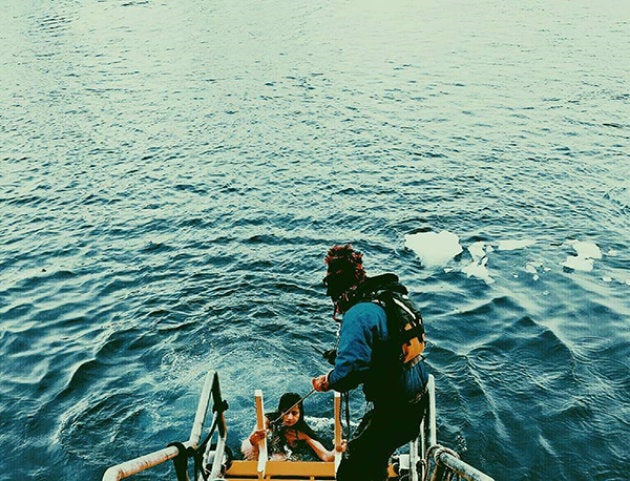 As I hit the water, I instantly lost my breath. I've never felt that numb. It was that strange state where one lies between the two worlds of being and not being. They say when you overcome your fears then nothing remains, but only you.
The white pristine continent unfolded in incredible ways every day. To me the sights were so surreal that words can never adequately describe my experience. I felt as if I'd stepped into the National Geographic channel.
The longest journey is not the journey from Asia to Antarctica, but it is the journey to know oneself.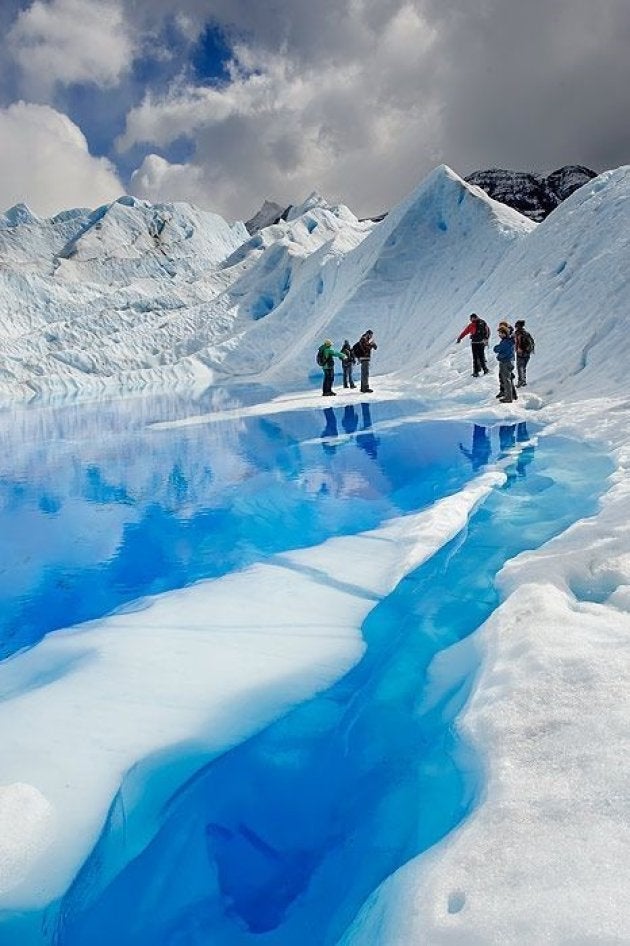 One comes to measure a place, too, not just for its beauty, but for the way in which it alters one's perception. It is not so much that you want to return to a place, but that you want to not forget.
A traveller finds her own ways of finding herself. While travelling you don't find a place but find something surprising about your own self. That's the adventure. And that's life too.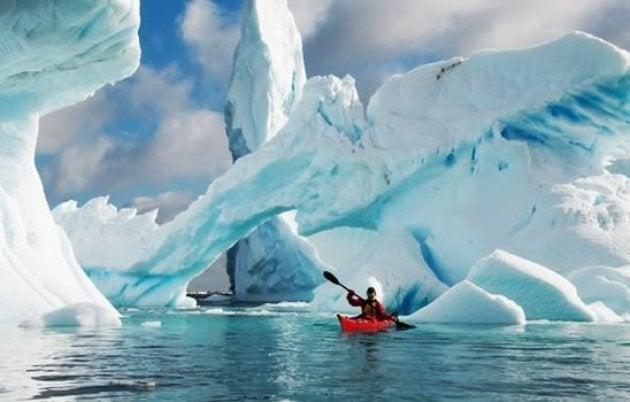 When you leave, you're always wondering if this is the last time you'll see the largest stretch of white ice on earth. It leaves you with an undefined sort of emptiness. You think you will likely never return and it's a very weird feeling. You know that you'll never experience this again.
For a few hours, the white continent remained visible, growing smaller and smaller, and then it was gone. I don't know if one ever gets over this kind of loss.
I boarded the ship back to Ushuaia. For a few hours, the white continent remained visible, growing smaller and smaller, and then it was gone. I don't know if one ever gets over this kind of loss.
They say that everything passes, but nothing entirely goes away.
And what remains are the memories, stories and a pursuit for more travel into the unknown.