Ajay Sood
I was perched precariously with my camera gear on the crowded 4x7ft roof of a guard tower at the far end of the Kila Raipur Stadium. A videographer had captured the lion's share of the available roof space, while eight to 10 villagers held on to their spots. The roof had no railing to boot. Needless to say, it was not a very comfortable place to be, but it was a perfect vantage point for a photographer.
SUBSCRIBE AND FOLLOW
Get top stories and blog posts emailed to me each day. Newsletters may offer personalized content or advertisements. Learn more
I was asking a local a few questions about the bullock cart race, which was yet to begin. He pointed out the start line, the racetrack and the finish line of this race. The finish line was about 20ft below and about 50ft away from where I was standing. I had incredulously looked at that line and had asked him, "These bullocks must be running at a fairly fast pace, and naturally, they don't have any brakes. How do they know to stop at the finish line?" He replied, "They don't stop. They just continue to run out of the stadium, into the fields, and stop when they can."
I am from Ludhiana, but in all the time I stayed here I had never attended the globally famous Kila Raipur Sports Festival (also known as the rural Olympics), which have been covered by multiple global channels and publications. This year, I was determined to correct this anomaly.
Upon checking the schedule, I realised that this unique sports meet was to happen on the weekend after Basant Panchami, in end-February. I planned the trip many weeks in advance. Even though I travel extensively, the excitement of visiting Kila Raipur far exceeded any thrill I'd felt for other recent journeys.
We decided to set up base at Ludhiana's centrally located and comfortable Hotel Sarovar Portico for two days - though the sports festival is a four-day event, we decided to stay for only days three and four as they are when the star events take place. From Ludhiana, the journey to Kila Raipur is normally about 35 minutes, traffic permitting.
Once we reached there, the programme sheet handed over to us listed some rather unusual events. Other than the top-billed bullock cart races, we could look forward to dog races, dancing ponies and camels, dare-devil Nihang riders, motorbike stunt riders, bare-back riders racing their stallions, tractor races and the timed loading and unloading of trolleys. The standard hockey, athletics, kabaddi, tug-of-war, etc were quite tame in comparison.
The atmosphere was that of a large village fair despite the large number of camera-wielding foreign tourists thronging the venue. Though the stadium had a semi-finished look, the parking lot was large and orderly and the surrounding lush green fields added a typically Punjabi charm. Traditionally attired villagers milled about and mediapersons were there in full force to cover the event. Loud and hilarious Punjabi commentary informing the spectators about the action in the stadium was flowing incessantly from the loud-speakers sprinkled across the stadium.
To an avid sports fan, this event may seem quite disorganised given that there is no set schedule and the timing of events is determined minute by minute. But, in its own way, the event is a very well-planned effort. Some bits of organising that go on behind the scenes, and need to be appreciated include inviting the participants from far-flung villages across the entire Punjab-Haryana belt where, even in this telecom era, communication is still a challenge (in fact, this year, there were some sportspersons who had come all the way from Lucknow); arranging for funds to get this event going year after year (this year was the 79th edition of these games); getting the media to cover the event and then putting together a make-shift media centre; managing the crowds; organising VIP guests who also provide grants for the meet. Lots more must have been happening behind the scenes and that's what makes this entire mammoth effort a marvel.
Our two days were hectic since the action was non-stop. For instance, as soon as a race would get over, the high jump or some other athletics event would start. While that was still going on, a Kabaddi match might begin. Show riders would enthrall you, and before you had a chance to share your amazement with your group, tractors would go flying past as a part of a race. The bullock cart races, which punctuate the meet (since there are many heats, quarter-finals, semi-finals and final), genuinely take the cake on the adrenaline quotient. But, despite the frenetic action, the experience was awesome.
While you'll see some glimpses of the action in the images here, to take in the entire electric atmosphere I'd recommend a personal visit.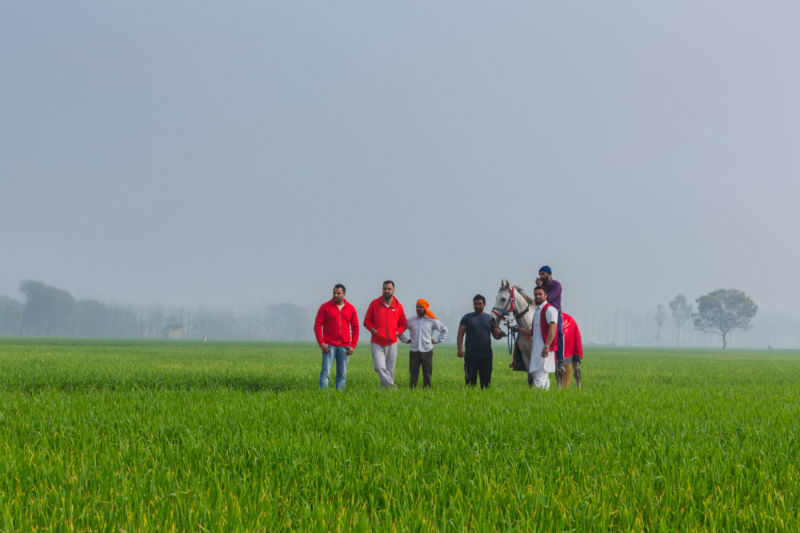 Villagers arriving for the games.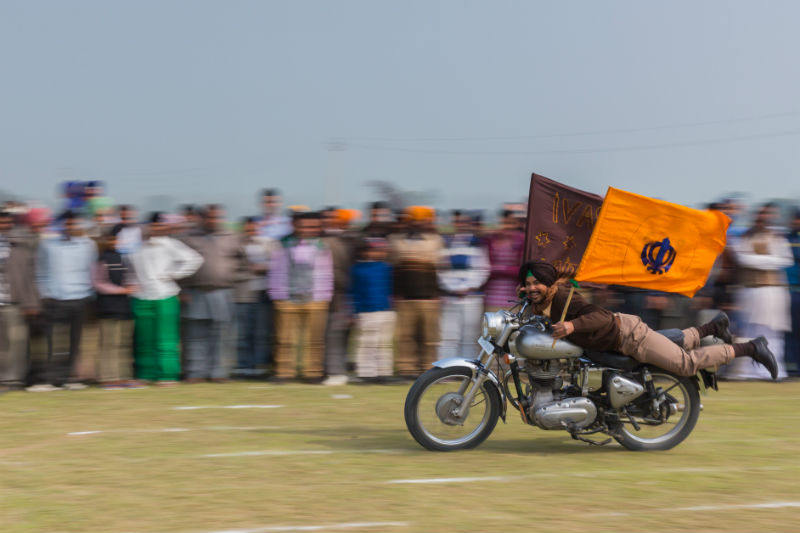 A happy stunt rider.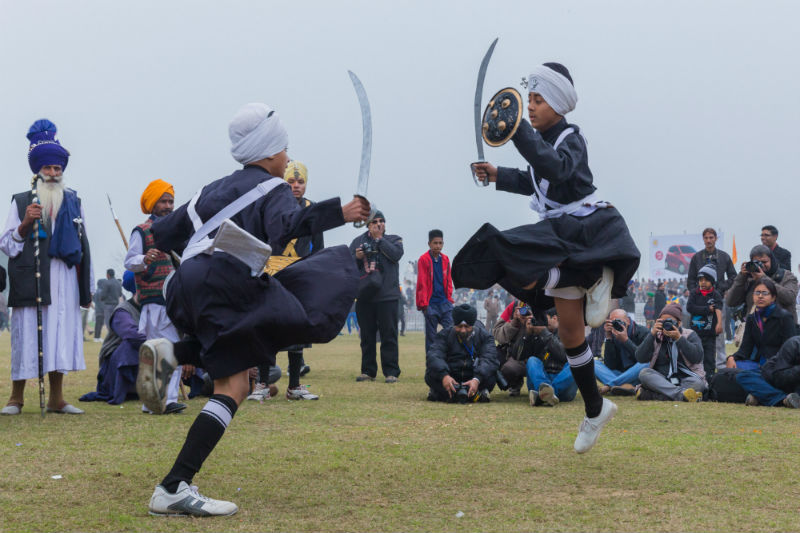 Gatka exhibition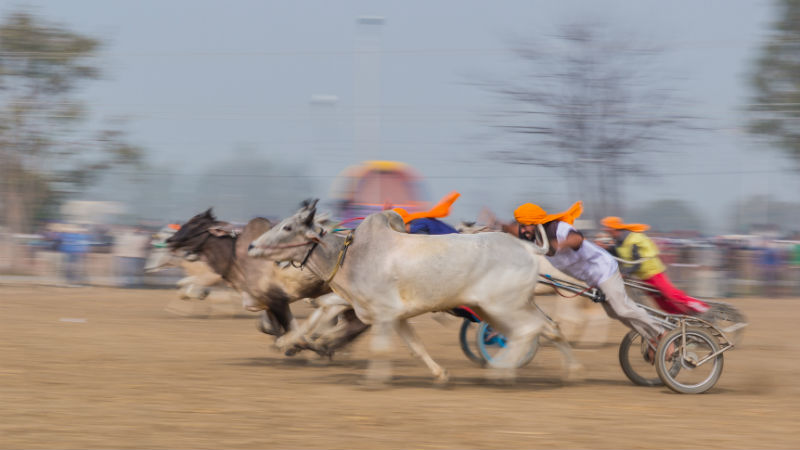 Turbo-charged bullock cart race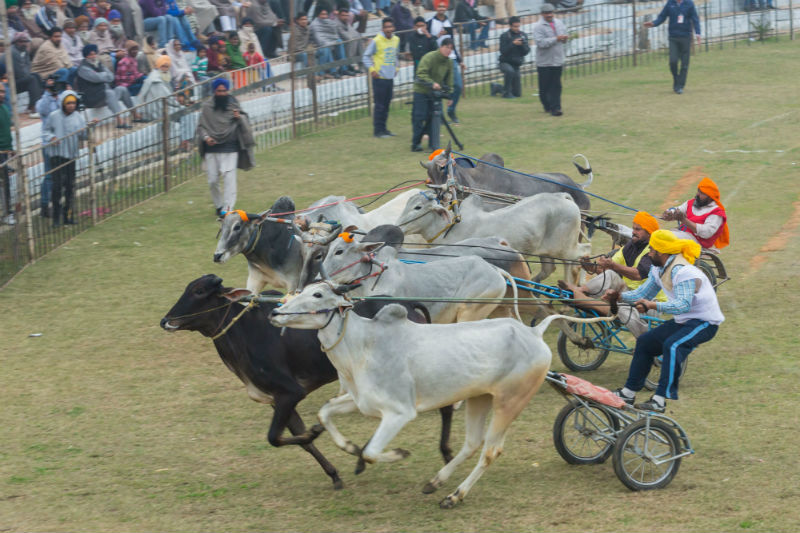 Contestants attempt to reign-in speeding bullocks at the finish line.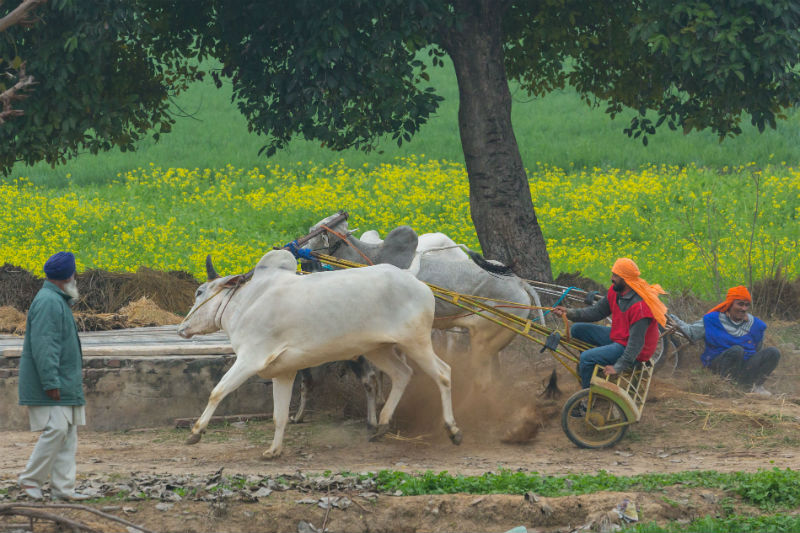 Contestants applying brakes rather unsuccessfully.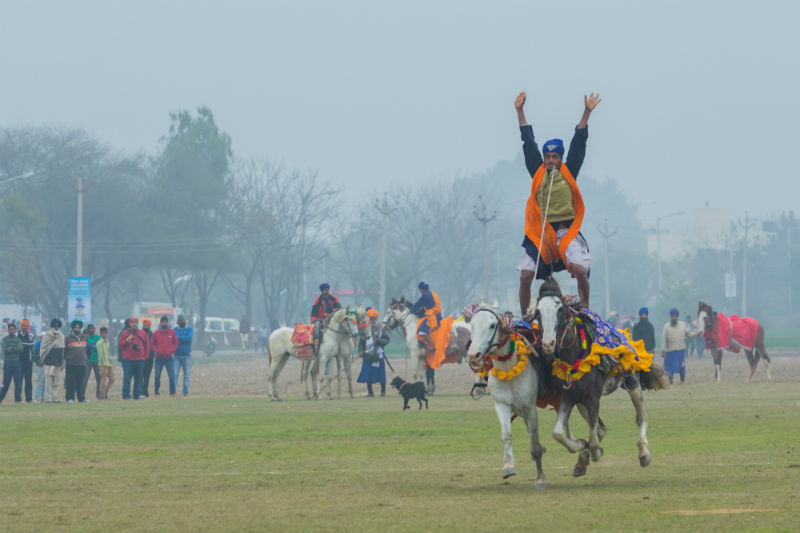 Riding two galloping horse with the reign in his mouth while the spectators watched with their hearts in their mouth.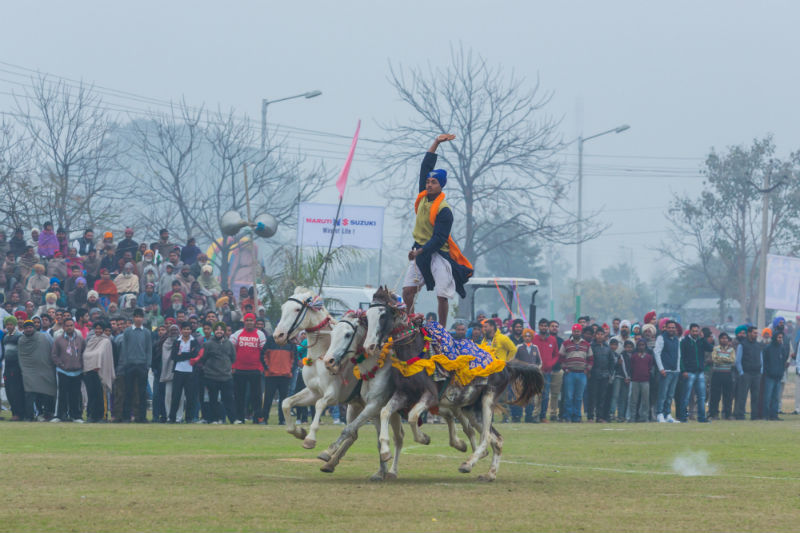 Riding three horses simultaneously.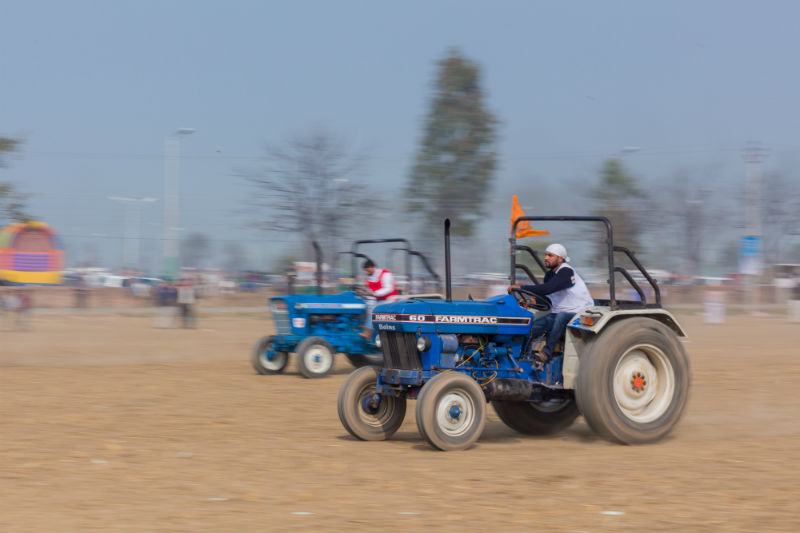 Tractor race in progress.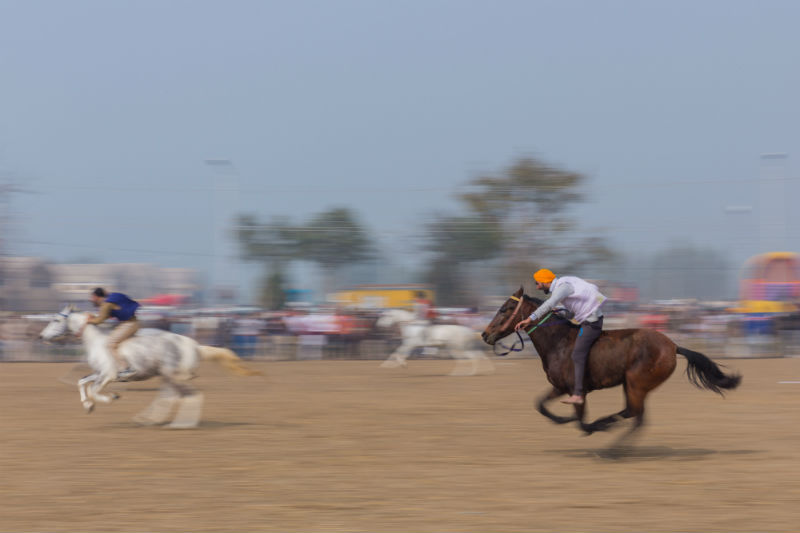 Bare-back rider urging his galloping horse to go faster.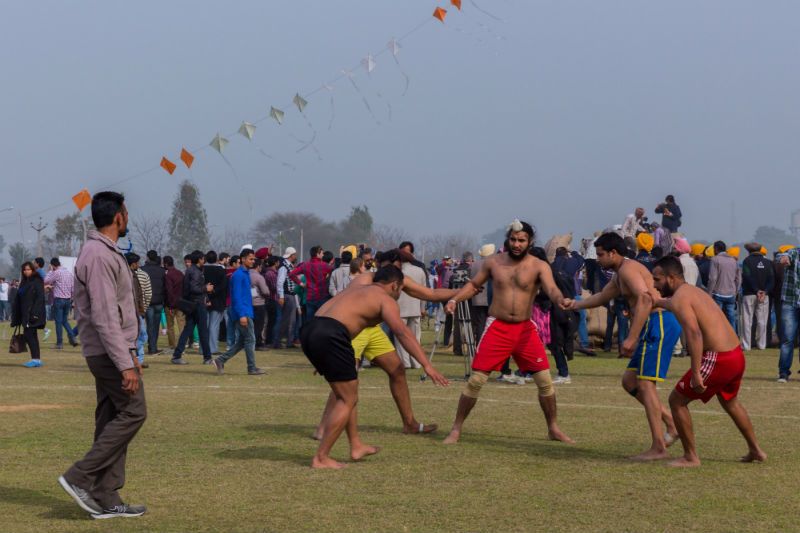 Kabaddi match in progress.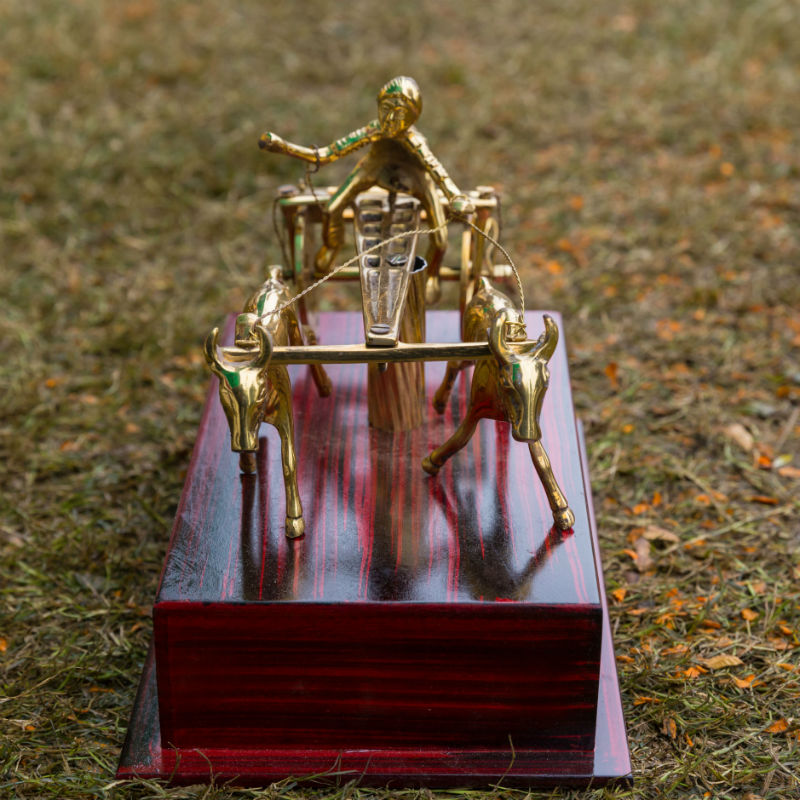 The coveted trophy.