From kissing a giraffe and playing with baby elephants to relaxing on the beach and fine dining... I enjoyed a gamut of experiences in Kenya. Here are some of my favourite memories.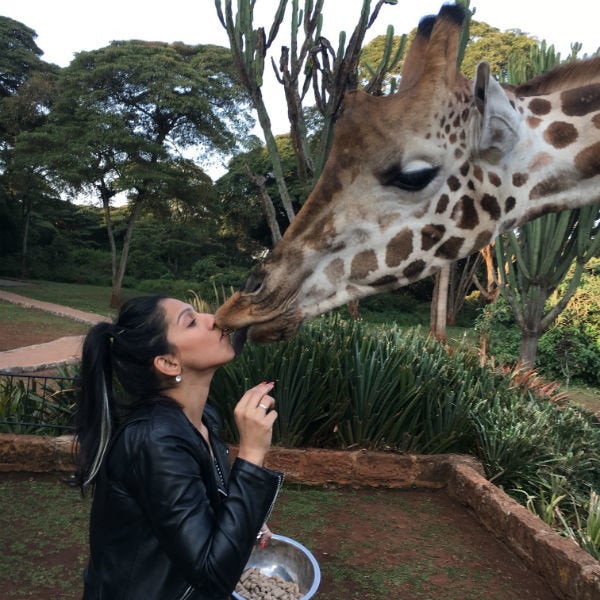 This is one of the most magical experiences on the planet. You get to spend quality time feeding giraffes that live on 140-acre plot of a historic manor, which is part of a 140-acre natural forest. The manor is located in the scenic Laganta district and within the Karen neighbourhood of Nairobi. The staff is accommodating, the grub is great and they cater to your food allergies as well. The rooms are minimal and have the bare necessities at an all-inclusive packaged rate including an airport pick up and drop off. The best part of the experience is obviously interacting with the wild (yet sheltered) resident giraffes that come in to the manor for breakfast and tea time. Make sure you are guided by the staff while feeding the giraffes at all times because they may get feisty and try to head butt you in their desperation to get more treats. But for the most part it is all kosher and a fantastic must-be-had experience in Nairobi.
2. Breakfast of champions with luscious Kenyan coffee
Kenyan coffee is delicious and a great way to start your day! It also makes for a great gift for coffee-loving friends and family. With its rich, complex, medium intensity mouth-feel balancing its bright acidity and subtle floral aroma, this coffee aims to please all palates. Do try and procure AA grade coffee to bring back if you are gifting. The coffee industry in Kenya is booming and most of its best coffee is exported so make sure that you purchase a known brand. Most of the coffee in Kenya in grown in areas like Kisii, Mt Kenya, Nyanza and Aberdare.
Between 11am to noon every day, you can hang with baby elephants at this establishment in Nairobi. For your safety a rope barrier fences you off and there are rangers on patrol. But even touching a little elephant on its head and feeling its thick, rough skin is a one-of-a-kind experience. The elephants are very playful and often throw dust over their bodies to cool themselves off, so dress appropriately while visiting. Here you can donate to help the shelter that provides for baby elephants and rhinos or actually foster a baby elephant. The orphanage is located in the Nairobi National Park.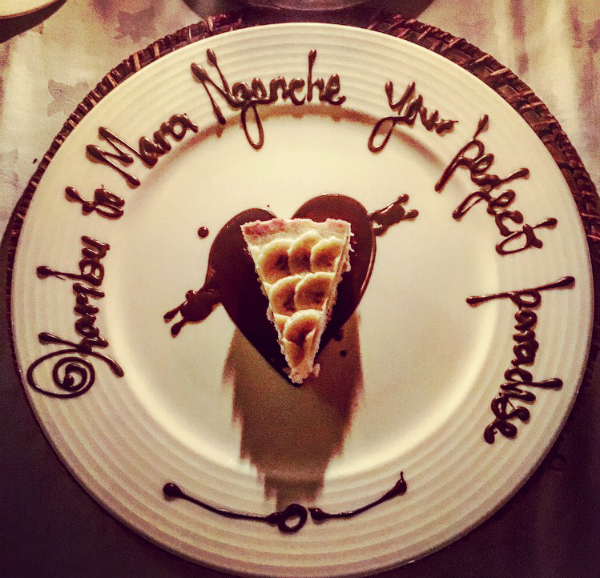 A superb if rustic camp which is located right on the confluence of the Mara and Talek rivers, whose banks are home to hippopotami and crocodiles (don't worry, they're a safe distance from your tent). The safari guides at the camp are experienced Maasai Mara locals -- our guide Joseph was exceptional, very dedicated and spot on with his sightings of the animals. The cuisine at Camp Ngenche was also very good and the quaint safari theme bar and dining area is a delight for a night cap! Paul, the general manager, is very warm and happy to assist with making your stay more comfortable. The camp offers a spa massage in your tented room – an exquisite experience that allows you to unwind and relax right amid the wilderness. Unlike other camps and lodges in the area, Ngenche is well priced and has just the right amenities. The camp has 10 tent rooms and is perfect for a big group.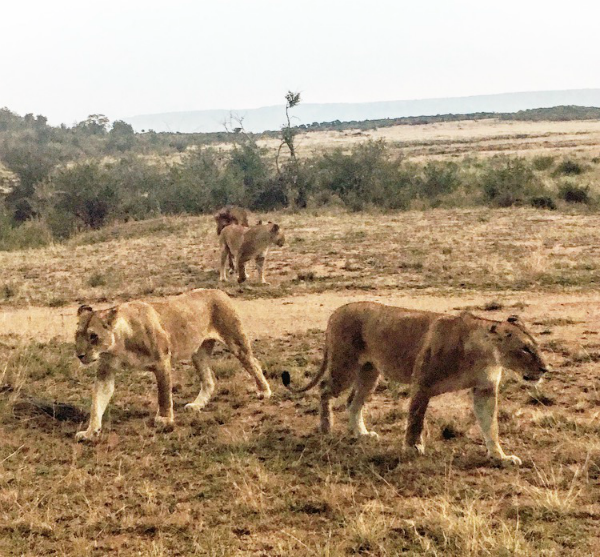 5. Hobnobbing with the Mara wildlife
Staying at a camp (such as Ngenche described above) is a good way for you to say hello to the local wildlife. My husband and I and our friends had our own jeep and were able to catch all the animals in their natural glory. The safaris at our camp were planned early mornings and mid-evenings. We were lucky enough to witness three kills, which we were told is a rarity. Some of the animals we spotted were lions, wildebeest , cheetahs, dig digs, Thompson gazelles, giraffes, African elephants, jackals, hyenas, hippopotami, leopards, zebras, as well as a bunch of indigenous birds such as the blue sterling, guinea fowl, eagles and vultures to name a few. With the right guide, timing and a bit of luck you are able to see everything.
Tip: Try and go between July and November as the migration happens then and you are most likely to see everything.
6. Local crafts and collectables at Utamaduni
Located in Karen, this shop is a little kitsch but offers a great selection of Kenyan bric-a-brac and much more. Set in a village-like campus, it offers everything from African jewellery, upholstery, Kenyan coffee, kitchenware, bath products, printed fabrics, antiques and other such collectables. It also promotes young local entrepreneurs and sells wares crafted by homeless street kids. Unfortunately, they do not gift-wrap but are open to all currency and cards and are able to ship things to you, if needed.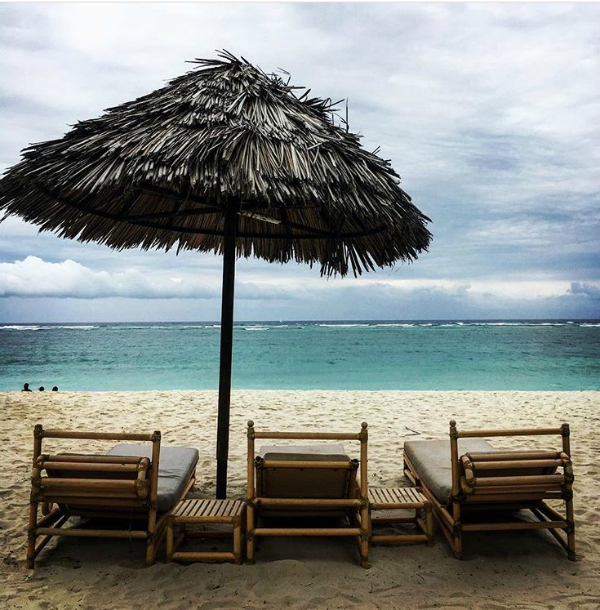 7. Diani Beach
My husband and I spent three nights in Mombasa for our friend's wedding. The laidback vibe, white sand, blue waters, rustic shacks, sprawling resorts and African hospitality were a delightful change after Mara. It also happens to be a favourite gaunt of Brad and Angelina if the locals are to be believed.
Tip: Try flying directly into the Ukunda airstrip for convenience.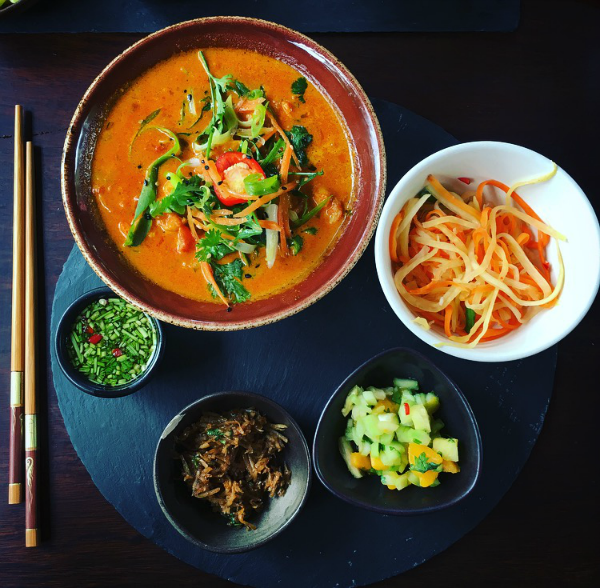 With its chilled vibe and red brick courtyard, Talisman is arguably one of the best lunch stops in Nairobi, dishing out everything from an African curry to Japanese and Italian fare; there are plenty of options for vegetarians too. The seasonal and organic ingredients are a big plus too. Don't forget to wash your meal down with a dawa, Kenya's favourite cocktail, which along with Tusker beer could easily vie for a place as the national drink.
We particularly enjoyed the friendly, knowledgeable wait staff and the emphasis on their own organic garden that includes vegetables , herbs and poultry. We relished the African seafood curry and slow braised beef; for vegetarians I would highly recommend the European part of the menu which features a goat's cheese tartlet and handmade burnt butter gnocchi.
A special mention goes to Tamambo, which part of the same restaurant family (Tamarind Group). Located within coffee gardens and open all day, it's a great spot for a cuppa.
The ultimate cocktail mixer and stomach settler, Stoney Tanga is local non-alcoholic ginger beer. Beautifully crisp and with an intense ginger-spiced profile, it makes for a refreshing drink on ice and also goes great with gin and soda. You can find it almost anywhere and can also request that your camp packs some for your safari trip.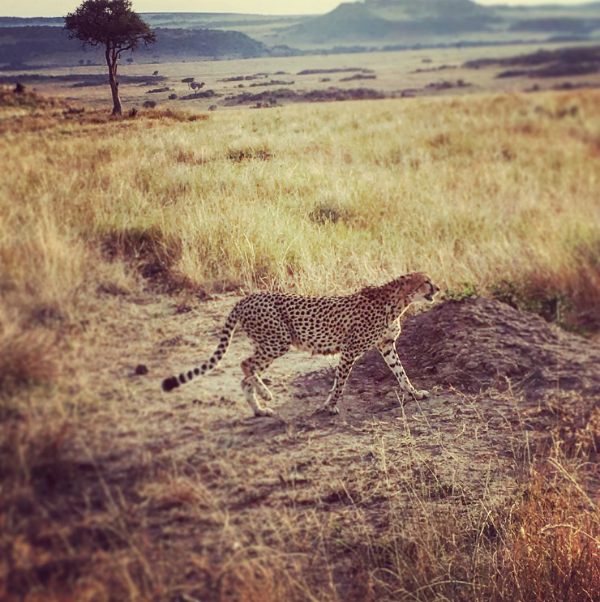 INSIDER TIPS FOR YOUR TRIP
When you're planning your trip to the Maasai Mara, use safarilink.com for the best flight rates and connections.
At the airport in Nairobi, get SafariCom SIM cards (rather than Orange or Airtel) as they have the best connectivity in the Maasai Mara.
Uber is your best bet to get around – safe, easy and accessible. It may even work out to be more cost-effective than hiring a car for the day.
Safari must-dos
Wear a hair band or tie up your tresses -- when travelling in an open jeep you are better off with your hair away from your face. This especially applies to high-speed jeep chases (in my case with a cheetah!) .
Avoid white clothes and accessories, since in these dusty lands, white won't stay white for very long.
Make sure to bring closed shoes and a warm fleece item of clothing. The mornings and evenings get a bit chilly (around 11 degrees Celsius).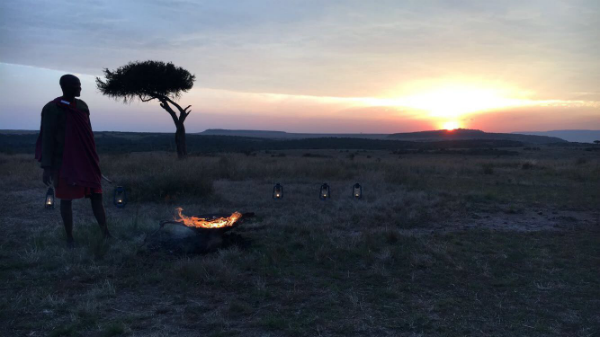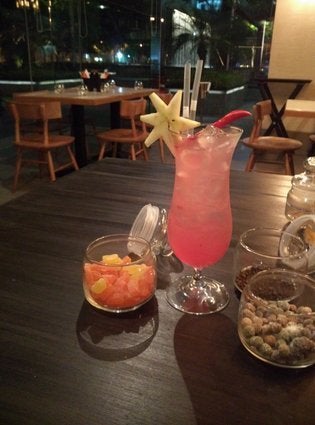 12 Summer Cocktails With An Indian Twist From Mixologists Across India