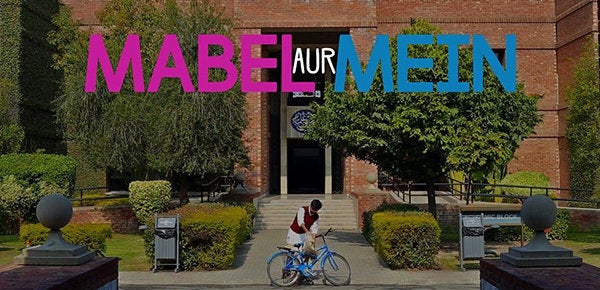 "Nothing is original. Steal from anywhere that resonates with inspiration or fuels your imagination." -- Jim Jarmusch
The art of adaptation is probably the most difficult and underrated forms of screenwriting. Every adaptation of a literary classic is an artistic interpretation of the filmmaker. In turn, the target audience understands the message according to their own cultural context and emotional complexity.
For decades, filmmakers across the globe have taken inspiration from literature to create films. Adaptations of great literary works are not a new concept for world cinema, but they certainly are in the Pakistani film industry. In 2015, filmmaker Sarmad Sultan Khoosat made a film on the life of one of the most prolific writers of the sub-continent Saadat Hasan Manto. It religiously depicted the final few years of Manto's life, during which he penned some of the most controversial yet successful stories of his prolific career.
In Patras Bokhari's essay, the constraints wrought by the societal roles of men and women come into play.
But it is significant to note that Manto isn't an adaptation, but a biopic. After the release of Manto, the Pakistani film industry has produced a bunch of mediocre films with the exception of Bachaana, Ho Mann Jahaan and Mah-e-Mir.
Bringing literature to life
Last week, I was mentally fatigued after watching two Pakistani films back-to-back. It was an excruciating night for me. However, the wounds were filled by a group of students from the Lahore University of Management Sciences (LUMS). Yes, I really mean it. This remarkable group has adapted
's essay
Mabel Aur Mein
into a 40-minute film.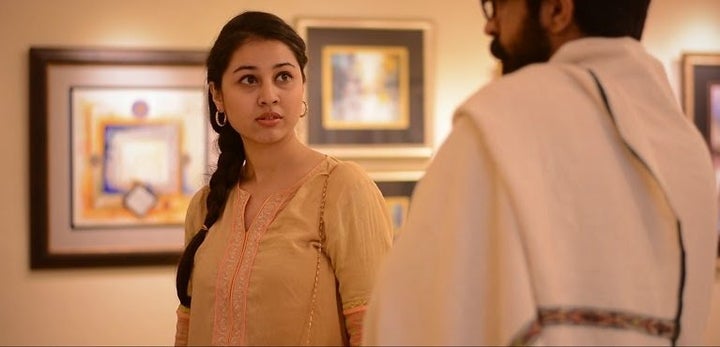 A private screening of the film was held at The Second Floor (T2F) on 24 July. I was lucky enough to be a part of that session because I have adored the work of Patras Bokhari since childhood. I was curious to see one of my favourite works of Urdu literature coming to life.
The name Mabel Aur Mein may be misleading for many people, who may think that it is just another love story. However, it's actually about a battle of the sexes. The 40-minute film revolves around the intellectual rivalry between Mabel (Khadijah Ahmad) and Sharjeel (Usama Lali) at a university in Lahore. They are fiercely competitive. However, Mabel's spectrum of knowledge is broader than Sharjeel. At least, Sharjeel assumes so. Sharjeel, being a man, feels infuriated for his inability to be as competitive and intellectual as Mabel.
Screenwriters Orubah Sattar, Neha Noor and Shahan Shahid use a socially motivated theme to embellish their film with motifs and symbols to bring to life the essence of Patras Bokhari's writing.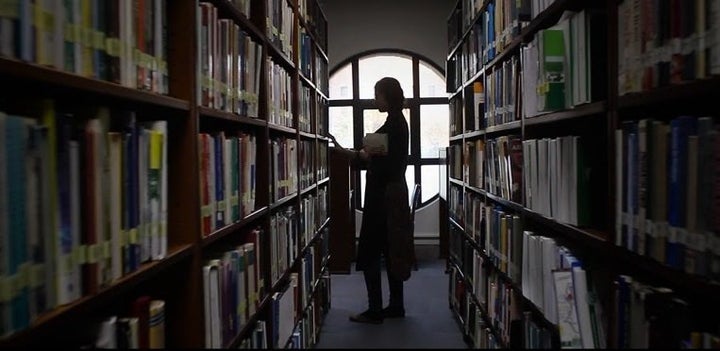 In Patras Bokhari's essay, the constraints wrought by the societal roles of men and women come into play. However, in this feature film the trio of screenwriters lessens the intensity of this subject. According to my interpretation, there is a solid reason behind it – quite simply, times have changed and so have gender roles. Sharjeel still feels threatened by the intellectual abilities of Mabel in this modern adaptation. He still wants to outdo her. He still wants to be superior because he is a man after all. But the writers choose to play with these concepts with subtlety.
Libraries and bookshops are used as motifs to inform the audience of the societal roles of men and women, and books as a symbol to communicate and represent abstract ideas and concepts.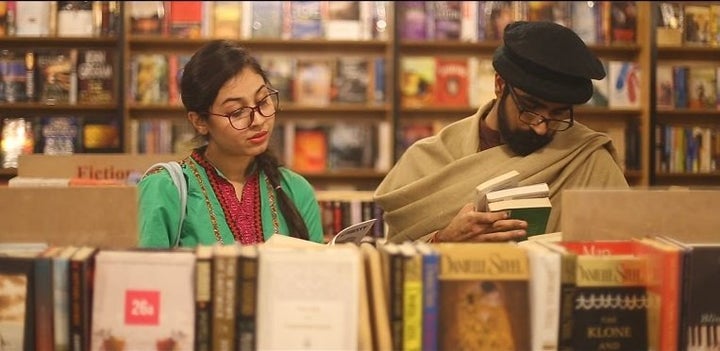 On the whole, directors Aymen Rizwan and Shams Pasha take huge risks in making this film, and it's remarkable how well these have paid off. The actors are equally competent in performing their roles. The original story revolves around two characters only. But in this film the writers have taken a creative liberty to add one more character.
It is a movie about letting go of shame and making way for the advent of real learning.
The film's star is Usama Lali who plays the role of Sharjeel with aplomb. He gets his dialect right. His fine dialogue delivery in pure Urdu plays like a symphony to the ears of people who adore Urdu literature. He gets it all right, from intonations to body movements. I can see a bright future ahead of him. Khadijah Ahmad is equally competent as Mabel. Usama Faheem, who plays the role of Sharjeel's friend, brings in a spark whenever he appears on the screen.
Excellent performances
Looking back at Mabel Aur Mein, I feel nostalgic. It is a movie about letting go of shame and making way for the advent of real learning. Yes, it is a battle of sexes. But it reaches a conclusion that is unapologetically realistic.
Mabel Aur Mein is a sweetly sentimental film acted with calibrated precision and directed like a dream. It is an honest attempt to mine the reserves of Urdu literature and gender competitiveness in our society. This film doesn't only merit more screenings in major cities of Pakistan, but it also deserves to be extended as a full-length feature film.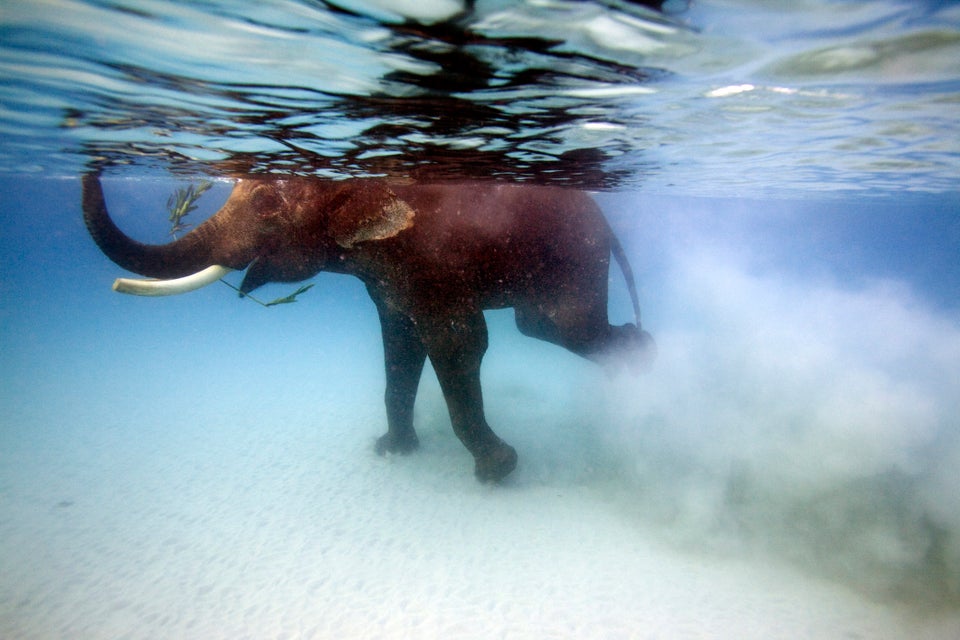 Photos: A Last Look At Andaman's Only Swimming Elephant