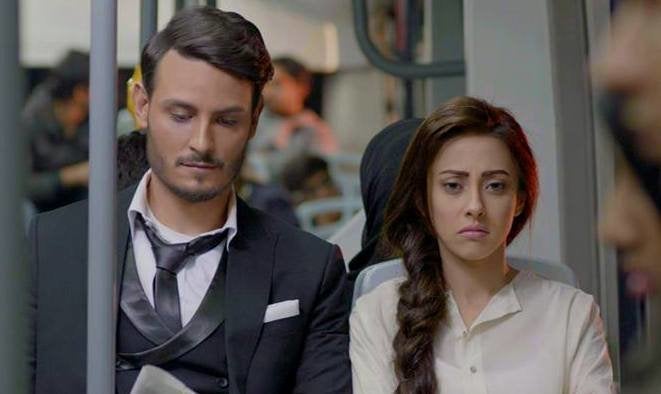 The most common problem with Pakistani romantic films is that they don't focus on fleshing out characters. Instead, filmmakers tend to adopt a highly template-ised approach. This is the reason why we end up watching films about cute people dancing around trees over several montages, showing that they are deeply, madly in love. It's just middling entertainment that may please an average cinemagoer but not a cinephile.
Well, let's talk about Balu Mahi now. To begin with, the trailer wasn't really satisfactory. It left me cold. To be frank, I wasn't even planning to watch the film, but ended up doing so on a fine Sunday evening.
To my surprise, the film left me feeling excited and hopeful.
Writer Saad Azhar consistently keeps an eye on fleshing out his characters throughout the film, leaving no loophole in the narrative.
Yes, Balu Mahi is ultimately a cutesy confection—director Haissam Hussain's attempt at harmless and utterly effervescent cinema. However, writer Saad Azhar consistently keeps an eye on fleshing out his characters throughout the film, leaving no loophole in the narrative. Yes, there are some unnecessary sequences, the running length is longer and ideal and the title track is mediocre, but the overall impact is solid.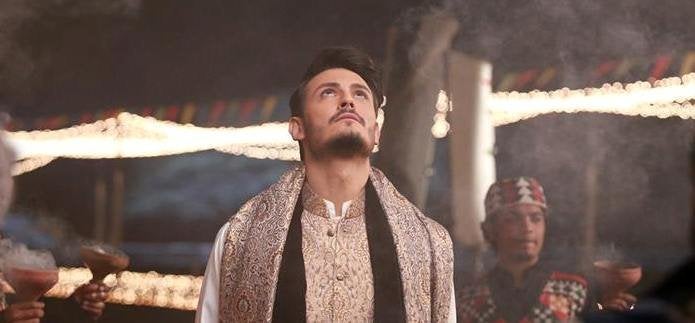 Getting into the details
Is there such a thing like too sweet? If there is, Balu Mahi fits the bill. Credit goes to the pre-interval moments between Ainy Jaffri and Osman Khalid Butt, hilarious confrontations of Durdana Butt and Shafqat Cheema and the entry of the utterly sensational Sadaf Kanwal. Her screen confidence and presence is completely satisfying. She is a talent to look forward to.
If the readers are aware of director Hussain's career-graph, they must be knowledgeable of the projects he has worked on. He is the person who made Durr-e-Shehwar, which is one of the best Pakistani drama serials. Keeping this in mind, I was yearning for more from him—he's someone I truly revere for transfusing exuberance in love through his magical work, and that doesn't quite come through here.
Yet, there are high points.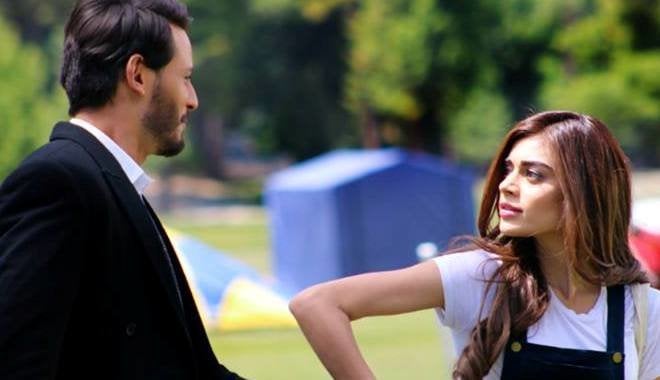 Ainy Jaffri is perfectly cast here as Mahi, creating a character with both pluck and pout. Jaffri's enthusiasm is infectious. Osman Khalid Butt is initially uncomfortable, but gets better with time. His charm is infectious. Together, they are terrific protagonists, and while each gets equal screen time, Jaffri is at an advantage here because of the film's theme.
Due credit must also be given to Khurram Patras, Zeeshan Ali and Muhammad Jamal for their well-played appearances.
Writer Saad Azhar adds all the usual ingredients of a rom-com here, but with precision. Azhar and Hussain make these characters look authentic, and grow on you slowly and gradually.
Balu Mahi is a film that unfolds mainly through extended conversations, and the best moments come at you as the protagonists get to know each other. The humour hits the mark many times and falls flat sometimes, but the movie doesn't jar (minus sexual innuendos) because the characters aren't trying too hard to prove anything.
It may have more heart than smarts, but it accomplishes what it sets out to.
This is why it's refreshing to see a film like Hussain's Balu Mahi, a simple romance that stands out because of its treatment. It's a refreshing Pakistani entertainer. It may have more heart than smarts, but it accomplishes what it sets out to.
Rom-coms proliferate in Bollywood, Hollywood or European cinema. What distinguishes them from each other is how they play out in terms of chemistry, imagination, soul, treatment and voices.
Haissam Hussain and Saad Azhar's Balu Mahi gets that right. They pair Ainy Jaffri with Osman Khalid Butt and throw-in Sadaf Kanwal in the second half to uplift the film. The three are effortlessly attractive and relentlessly charming. He is sweet. They are lively. Together, the protagonists share a fine camaraderie that's enough for the film to keep going.
Balu Mahi isn't crackling entertainment but it succeeds as a pleasant diversion. I am going with two stars out of four, with a chocolate bar for Sadaf and a high-five for Ainy.