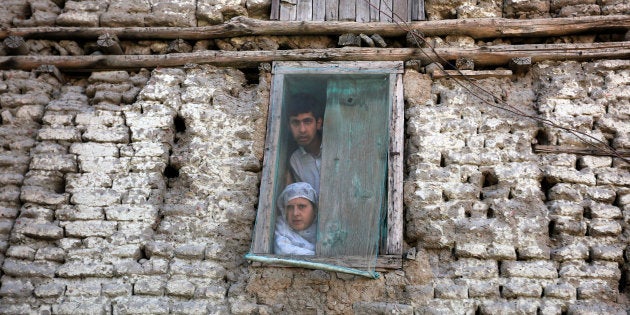 After weeks of procrastination, I recently set off to get my hair cut. It was a Sunday but I'd already put in 12 hours at work when I reached Shanu Bhai's establishment on Ignou Road in Delhi's Saket area at 9pm. I'd expected it to be deserted at that hour, but it was buzzing away with all four seats in operation. I got a place and Shanu Bhai himself got ready to do the honours.
Something about Shanu Bhai. He has been in this business for the last 12 years, the latest in an illustrious line of barbers from Muzaffarnagar (he says his grandfather was in charge of grooming all men in a 40-village radius). While there's no shortage of modern salons for men in the area, Shanu Bhai's magic touch has earned him a loyal clientele even though he hasn't even bothered to give his shop a name.
The spat made me feel sad for the Kashmiri boy and for all the hostility he must have to encounter in this strange city...
I told him to cut my hair short, and he started snipping away, the radio playing Hindi ballads in the background. In the meantime, the waiting barbers in the establishment all got new customers as well. One man was tall with a full beard, while the other was a bodybuilder with impressive biceps. We all sat there companiably, listening to the cheerful melody of "Humko sirf tumse pyaar hai." Then the music abruptly stopped and a news bulletin filtered into the room: some policemen and militants had been killed in Jammu & Kashmir's Poonch region. Even as the newsreader moved on to another story, the bodybuilder suddenly erupted with anger: "Kashmiris are such motherfuckers! They are bad people. They fight against their own country and do these terrorist activities."
I then realized two things: the bodybuilder was drunk and that the man sitting next to him happened to be a Kashmiri. The Kashmiri immediately responded to the outburst with a stream of questions. "How can you say this about Kashmiris while you're sitting here in Delhi? Have you ever been to Kashmir? Do you know what the problem is? Have you ever heard of AFSPA? Do you know what Army does in Kashmir? It's easy to comment and curse from here but you wouldn't do it had you grown up in Kashmir."
The bodybuilder got even more outraged and launched into a diatribe about how he had indeed been to Kashmir and been "cheated" of ₹4000 there. "They told me you can drink there," he ranted, "but when I did they said I couldn't because it's Ramzan. Why shouldn't I drink when I have paid up for drinking?" I was dumbstruck and left wondering whether something so trivial was the reason for his vitriol.
The Kashmiri man, however, paid little attention to the bodybuilder's litany of complaints, and continued talking about the wider problems he felt he and his brethren were facing. "Look, I'm not here to exchange insults. But clearly you don't know the problem so you should not say extreme words against Kashmir. India acts against us and we are not happy with the government. We don't have a problem with the rest of India or its people. We have a problem with the thieves and looters that make up the government, we have a problem with the army that shoots people dead just on suspicion. Others don't know the pain that Kashmiris have suffered and I will raise my voice against this everywhere."
We are only making matters more complex and losing the hearts of the Kashmiri people.
From some corner a middle-aged man in a yellow t-shirt came up and asked the Kashmiri man, "So why did you take the help of the army during the floods? Why are you here in Delhi and utilizing the facilities given by the government? Why don't you go to Pakistan?"
The Kashmiri looked outraged. "Have I ever brought up Pakistan in this conversation? Why are you saying this? In any case, gam me paise leke bhi kar loge (what use is money when you are not happy)?"
The atmosphere was thick with tension and the two of the barbers got hold of the Kashmiri and the bodybuilder (the guy in the yellow T-shirt was just a passing commentator who went on his merry way) before they could come to blows. Luckily, both men calmed down and sat back down to finish their haircuts in silence.
As I quietly watched this incident unfold, many thoughts ran through my mind – that the idea of India is simple yet complex, that the Kashmir problem has layers that most of us are unable to fathom and that we don't even try to because we're trying so hard to prove our points. Most of all, the spat made me feel sad for the Kashmiri boy and for all the hostility he must have to encounter in this strange city – I'd just witnessed a snapshot. How isolated he must feel. For all the debates in Parliament and for all the all-party delegations heading to Kashmir, we are only making matters more complex and losing the hearts of the Kashmiri people. I came for a haircut to make my head lighter but my heart ended up growing heavier.
I came for a haircut to make my head lighter but my heart ended up growing heavier.
I am no authority to comment upon the Kashmir problem or the solution to it. I know enough to realize that it will take time and will need to take into account a multitude of factors, including security, development, the unity and integrity of the nation. However, in the process we should not lose our own brothers and sisters from Kashmir and push them further away from us, towards extremism. Rather than focus on keeping India's political border intact, the government and people should renew their efforts to keep the sentiments of the Kashmiris with their own country, India! What will happen if we keep losing one Kashmiri at a time, as easily as a lock of hair to a scissor? The people can't be cut loose and then take root and grow back like a hair would. For now, all I can hope is that the day of Eid sees a less fraught Kashmir. Happy Eid everyone. Jai Hind!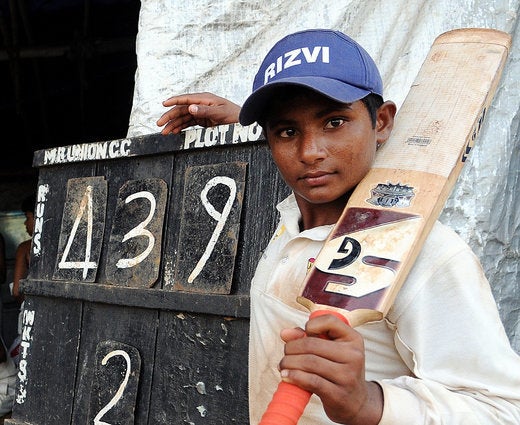 Meet Sarfaraz Khan, IPL's Youngest Player