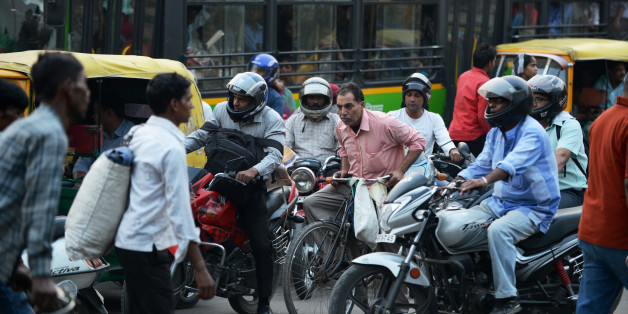 ROBERTO SCHMIDT via Getty Images
It is ironic that Salman's Khan's verdict came during the week designated as the UN Global Road Safety Week. With UNICEF's campaign #SaveKidsLives running across countries globally, it is time to reflect on the threats our own roads pose for us every day.
Globally, road traffic injury is the number one killer of adolescents aged 15-17, and in terms of sheer numbers, India has more road accident deaths than anywhere else in the world - here an accident happens roughly every minute, and a person dies on the road every 4 minutes. In 2013, 1,37,572 people were killed and 4,94,893 people injured in 4,86,476 accidents (data excludes unreported accidents) on Indian roads. As per conservative estimates, these would lead to 2 million hospitalisations and 7.7 million minor injuries. Moreover, road traffic injuries and fatalities also impose a huge economic burden - they are estimated to result in economic loss of $11,458 million (INR 550,000 million) or nearly 3% of GDP every year.
"Let's face it, as a country we have with scant regard for the rulebook, discipline and ethical social conduct."
Recipe for disaster
Let's face it, as a country we have with scant regard for the rulebook, discipline and ethical social conduct. To begin with, the way the Transport Department issues driving licenses is an open secret. Anyone can be issued a license without even having to sit in the driving seat.
Lawmakers, law keepers and law followers (if at all) are all equally guilty. While there are some regulations in place, there is little obedience or enforcement, with law-keepers offering to extort "smaller" bribes to help violators escape "bigger" fines.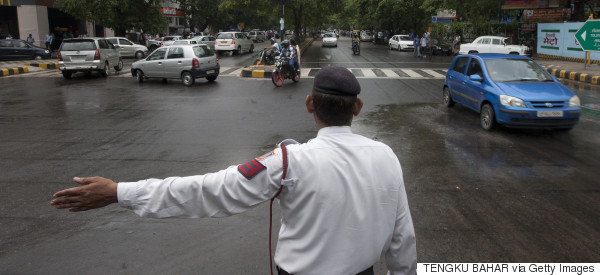 There is rampant cell-phone use while behind the wheel, drunken driving, jaywalking, disregard for seatbelts or helmets and generally poor driving ethics. This is compounded by unsafe cars, poor roads, absence of sidewalks and pedestrian crossings, faulty parking, road encroachments, non-functional traffic lights and poor road night lighting. All of these combine to make the perfect recipe for an accident. And in the event of an accident, legal hassles deter bystanders from helping the injured, even if they wish to step forward.
Salman Khan's story is just an illustration of how the system works here: a person drives drunk, runs over and kills the homeless, and yet evades punishment for decades. Our sluggish legal system provides a convenient escape route for the guilty, if they are caught at all.
Creating healthy cities to commute safely
While the overall situation is grim, there are sparks of hope in various parts of India. Mumbaikars queue up while boarding public buses, as an exceptional example of public discipline. Tamil Nadu has adopted a State Road Safety policy and a road accident data management system for analysing accident data. In Delhi, fatal accidents have come down (albeit marginally) over the last few years due to stricter law enforcement by state and traffic police.
Globally, many countries have adopted a "safe system approach" - an approach that integrates the driver, the vehicle, the road, the road-user and the environment for a holistic approach to the problem, and aims towards accommodating human error and minimising injury and death in the event of an accident.
In the long-term, the issue needs to be approached with various strategies including city traffic planning, road construction, creation and enforcement of traffic rules, public education, measures for emergency care, appropriate legal provisions for offenders and helpful bystanders.
For effective changes, there needs to a concerted effort and convergence of municipal corporations, Traffic Department and Traffic Police, healthcare institutions, educational institutions with the Transport Department. Over and above the infrastructural and legal changes, principles of social conduct in public need to be inculcated as part of a package of life skills and values in school education.
Yes, if there are cars, accidents will happen. Yes, we are too many people packed in limited space - which gives all the more reason to infuse a culture of sensitivity, value for human life, responsibility and accountability for one's actions. These are the most basic tenets of ensuring a safe living and working environment.