Aarabu Ahmad Sultan
This winter, as a bitter cold wave swept across north India, the daily life of Rohingya refugees housed in different slums across Jammu was rough.
After facing persecution in the Buddhist-majority state of Myanmar, around 6,000 refugees--often referred to as the "people of nowhere"--have settled here. Life for them is full of struggle and toil. When the weather allows, they work on construction sites, collect scrap, and sell vegetables and fruits to make ends meet for their families. In the winter, though, the refugees face severe unemployment, making life even harder.
Sitting beside her newly built hut, Muneera Begum, 39, is busy assembling clothes donated to her by a charitable trust. "We have no identity to associate ourselves with," she says. "In winter our life becomes more difficult. Almost all our sources of income close. We can't even afford to buy proper clothes to shield ourselves from this cold."
Another problem, claim the refugees, is that contractors finish their work and leave without paying them their dues. Illyas Ahmad, 29, who accompanies me to different camps, shows me the complaint application he has filed in a police station against a contractor who owes him wages for three months. "The police don't listen to us. They (contractors) are rich people and bribe them. Instead of taking action against them, the police threaten us," he alleges.
Mohammad Yunus, also a Rohingya refugee, has a similar tale to tell. A contractor owes him and other workers more than Rs 2 lakh rupees, he says. The UNHCR (the refugee agency of the United Nations), he adds, is not doing much to help. "They (UNHCR) have only provided us refugee cards, but these are not accepted as ID proof here. They never visit us here to assess the conditions in which we are living."
SIGN UP FOR THE DAILY BRIEF FROM HUFFPOST INDIA
Get our top news delivered to your inbox every morning, Monday to Friday. Newsletters may offer personalized content or advertisements. Learn more
With heaps of garbage scattered around and no proper drainage system, the refugee camps and their surrounds are breeding grounds for diseases. In addition to the unhygienic conditions, the refugees have to grapple with a lack of access to drinking water, electricity and basic medical facilities. Three-year-old Rashid was a victim of these circumstances, losing vision in his left eye due to an untreated infection. "We could not afford treatment," says his mother. Rashid is not the only child to suffer due to the lack of affordable medical care. In addition, children living in these camps rarely have the opportunity to go to school. They either "willingly" work as rag pickers to help their families or are forced by their parents to do so. There are no other options.
With uncertainty and hardship as their constant companions, many Rohingyas dream of a better future in Myanmar, distant as the possibility may be. "If everything returns to normal over there we want to return our homeland," is their common refrain.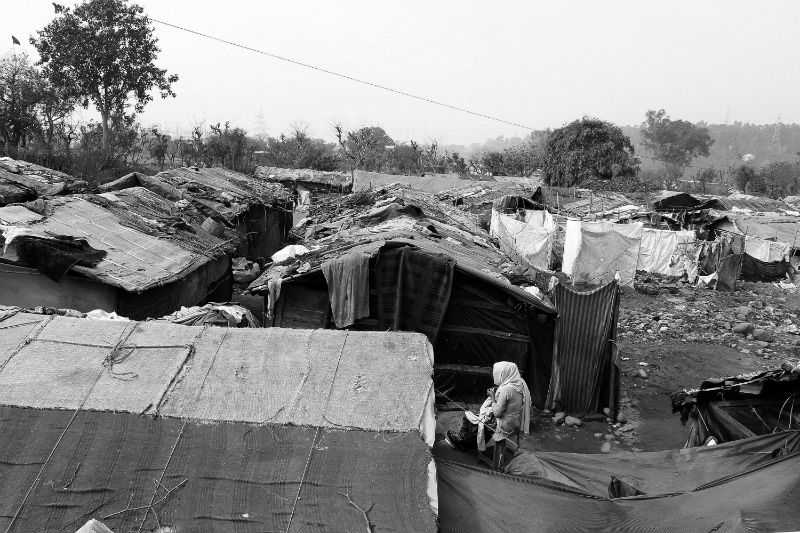 At least 1625 families of Rohingya refugees are stationed in camps in Jammu region.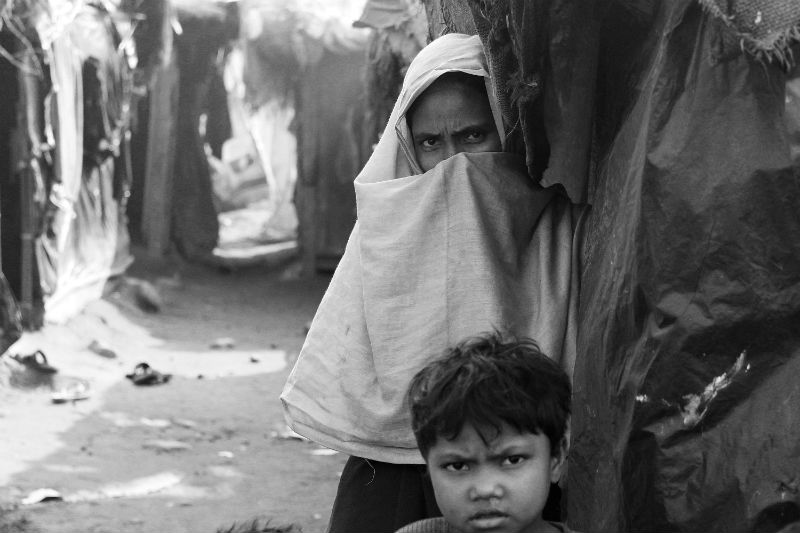 Refugees living in these camps say they feel Jammu is more secure than Delhi.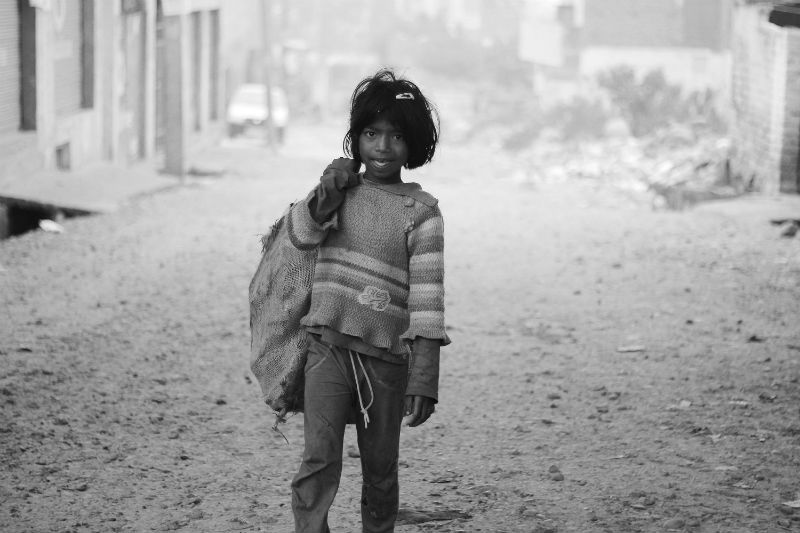 Aisha, 5, a rag picker, says she earns Rs 20 to 40 a day to help her family, who can barely scrape together enough for two meals a day.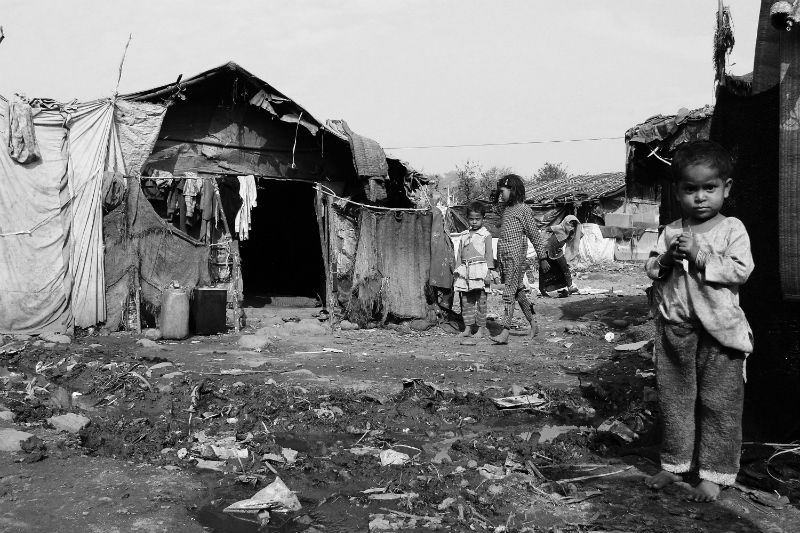 Lacking a proper drainage system and basic sanitation, people here are susceptible to various contagious diseases.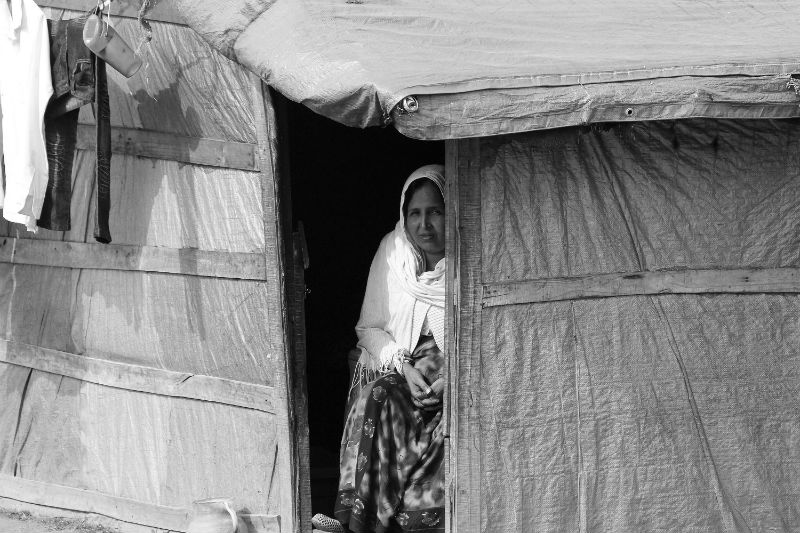 The United Nations has described Rohingya Muslims as one of the most persecuted minorities in the world.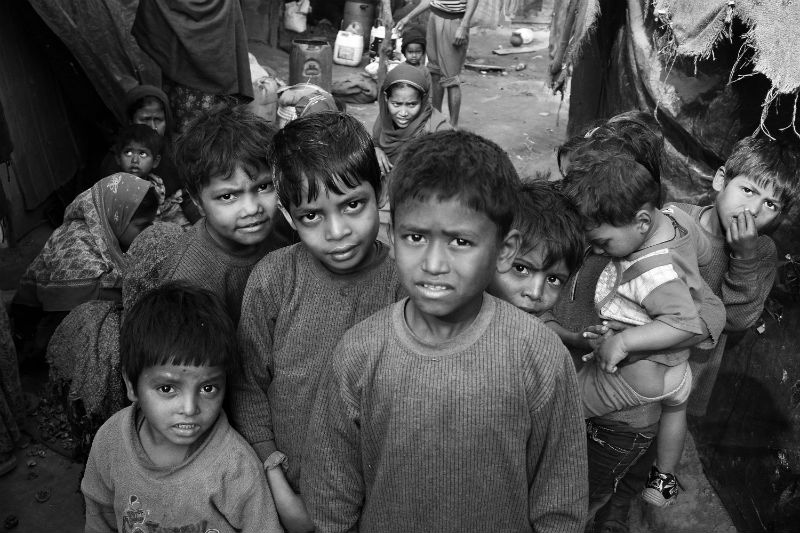 The children living in these camps are mostly rag pickers and very few get a chance to go to school.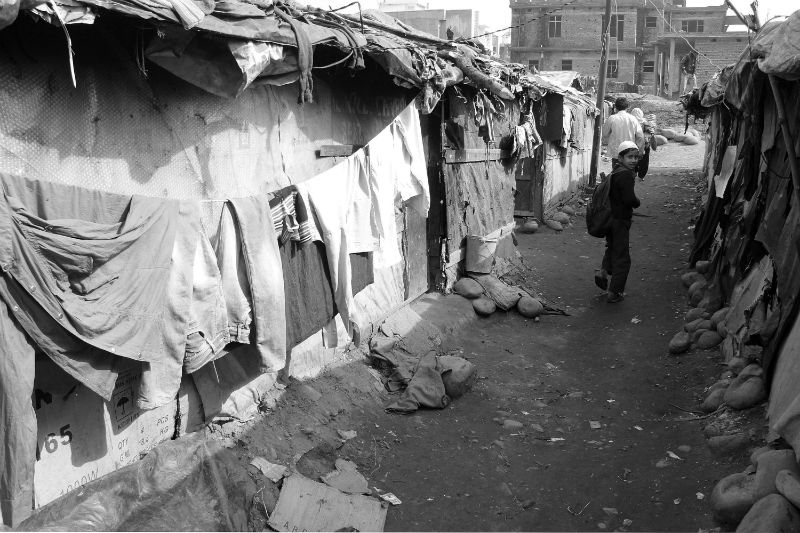 In Kiryana Talab, home to the biggest camp for refugees, two schools do consider Rohingya children for admission, but have a cap of 50 students.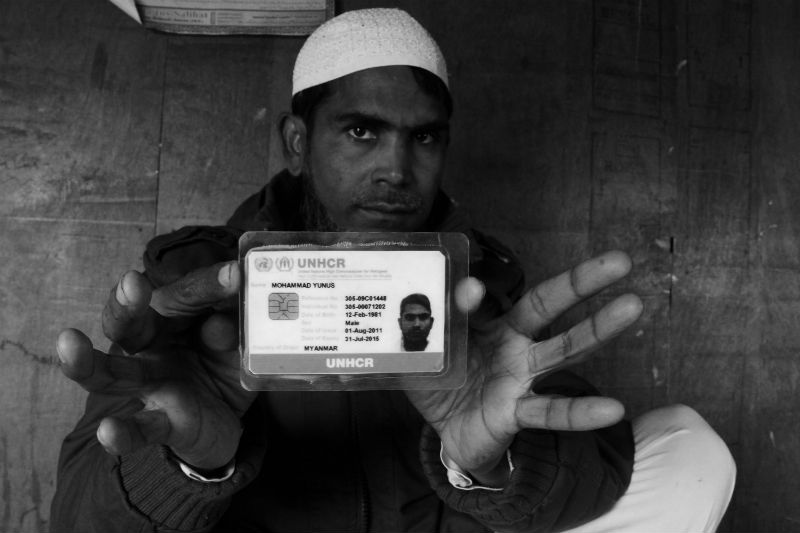 Mohammad Yunus says after struggling hard to get the UNHCR refugee card it was a disappointment to find that is not recognised as ID proof in India.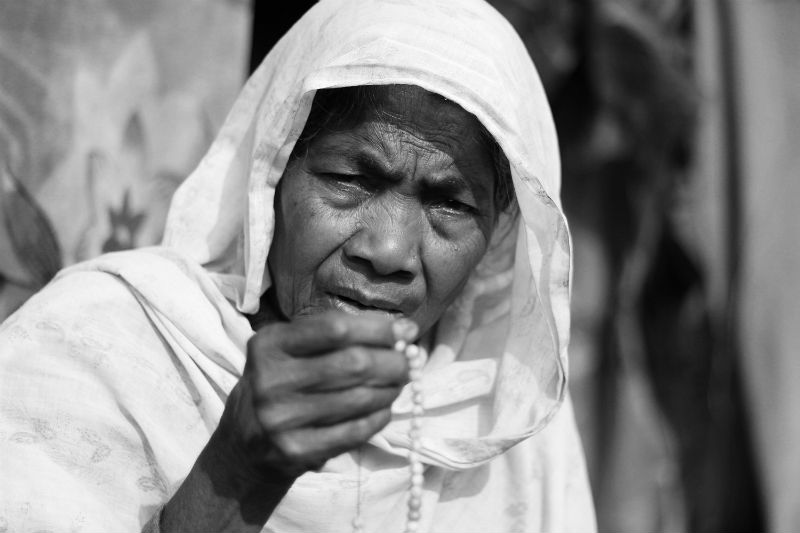 The year 2012 saw the worst riots between Rohingya Muslims and Rakhine Buddhists in Myanmar's Rakhine state. The conflict displaced thousands of Rohingya Muslims.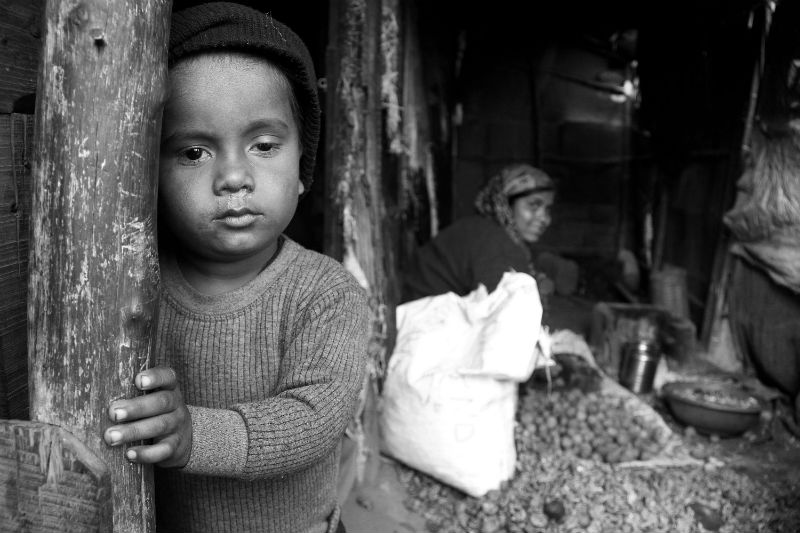 Three year-old Rashid lost vision in his left eye after suffering from mysterious infection. His family could not afford treatment.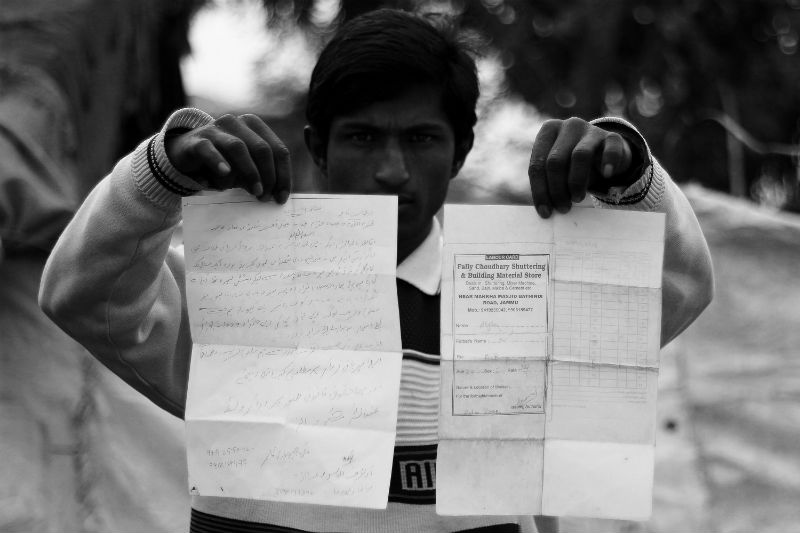 Illyas Ahmad, 29, shows his labour card and a complaint application he filed against a contractor who owes him Rs 30000 - the wages for four months of work.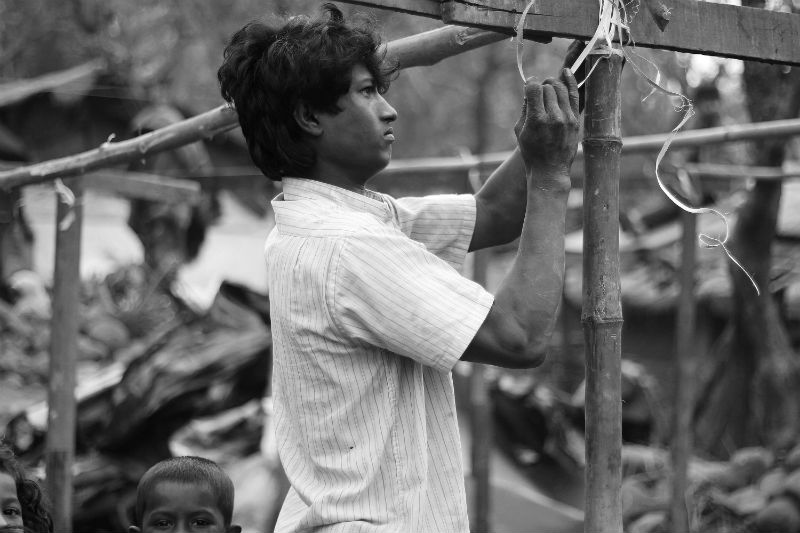 A young man builds new tent after being forced to move from Kiryana Talab due to his landlord's demands for a higher rent.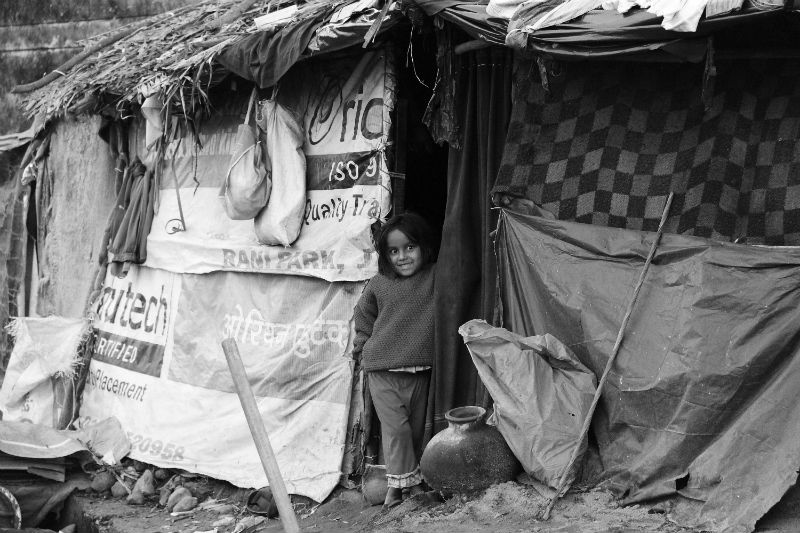 Refugees say they often become targets of political parties and have been asked at various times to shift from one locality to another.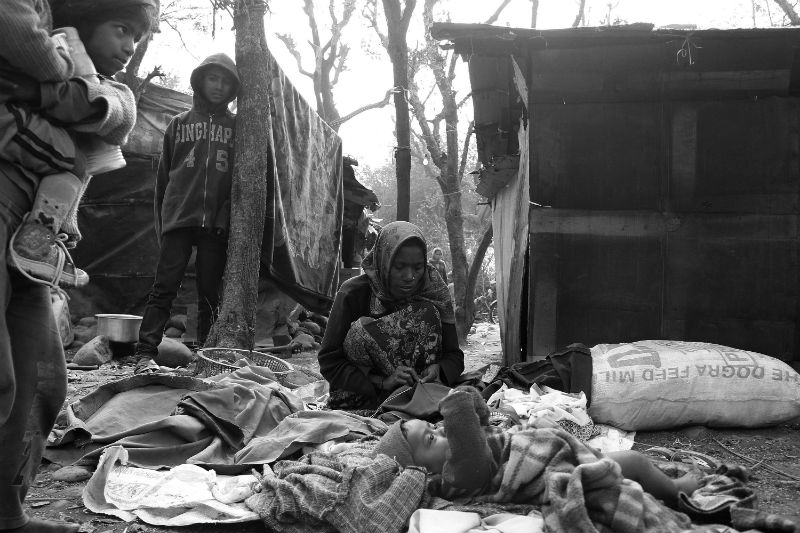 Muneera Begum sews together a sheet from donated clothes to cover her newly built tent for some insulation from the cold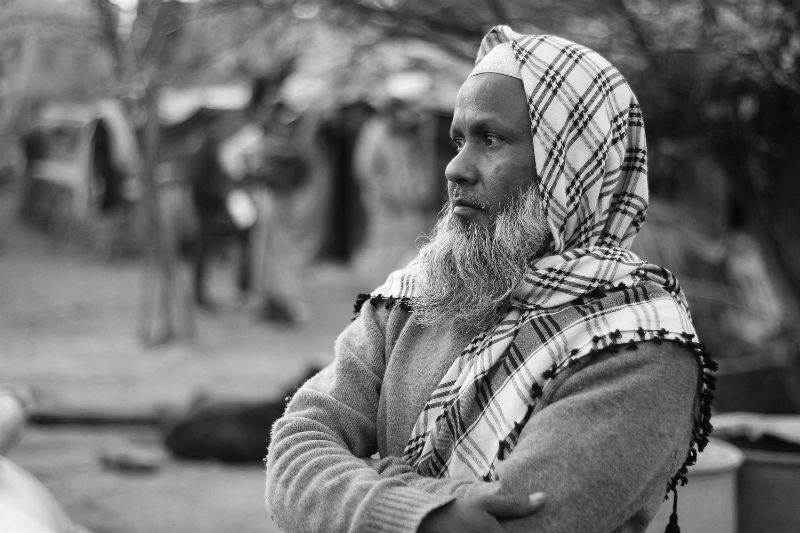 Winter is the worst time of year for the refugees as contractors stop work in winter here.