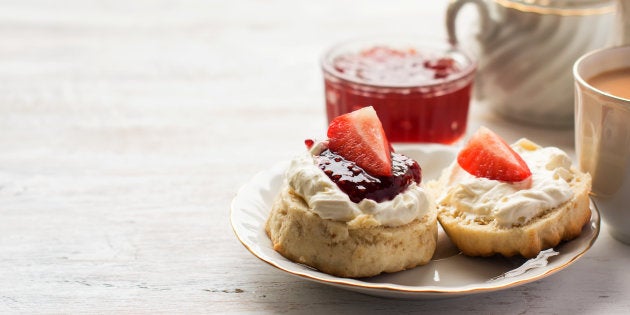 Until I was nine years old, holidays were to be spent running and playing—sitting still was just a waste of time for an impatient, restless child like me. That changed when my school allowed us third-graders to begin issuing books from the library to take home.
That's how my love affair with the printed word began. Like many other children growing up in the 80s in India, I discovered Enid Blyton—my journey started with The Faraway Tree series and moved on to adventures, mysteries and school stories. I could now sit still, mesmerised in Blyton's magical world, for hours.
Holiday afternoons became marvellous. Reading about children roaming around without the interference of elders felt like heaven. These were days before the internet. Television was available only in metros and my biggest source of entertainment was reading.
These books were not only about mysteries and secret caves, but also about high teas and picnics around the English countryside. Blyton's narration of food made me perpetually hungry.
....lettuce, tomatoes, onions radishes mustard and carrots with lashings of hard-boiled eggs and tureen of potatoes with melted butter, scattered with parsley. Bottles of home-made salad cream and cream cheese.

...three big plates of well buttered slices of bread, put out apricot jam, raspberry, and strawberry, and a selection of home -made buns....

Ice creams, lemonade, orangeade, lime juice, grapefruit juice and ginger beer in village shops.
Our terrace had no stairs. We had to climb up a wooden ladder to sit there and read, which was difficult. However, I soon mastered the art of running up and down that shaky ladder to get something to eat as the books made me ravenous.
This happy phase continued for a while. However, soon I wanted more. I wanted to taste the food described in the books. Pushed by books, evading the much-travelled path of cook books, I became a 'book' cook
My journey into the culinary world began by taking meticulous notes of food and matching it with the closest available option. There was no Google or YouTube then, which, perhaps, added an innocent charm to my food experiments.
The food eaten by Blyton's schoolgirls and young detectives sounded exotic to me. Brought up in Kota, a small city, it took me a while to realise that the menu was, actually, everyday English fare. The scarce resources and lack of knowledge was a blessing. Necessity might be the mother of invention, but dearth, for me, became the mother of creativity.
Blyton's description of hard-boiled eggs made me an ardent fan of these, to my mother's surprise. While I only used to eat omelettes earlier, I now scarfed down hard-boiled eggs without complaint.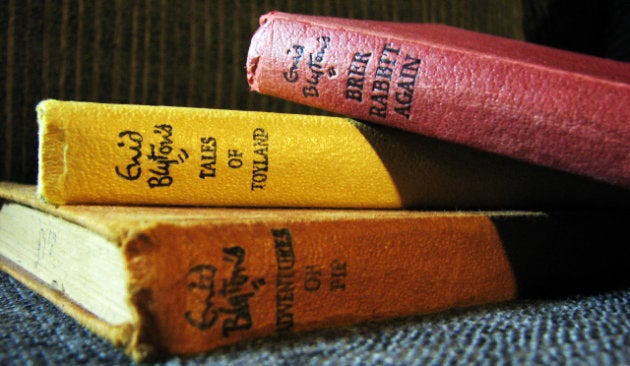 The sole bakery near my house—an unpretentious shop named 'Sunrise'—became my favourite haunt. Every Saturday, I cheerfully accompanied my mother to buy the ingredients necessary for my Enid Blyton diet. The bakery sold two types of bread—sandwich and milk—along with cookies and toasts. On Saturdays, it also sold cream rolls, muffins and veg puffs. I would brainstorm about what to buy every week since I was allowed to choose only one thing.
I would make sandwiches with breads and buns. I created my own list of fillings and spreads; potatoes, paneer, chutneys, tomato ketchup and grated cheese. Once I tried a cauliflower, carrot and turnip pickle filling for a sandwich and it turned out pleasantly delicious.
Since I could not find all the ingredients that I needed, I would make do with replacements. Exploring options for cream cheese led to the invention of a new recipe that, years later, would become a huge hit at my daughter's birthday parties. I would mix paneer, fresh cream, salt and black pepper powder, add herbs of my choice and voila! It made the perfect filling for a sandwich.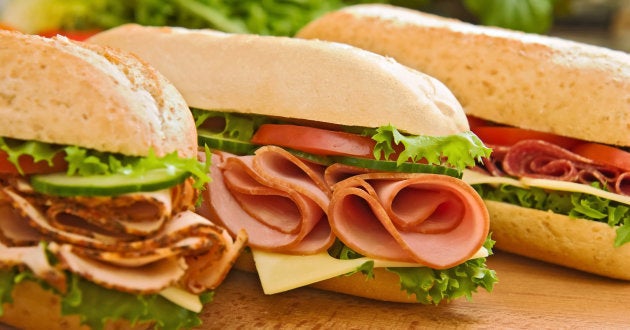 Blyton's lemonade and orange juice posed no problems for this Indian reader. My version of mashed potatoes was spicy with generous amount of chaat masala. One day, when I was about 12-years-old, we ran out of chaat masala, I discovered a packet of mango pickle masala in the fridge. I added it to the mashed potatoes and lightly sautéd the mix. Today, it is a regular fare in our home.
The dish that I just couldn't fathom was scones. Encyclopaedias told me that it was made with flour, soda, sugar, salt and was round but cut into quarters before baking. I was unable to imagine it. To resolve the mystery, I enrolled in a baking course. They taught us to make different types of cakes, pastries and cookies, but to my dismay, there was no mention of scones.
Years later, once I moved to New Delhi, a friend baked scones for me. So, one winter afternoon, I finally tasted this intriguing dish that had baffled me for years. Though I liked it, it was nothing like I had imagined.
While I began entering the kitchen to try and replicate what Darrell Rivers and the O'Sullivan twins ate with great enjoyment at their midnight feasts, it was a journey that took me on the path to healthy food.
Blyton's books are lifted by her flair for description and skill in building up an atmosphere. If she were alive now, it's not hard to imagine her being a famous food blogger and Instagram celebrity
Blyton's world of simple, unpretentious food, conjured up about 75 years ago, is vastly different from today's food culture.
In Jolly Good Food, Allegra Mcevedy, chef, author and co-founder of a healthy fast food chain, includes 40 recipes of food described in six popular Blyton books, including the Malory Towers series.
While I loved reading the book, I am happy that it wasn't available earlier. If it had been, I might never have had those culinary escapades. There were failed experiments and frustrations, but what kept me going was the hope that I could solve some culinary mysteries.
Blyton's books are lifted by her flair for description and skill in building up an atmosphere. If she were alive now, it's not hard to imagine her being a famous food blogger and Instagram celebrity, posting tantalisingly delicious pictures accompanied by mouth-watering descriptions, for her fans to try and whip up themselves.