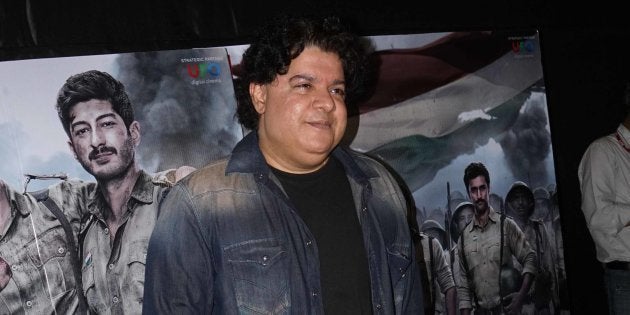 Filmmaker Sajid Khan has been suspended from the Indian Film and Television Directors' Association (IFTDA) for one year over complaints of sexual harassment against him, news agency ANI reported.
Khan, 48, was accused of sexual harassment by actor Rachel White, assistant director Saloni Chopra and journalist Karishma Upadhyay.
Following the allegations, Khan stepped down as director of upcoming film Housefull 4.
"The Committee investigated the complaints in the spirit of POSH Act. The allegations in the complaints are serious instances of sexual harassment and abuse of power by Sajid Khan," IFTDA told ANI.
The association said it had given the director an opportunity to defend against the allegations, but he did not do so. According to ANI, IFTDA also said that Khan had admitted to being abusive and disrespectful towards women and exposed his real self.