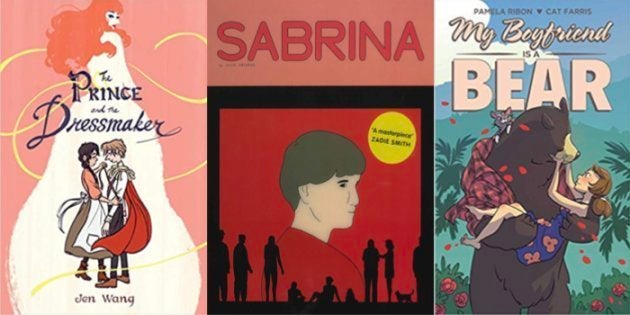 To be fair, almost every year is a great year for graphic novels, at least if you are prepared to look beyond superheroes and pick up something that isn't being turned into a big-budget Hollywood movie. Here are ten great examples of how writers, artists and illustrators took the medium where few other works of fiction had gone before.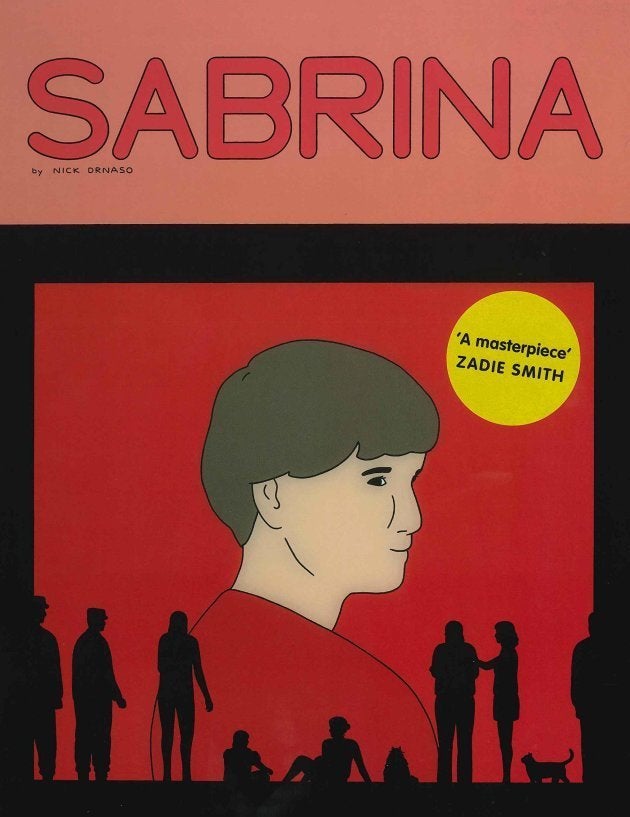 The first graphic novel to make it to the Man Booker Prize longlist deserves all the attention it has been getting. Set in small-town America, its deceptively minimalist panels pack in an enormous amount of information about the paranoid times we live in. A girl called Sabrina disappears, and Drnaso tracks how this event affected the lives of those who knew her. What we get is an unfiltered view of how quickly lives can change in the age of information and social media. Zadie Smith called the book a masterpiece, and few of us are qualified to argue with her.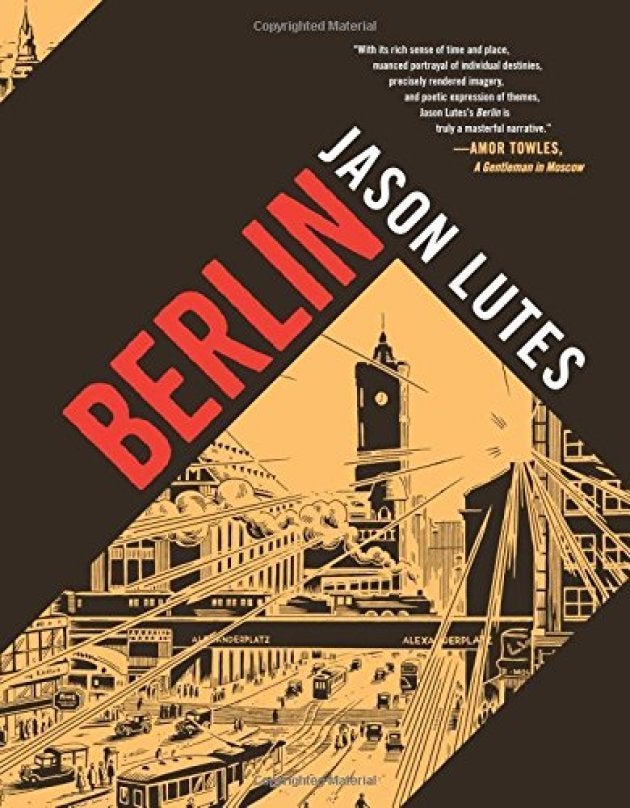 Why should a book that obsessively documents the rise of fascism in pre-war Germany matter in 2018? Turn on your TV set for an answer. Jason Lutes spent two decades working on this 600-page black-and-white behemoth, and manages not just to bring its characters to life, but to take us into the heart of historic events such as Bloody May Day. What makes it intriguing is that we view the lives of these people through the prism of history, armed with the luxury of knowing what they did not.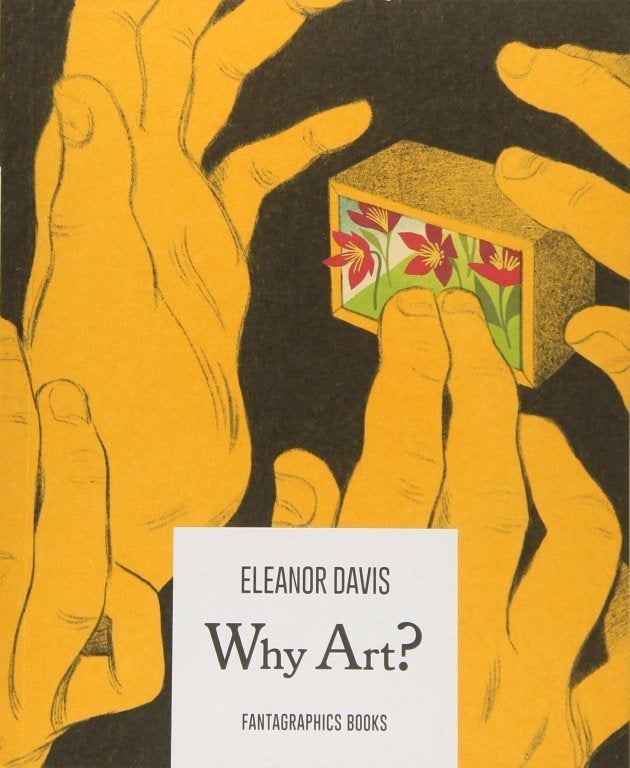 Why Art? by Eleanor Davis
This is the kind of book that shows just how evocative a graphic novelist can be while grappling with abstract topics. It effortlessly blends illustrations with narrative to ask philosophical questions about the importance of art in our lives. Every page functions as a cipher which, in a sense, all works of art do. If this makes it sound like a boring guidebook, don't worry—the author's humour is never far from the surface.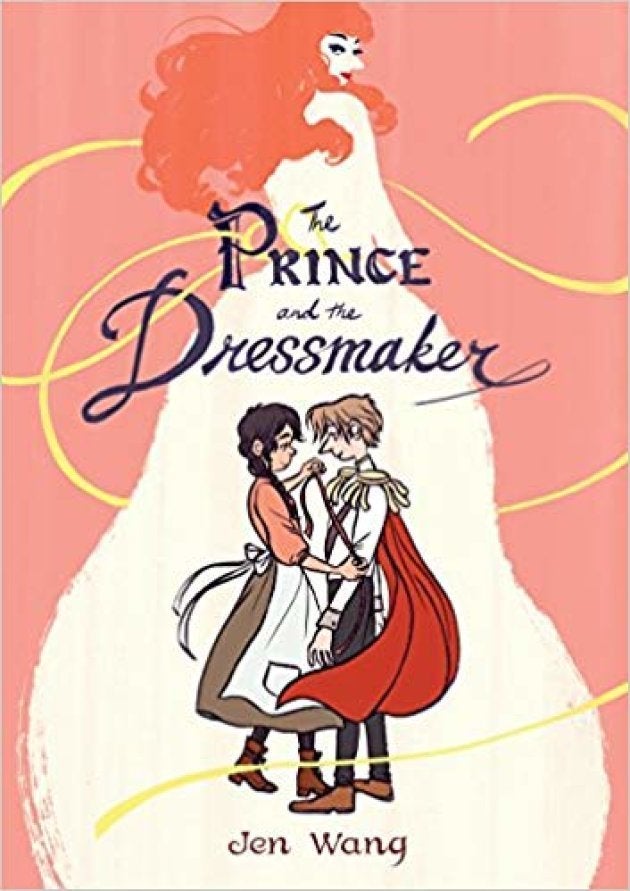 The Prince and the Dressmaker by Jen Wang
Great fairy tales aren't for children or young adults alone, and this was one of the year's best examples. Set in Paris in the sixteenth century, it follows the lives of Prince Sebastian and a seamstress named Frances. There is humour, interesting insights about the fluidity of gender and a few beautiful ball gowns as well. It makes for the kind of lush, dreamy love story that will probably soon turn up at a theatre near you. As an indicator of how stories for children have started to evolve, this one is a keeper.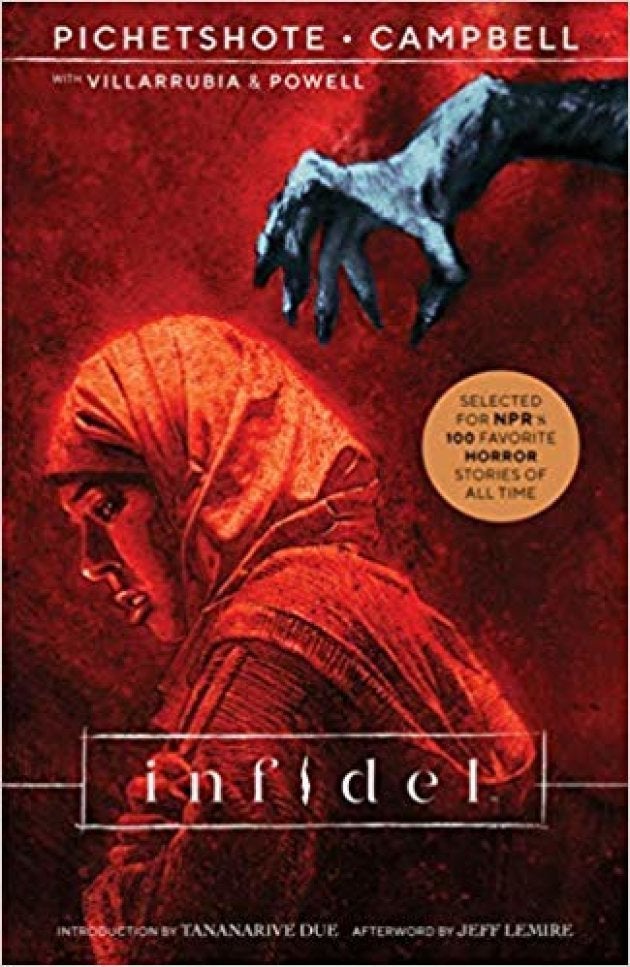 Infidel by Pornsak Pichetshote and Aaron Campbell
It is telling that much of the dread and horror this book triggers comes from real life more than the presence of demons. It features a Muslim woman named Aisha, who makes the mistake of moving into a building that once witnessed an attack by a Muslim man. The bigotry of her neighbours is exacerbated by the presence of something evil that compels her to hurt her family. It is a powerful comment on the fear of the foreigner that has long spilled across America's shores to swamp all corners of our globe.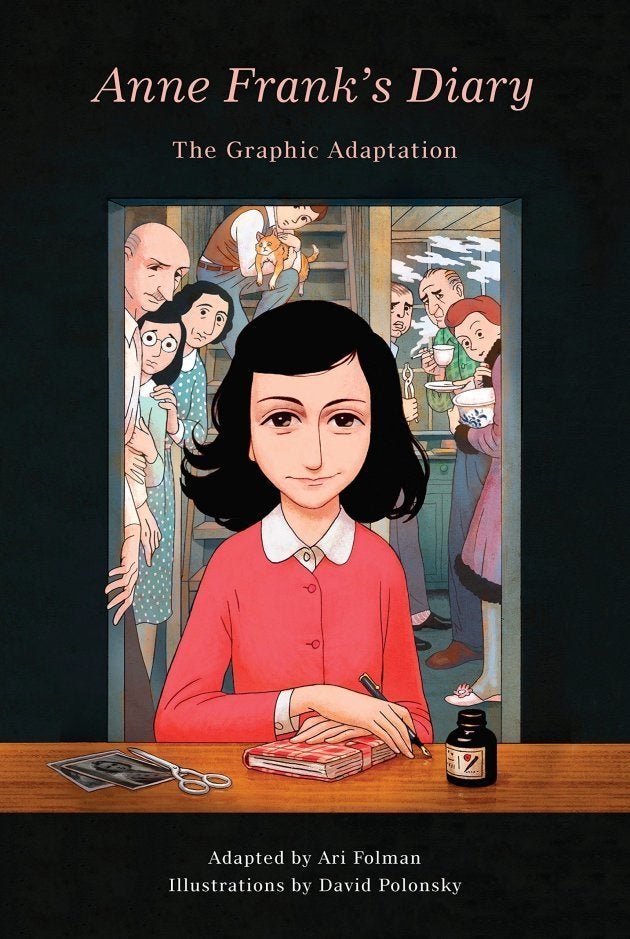 Anne Frank's Diary by Ari Folman and David Polonsky
How does one breathe new life into a tale that is now so familiar that it risks losing its power to shock and instruct? Folman and Polonsky, the duo behind the film Waltz with Bashir, use the right tools to show us how it's done. Some may ask why Anne Frank's story needs a graphic adaptation, but the beauty of these pages provides the answer. It gives readers a strong visual idea of what Anne's secret annex behind a bookcase was like, where she struggled to make sense of her short and tragic life. Another panel shows a hypothetical wedding day that will break your heart all over again.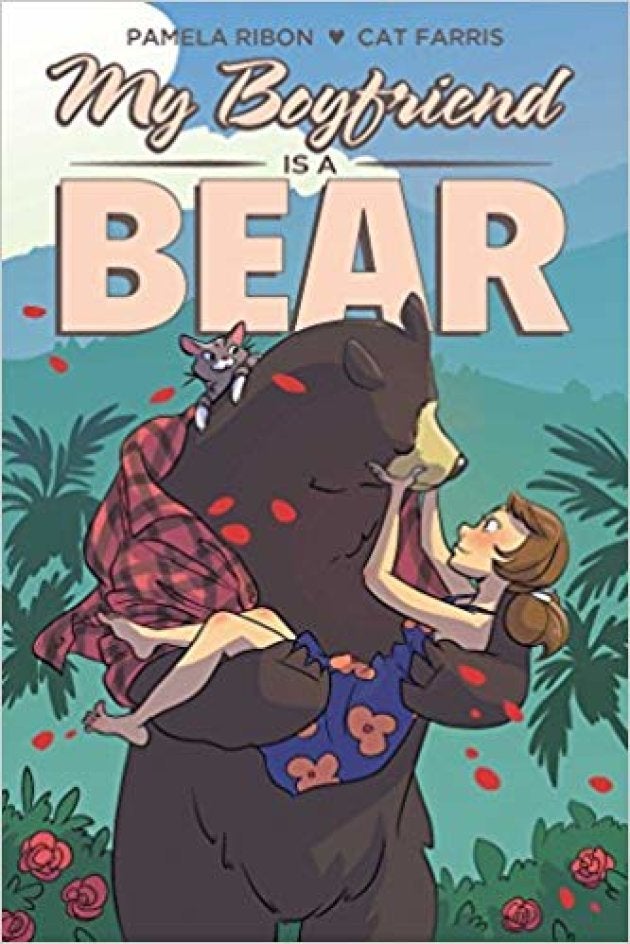 My Boyfriend Is A Bear by Pamela Ribon and Cat Farris
Speaking of the future of stories for children, an inter-species love story is hard to beat. If the title isn't suggestive enough, it really is about a woman called Nora who falls in love with a black bear in the woods. To be fair, the bear is cool enough to make a lot of women reconsider their life choices, but Nora's family and friends obviously don't see the attraction. When winter sets in, the bear has to leave. How will Nora cope? Will she ever find a man attractive again? Does the bear return? Get answers to these and other strange questions you didn't think you would ever have.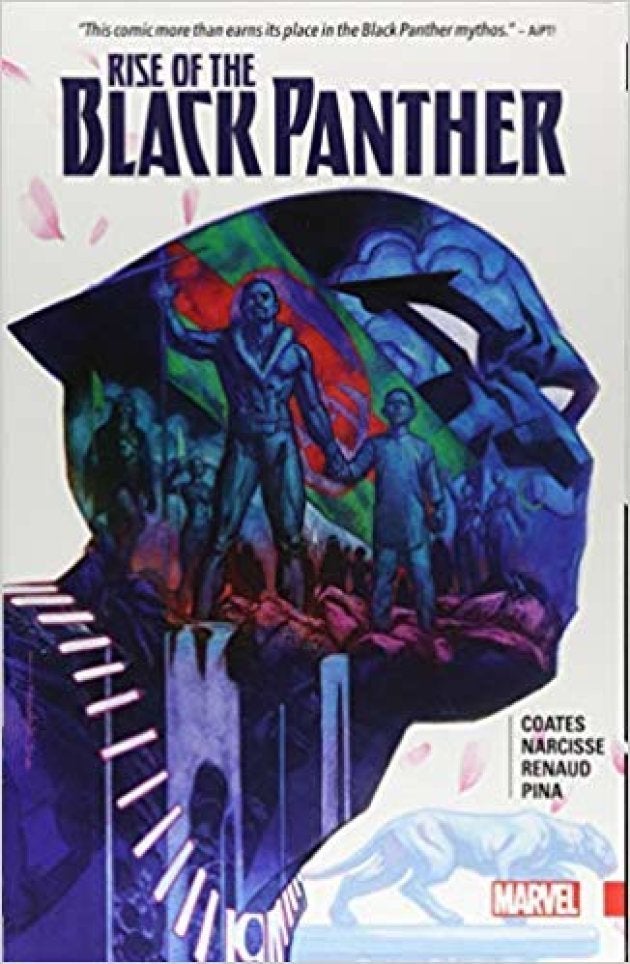 Rise of the Black Panther by Ta-Nehisi Coates, Evan Narcisse, Paul Renaud and Javier Pina
The ideology of Black Power raises important questions about the impact of colonialism and cultural appropriation that continue to resonate far outside the African-American experience. It is the understanding of this appeal that has made Ta-Nehisi Coates' interpretation of an iconic superhero so compelling since his first issue in 2016. This year's story follows a young T'Challa and his growth as a father and leader, even as Wakanda attracts attention from a power-hungry world interested in vibranium.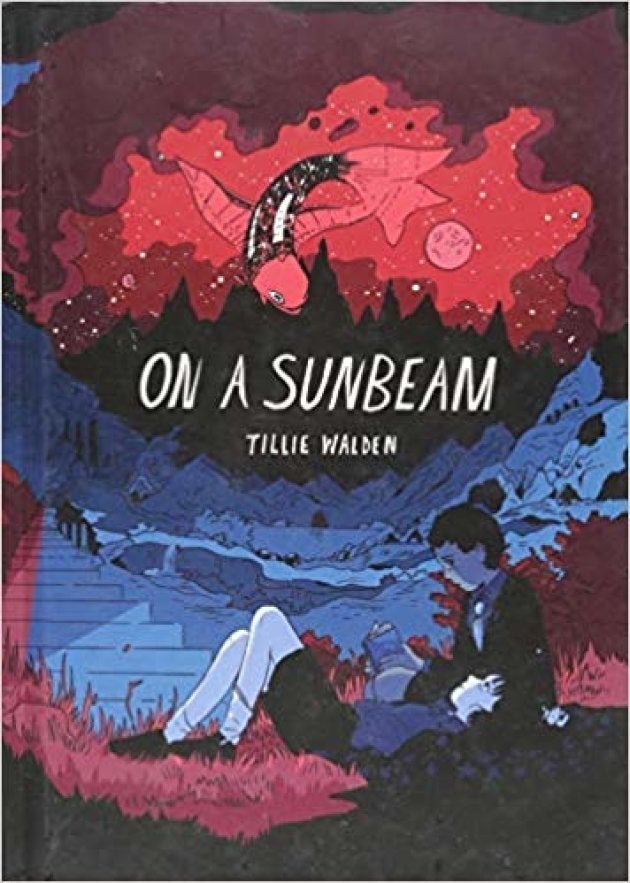 On A Sunbeam by Tillie Walden
One day, in the not-too-distant future, young Tillie Walden is going to give the world a graphic tour de force that will seal her legacy forever. Until that happens, she will give us these glimpses of what a powerful storyteller and artist she is, with the help of two-tone epics such as this one. It used to be a webcomic, but was published as a book this year, and can be described as a 'space opera', a coming-of-age tale, a romance or even an adventure story. None of the descriptions matter.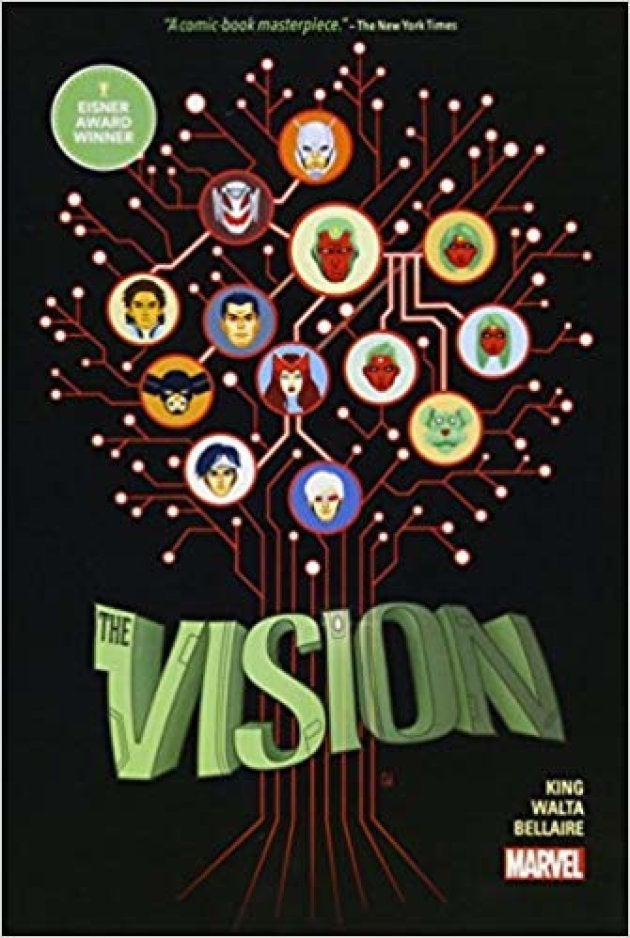 Vision by Tom King and Gabriel Hernandez Walta
Once upon a time, the idea of androids trying to integrate with humans sounded futuristic enough to warrant a comic book series. That the notion doesn't seem as far-fetched today shows how comfortable (or complacent) we have become with technology, and also explains why Tom King was tasked with reintroducing this particular superhero from the Avengers into our collective consciousness in 2015. If you're looking for an old-fashioned comic of the kind that first made you fall in love with the genre, Vision was published in a deluxe hardbound edition this year. Go for it.
This story has been updated to include Cat Farris as the illustrator of My Boyfriend Is A Bear, as well as the illustrators for Vision and Rise of the Black Panther.