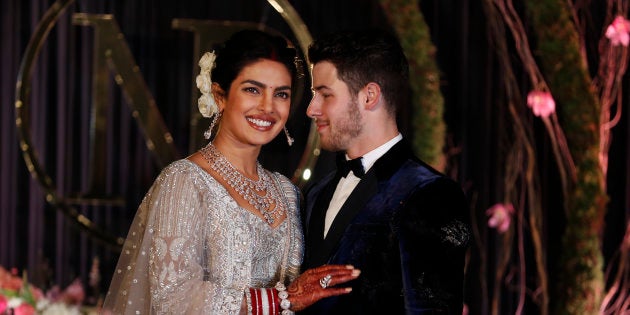 On Tuesday, New York magazine's digital offshoot The Cut published a racist rant titled 'Is Priyanka and Nick Jonas' Love For Real,' where the writer essentially suggested that Jonas was a poor rich boy who got tricked into marrying Chopra, a 'global scam artist.' The piece further said that Jonas had gotten into a 'fraudulent relationship' and proceeded to criticise Chopra for her lifestyle choices.
Chopra, whose elaborate Indian wedding concluded only a few days ago, responded coolly to the piece.
At an event in Delhi on Wednesday night, Chopra reacted to The Cut'sracist piece by saying, "I don't even want to react or comment. It's not even in my stratosphere. I'm in a happy place at this moment. These kinds of random things can't disturb it."
The article received widespread criticism from across the globe and The Cut eventually pulled it down, saying, "Last night, the Cut published a post about Nick Jonas and Priyanka Chopra's relationship that shouldn't have gone up. We've received dozens of messages from readers expressing their anger. We want you to know that we hear you and we're sorry. The whole piece missed the mark. There is no good explanation for this other than human error and poor judgement. This was a mistake, and we apologize to our readers and to Priyanka and Nick."