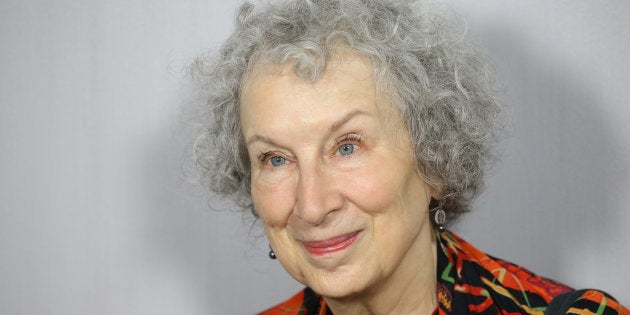 Canadian writer Margaret Atwood is writing a sequel to her seminal book The Handmaid's Tale, her publisher announced on Wednesday.
The Testaments, narrated by three female characters, is set 15 years after the final scene in the first book, said a statement on Penguin Books' website.
"Dear Readers: Everything you've ever asked me about Gilead and its inner workings is the inspiration for this book. Well, almost everything! The other inspiration is the world we've been living in," Atwood was quoted as saying in the statement.
The Handmaid's Tale, published in 1985, is set in a totalitarian state where women have had their rights stripped away. The protagonist Offred—named so because she belongs to Fred, her "master"—is a 'handmaid', a class of women prized only for their reproductive capacities.
Atwood has called the book "speculative fiction"—which takes place on Earth and draws upon "means already to hand"—distinct from science fiction.
The Handmaid's Tale is oftencitedby feminists and cultural commentators to signify the mistreatment of women, and especially the policing of their bodies. The author herself has said multiple times that while Gilead is a fictional place, her characters' ordeals aren't entirely a product of her imagination.
"I would not include anything that human beings had not already done in some other place or time, or for which the technology did not already exist," she wrote.
The book, which has never been out of print since its release, was also made into an Emmy-winning TV series.
Fans have already begun speculating whether Atwood, a vocal critic of US President Donald Trump, will refer to him in the new book.
Atwood, who is also a literary critic, poet and environmental activist, has written 16 novels so far. Her last book, Hag-Seed, a retelling of Shakespeare's The Tempest, was published in 2016.