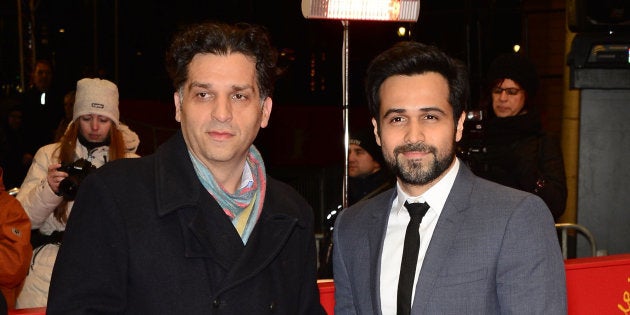 Bosnian filmmaker Danis Tanovic, whose film No Man's Land dashed the hopes of Indians after it won the Oscar over Ashutosh Gowariker's Lagaan in 2002, has had a long journey in making Tigers, a film that chronicles the journey of a Pakistani pharmaceutical employee, played by Emraan Hashmi, who learns that the company's new baby formula product has resulted in the deaths of several hundred children.
The film is inspired by the Nestle baby food scandal, wherein the company was accused of unethically marketing its product to economically backward families, and of encouraging medical professionals to push formula as a substitute to breast milk. Nestle has denied the allegations.
Despite a terrific festival run, the film, which also stars Adil Hussain and Geetanjali Thapa, struggled to secure a release in India for over four years. It had faced a lot of resistance during its making as well.
Now, the OTT platform Zee5 has acquired the film and it was released on 21 November.
In an interview with HuffPost India, Tanovic, who has made several acclaimed films since No Man's Land (Death in Sarajevo, An Episode in the life of an Iron Picker), talks about his struggle to make Tigers, why he kept at it and how the Oscar win changed his life.
Tigers took on a very serious issue that affected thousands of lives. What was the kind of resistance that you faced while making it, considering the clout of the conglomerate you were taking on?
It took 12 years to make, so that will give you an idea of the level of resistance. We nearly shot it in 2006 with BBC Films but, although the lawyers accepted the story was true and legally solid, the problem is that if you're sued for defamation the law is upside down: you are guilty until you prove yourself innocent, and defending yourself in court can cost hundreds of thousands of pounds. So no one would take the risk.
What was it like working with an Indian actor and an Indian production?
It was great. The whole cast was so passionate about playing their characters and they were a joy to work with. It was difficult to work in a language I don't speak so I also had four assistants to help me with cultural differences and to be sure we were getting the right nuances in the local dialogue. I'm happy to know that people believe it feels authentic.
What was your main motivation to make Tigers? Despite several setbacks, you kept at it...
I felt it was an important story, and one that wanted to be told as a movie, but the persistence came partly from being told that it wasn't possible. If a public service broadcaster like the BBC can be scared off from telling a whistle-blower story, even when they love the script and the lawyers say it's all true, then we all have a big problem. It means that huge, rich corporations can block stories without even trying because people fear the cost of defending themselves even when they're telling the truth. We couldn't accept that so we battled on.
Over 15 years later, how do you look back at the Oscar win? How significantly would you say it changed your life?
Getting movies made is very difficult so it helps to be able to say 'from Oscar-winning director...' But each film is a new challenge and you just try to stay focused on why you want to tell a particular story.
Your films often tackle complicated political issues through a humanist perspective. Do you feel cinema is a potent medium to make political statements?
I think it's a potent medium to connect with characters who do extraordinary things and maybe inspire us to think we should have the courage and the confidence to make a difference ourselves. Someone said that drama helps connect us and make us feel less alone. There's a whole generation now who face uncertain futures and want to take action. Cinema can help them believe change is possible.
Given the current rise in right-wing ideology across the world, how does it influence the stories you choose to tell?
The more we understand other people, the less we believe those right-wing voices that prey on prejudice and fear. A story like Tigers provides a perfect cinematic vehicle to connect us to someone we may never have met, but who actually has exactly the same needs and ambitions, and did something extraordinary.
Which have been some of your favourite films of the past few years?
I often watch movies with my kids so if they start a conversation after a film it is a good sign. Last few years we discussed Three Billboards (Outside Ebbing, Missouri), Ida, Darkest Hour, The happiest day in the life of Olli Maki, just to mention a few.
Do you ever feel the pressure to recreate the Oscar glory?
I'm so happy the Oscar meant that people all over the world came to understand what my country went through, and of course, it was great fun to win, but you'd be an idiot to choose stories based on the idea that you might win awards. Besides, who really knows what will please festivals and Academy voters? I made a film five years ago, An Episode In The Life Of An Iron Picker. It was a small film, made with a still camera, with no real actors and on a budget of 35 thousand euros. I thought it would only be shown in Bosnia but in the end, it won two Silver Bears in Berlinale and was shortlisted for the Not In The English Language Oscar. Who could have predicted that?
Financial success was never something that I paid too much attention to. If it was, I would have gone to Hollywood a long time ago.
You are working on Success, HBOs first original from the Adriatic region. How different is that experience from directing a film?
It was actually a good exercise, working on someone else's screenplay and putting my own vision into it. We managed to shoot it the way I wanted, even if the time and money were restrained compared to film. But now I am happy to go back to making films for cinemas and I am already working on my next project.
Is it more liberating as a process as it is relatively less governed by commercial ways?
I am not sure this project was less governed by commercial success. After all, HBO is a private company and they want the best they can get for their money. But financial success was never something that I paid too much attention to. If it was, I would have gone to Hollywood a long time ago.